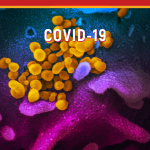 These are this week's top stories, regarding the construction industry in Ontario, that you need to know.
April 10 – April 16, 2020
Fight against construction tax fraud more important than ever, Carpenters' Union says
"In the circumstances we find ourselves in today where the federal government is putting billions of dollars into the economy to support our organizations and workers across the country, we need to ensure we go after the cheaters, we have to go after the underground economy." said Mike Yorke in an interview with Ontario Construction News.
The coronavirus pandemic presents unprecedented challenges for construction, but companies are adapting.
They have to, because even in places experiencing shutdowns, essential construction, such as on critical infrastructure and hospitals, must go on. How are you managing?
Canadian construction and engineering sector groups are pushing to keep projects across the country safely open for business amid a tightening of COVID-19 restrictions in the nation's largest province.
Both the Association of Consulting Engineering Cos./Canada and the Canadian Construction Association (CCA) are urging federal authorities to keep work going on key infrastructure projects, although provinces have largely allowed public and private construction to continue as a needed economic driver, with social distance rules and other mitigations in place.
The provincial government has amended its emergency regulations to exempt the Ontario Construction Act from a suspension on limitations, an action which will free owners to release 10 per cent construction lien holdbacks.
On the advice of the Chief Medical Officer of Health and with the approval of the Ontario legislature, the Ontario government is extending the Declaration of Emergency under the Emergency Management and Civil Protection Act for a further 28 days. This will allow the government to continue to use every tool at its disposal to protect the health and safety of the people of Ontario during the COVID-19 pandemic.
Province adds agri-construction projects as "essential services" under amended COVID-19 emergency regulations: Other work is restricted
The provincial government has introduced amendments to its emergency regulations to permit "construction projects that are due to be completed before October 4, 2020 and that would provide additional capacity in the production, processing, manufacturing or distribution of food or beverages or agricultural products."
The Canadian Construction Association (CCA) has issued a statement saying it supports decision to keep federal construction project sites open and the workforce employed where those projects involve defence, security, infrastructure and the administration of justice and government.
Statistics Canada is currently conducting the new Canadian Survey on Business Conditions (CSBS) in collaboration with the Canadian Chamber of Commerce.
The purpose of the CSBC is to measure the impacts of Covid-19 on businesses in Canada. It will provide important data to businesses, governments, the Canadian Chamber of Commerce and thousands of business-related entities.
The OCS encourages you to take a few minutes to complete survey.
Chinese Contractors send doctors, equipment to virus-hit developing countries
Chinese construction companies are sending medical supplies and personnel to developing countries where they are working, including Nigeria, Algeria, Egypt, Bangladesh and Uganda. It comes as the Chinese government is sending ventilators, face masks, and testing kits to more than 120 countries.
Many of Spain's construction sites started to re-open on Monday following a relaxation of Covid-19 restrictions that have been in place since 29 March. The Spanish government has said that many 'non-essential' businesses, including manufacturing and construction, can resume work today. For the past two weeks only essential construction work has been permitted, on public works and infrastructure.
Despite the challenging circumstances, Plan Group worked on providing power, generator back-up power, nurse call station, lighting, and data communications cabling for a 93-bed temporary structure being erected on the JBH site in Burlington.
Federal Infrastructure Minister Catherine McKenna is preparing plans to rush out billions of dollars in budgeted – but so far largely unspent – infrastructure funds as a way to stimulate the Canadian economy once current pandemic restrictions are lifted.
Additional Information Sources