UPCOMING EVENTS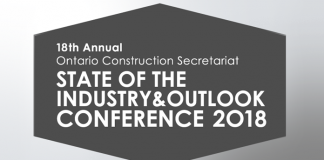 REGISTRATION NOW OPEN! The Ontario Construction Secretariat will host its 18th annual State of the Industry & Outlook Conference on Thursday March 8th, 2018 at the Metro Toronto...
FEATURED VIDEO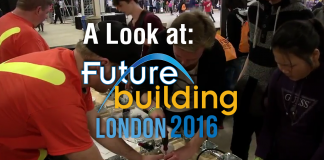 An insightful look at the OCS' Future Building exhibition held this year in London, Ontario during April 19-21, 2016. Future Building is an interactive three-day...
FEATURED NEWSLETTER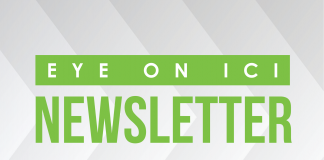 DECEMBER 2017 ARTICLES (Click on stories): 'TIS THE TOOL-TIDE SEASON: OUR 12 DAYS OF CONSTRUCTION GIFT GIVING INSTITUTIONAL AND INDUSTRIAL ACTIVITY CONTINUES TO DRIVE GROWTH IN CENTRAL...
FEATURED REPORT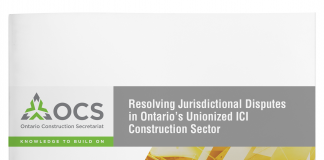 Resolving Jurisdictional Disputes in Ontario's Unionized ICI Construction Sector (2017)An independent study commissioned by the Ontario Construction Secretariat (OCS) and Richard Chaykowski and Robert...