---
Eye on Future Building:  April 19-21 2016 – Western Fair District – Metroland Media Agriplex, London, Ontario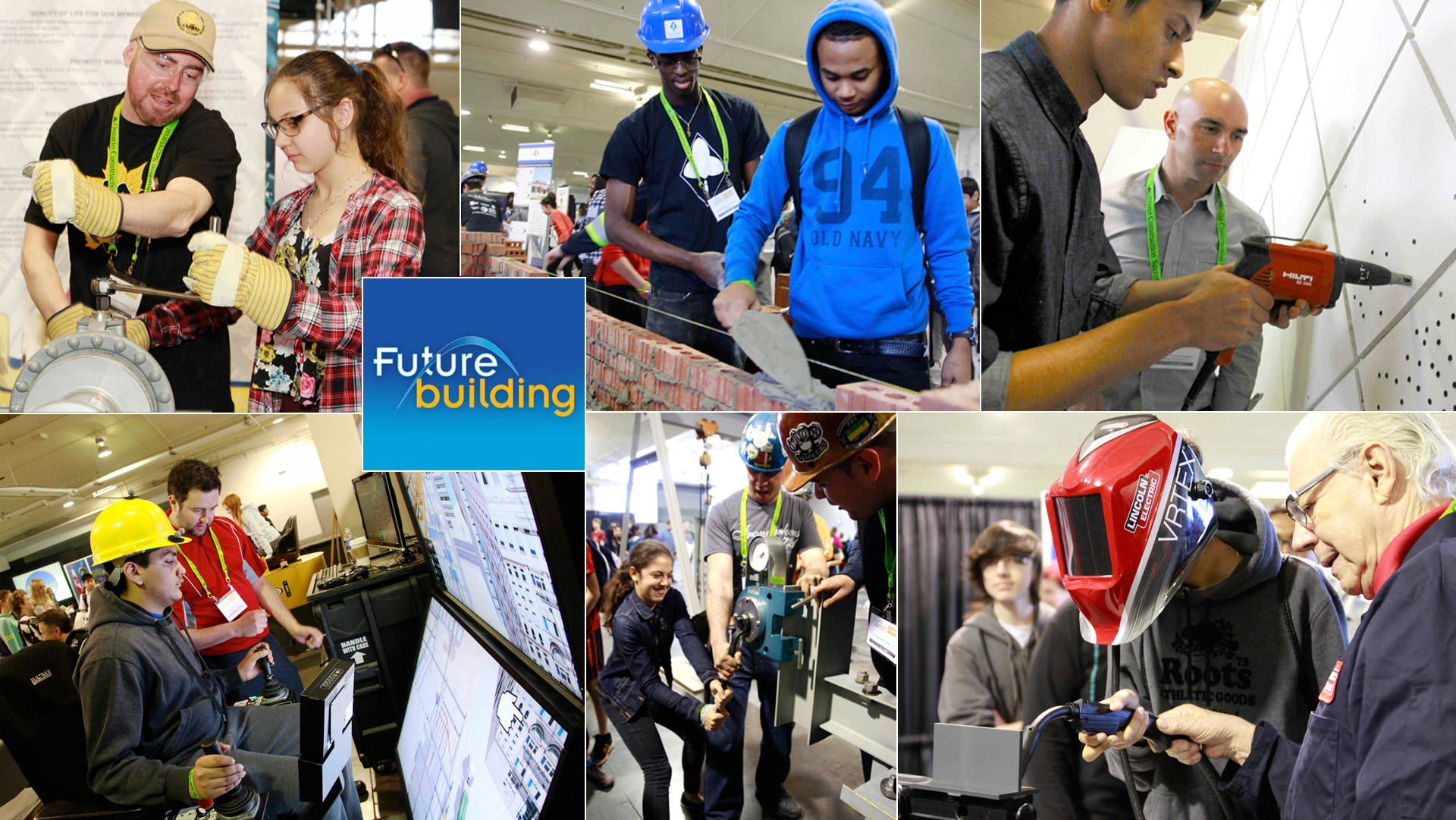 The future of Ontario's construction industry comes to London's Western Fair District [Agriplex] next month.  An estimated 5,000 students from grades 7 to 12, teachers, aboriginal youth, individuals and adults in career transition from southwestern Ontario are expected to attend, together with more than two dozen exhibitors.  The aim for the youth is to learn about working in the unionized construction skilled trades and to discover opportunities for a rewarding and satisfying future in Ontario's construction industry.
In addition to learning about the skills needed for the wide range of jobs available, attendees will be encouraged to "touch and feel" the tools.  Participants can for example, "learn to rock" with the brick and stone masons, "move the earth" with operating engineers and "hammer it home" with the carpenters.  They can also take a "virtual walk" on skyscraper scaffolding.
Truly a hands-on event, Future Building 2016 provides for one-on-one instruction with construction professionals with whom they can discuss education and training requirements, job availability and satisfaction and the variety of career choices available.  Speaking with welders, carpenters, electricians, glaziers and ironworkers to name a few, the youth are better prepared as they consider their personal future career paths.
Ming W. is a college graduate who has attended the Future Building Conference in the past.  "The construction trades are all new to me, so it's great to come out and get a firsthand look at the opportunities in this industry.  I was frankly surprised by the number of paths I can take".
Adding some fun into the event, the Ontario Construction Secretariat is organizing the Trades Challenge.  Students are encouraged to answer questions relating to the trades using either their smart phone or on paper.  The more questions student answer correctly, the better their chances of helping their class win the grand prize.  Teachers, Ontario Youth Apprenticeship Program coordinators and guidance councillors are encouraged to register their classes for the Trades Challenge.
Be a part of this educational event.  Sponsorship opportunities are still available. Please contact Jim Wright, Project and Communications Coordinator at jwright@iciconstruction.com.
To register to attend Future Building 2016 or learn more about the event, visit www.futurebuilding.ca.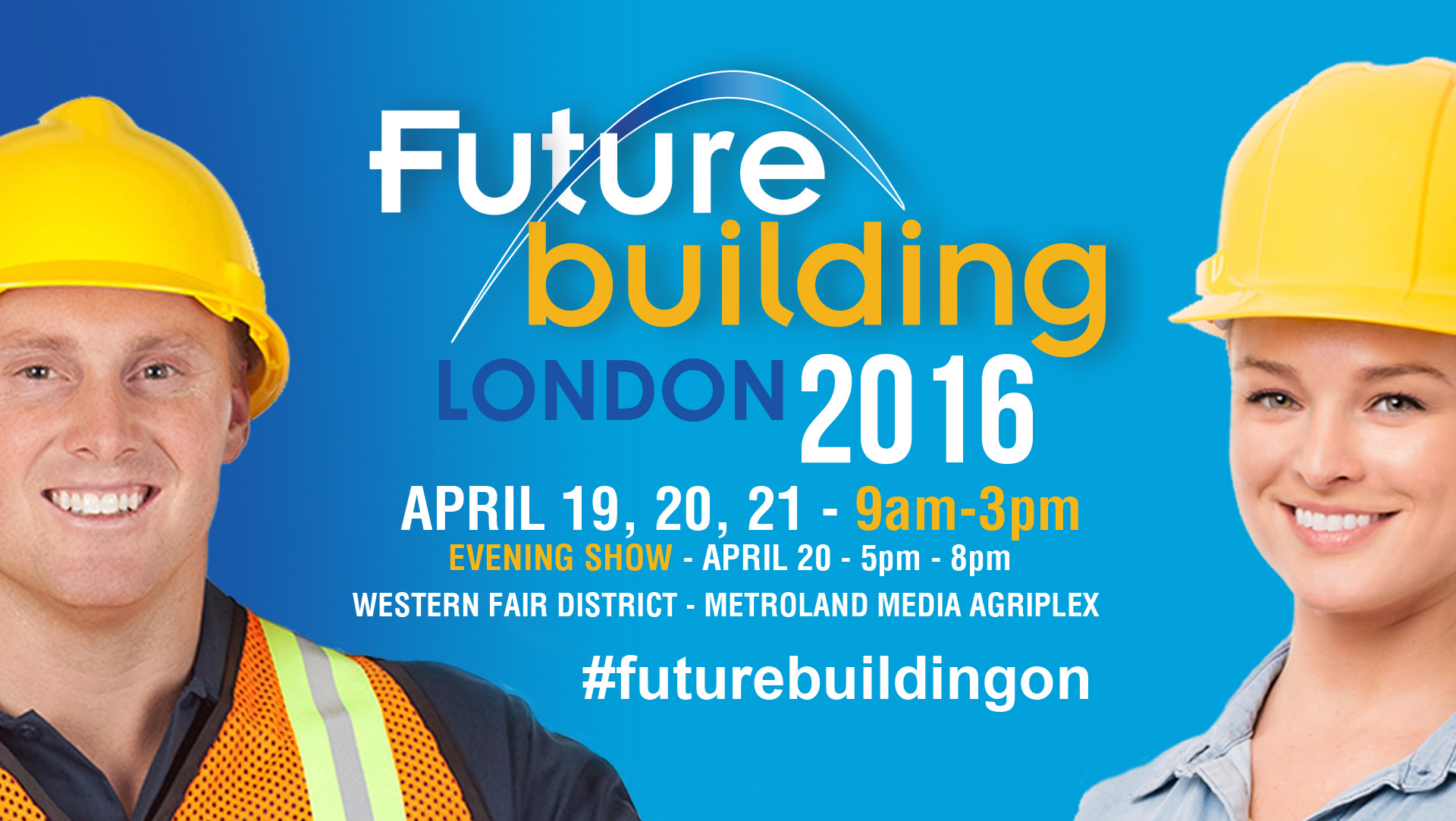 _____________________________
FOR MORE INFORMATION, CONTACT:
Katherine Jacobs
Director of Research,
kjacobs@iciconstruction.com
or
Fred Lehmann
Communications Coordinator,
fredl@iciconstruction.com
Ontario Construction Secretariat (OCS)
180 Attwell Drive, Suite 360, Toronto, ON M9W 6A9
P 416.620.5210 ext. 222
F 416.620.5310