SPEAKER BIOS

Featured speakers who will be at this year's conference: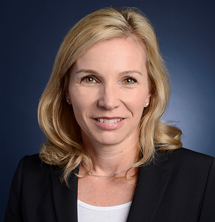 Dawn Desjardins

Vice President & Deputy Chief Economist, Royal Bank of Canada

Dawn Desjardins joined the RBC Economics team in January 2006. She is a key contributor to the macroeconomic forecasts for Canada and the U.S. and is part of a team that is responsible for the interest rate forecasts for both countries. Dawn delivers economic analysis to RBC's clients through a variety of publications and presentations. She is often interviewed by media from across North America to discuss developments in the economy and financial markets.
Prior to joining RBC, Dawn worked as a reporter for Bloomberg Financial News in Toronto covering the Canadian bond and currency markets and was the Canadian bond market strategist for a major U.S. bank for ten years. She is a graduate of the University of Toronto.
9:00 am "Ontario's Economy – What to Expect in 2017"

---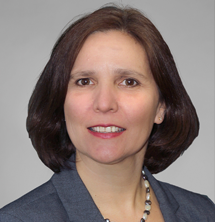 Katherine Jacobs

Director of Research, Ontario Construction Secretariat
As the Director of Research at the Ontario Construction Secretariat, Katherine Jacobs provides a wealth of knowledge and insight on key trends affecting Ontario's construction industry. Working with industry stakeholders, Katherine has developed one of the largest depositories of construction-related statistics and undertakes an annual survey of ICI contractors. Sharing this information through regular newsletters, publications, and conferences, OCS aims to improve the competitive position of the industry through knowledge, research and discussion. Key areas of research include: competitiveness, the underground economy, fair wage policies, safety, labour market conditions, demographics and apprenticeship. Ms. Jacobs holds a Masters of Environmental Studies from York University and an undergraduate degree in Economics from Queen's University.
10:00 am "Ontario's Construction Industry"
---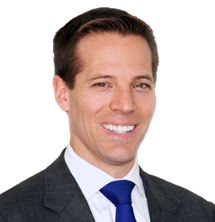 Ehren Cory

Divisional President, President & CEO, Infrastructure Ontario

---
Ehren Cory became President and CEO of Infrastructure Ontario in February 2017. He joined the organization in 2012, as Executive Vice-President of Transaction Structuring. In 2015, Ehren became the President of IO's Project Delivery Division where he and his team led the tendering and construction oversight for all major capital projects undertaken by the Province, ensuring on-time and on-budget delivery.  Prior to joining IO, Ehren was a partner at McKinsey & Company where he was a leader in the Public Sector and Capital Projects groups.  Ehren holds an MBA from INSEAD and an Honours degree in Business Administration from the University of Western Ontario.
11:00 am – Dialogue with Infrastructure Ontario

---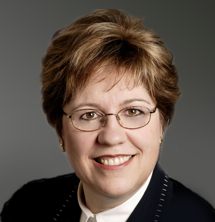 Janet Ecker

President and Chief Executive Officer, Toronto Financial Services Alliance
---
Janet L. Ecker is President and CEO of the Toronto Financial Services Alliance, a growing public-private partnership dedicated to building Toronto as an international financial services centre.  Ms. Ecker was formerly the Minister of Finance for Ontario and was the first woman to actually deliver a budget in the province. During her political career, Ms. Ecker also delivered significant public policy reforms as Minister of Education, Minister of Community and Social Services and Government House Leader.  In 2016, Ms. Ecker was honoured to receive an Order of Canada.
11:20 am "Building the Infrastructure Projects that will Transform Ontario's Economy" – Panel Moderator
---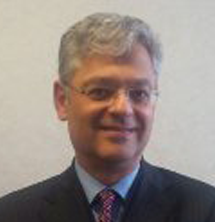 Chris Giannekos

Associate Deputy Minister, Ontario Ministry of Infrastructure

---
Chris Giannekos leads the development and oversight of Ontario's infrastructure plan and its associated $160 billion infrastructure investments.  Chris joined the Ministry of Infrastructure after holding progressively senior positions in the Cabinet Office.  He has over 25 years of experience in the Ontario Public Service and has served in six ministries to date.  Much of his career experience has focused on business planning, cabinet decision-making processes, trade, municipal finance policy and federal-provincial relations.  Chris holds an MBA and MA in economics from Dalhousie University.
11:20 am "Building the Infrastructure Projects that will Transform Ontario's Economy" – Panelist
---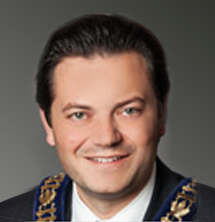 Jeff Lehman

Mayor, City of Barrie and Past-Chair, Ontario's Big City Mayors' Caucus
---
Jeff Lehman is the 46th Mayor of the City of Barrie and the Past-Chair of Ontario's Big City Mayors' Caucus. As the head of Council, Mayor Lehman is leading Barrie through a period of rapid change. In 2015, Barrie was named the safest big city in the country and most recently was named Canada's 3rd most entrepreneurial city.  Mayor Lehman holds a B.A. from Queen's University and a Master's Degree from the London School of Economics.  Mayor Lehman is a passionate believer in transforming urban economies through public and private entrepreneurship.
11:20 am "Building the Infrastructure Projects that will Transform Ontario's Economy" – Panelist
---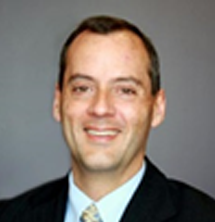 Jeff Moore

Assistant Deputy Minister, Infrastructure Canada
---
Jeff Moore is the Assistant Deputy Minister, Policy and Communications at Infrastructure Canada. His accomplished career in the federal government has spanned over 20 years and several departments including Federal Economic Development Agency for Southern Ontario, Health Canada, Indian and Northern Affairs Canada, Industry Canada and Human Resources and Skills Development Canada. Jeff attended the University of Ottawa, where he obtained a Bachelor of Science in Biochemistry, a Bachelor's degree in Physiology and a Master's degree in Physiology.
11:20 am "Building the Infrastructure Projects that will Transform Ontario's Economy" – Panelist
---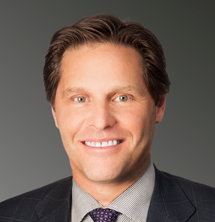 Lou Serafini

President and Chief Executive Officer, Fengate
---
Lou Serafini Jr. joined the Fengate group of companies in 1995 and has served as President since 2002. Lou has led the transformation of the company from a real estate business to an investment management firm. He oversees Fengate's strategic direction and investor relations program, and is responsible for the executive management of the company's operations. In 2005, Lou formed Fengate Capital Management Ltd. With the launch of Fengate's first infrastructure fund in 2006, he has successfully led the growth of Fengate from a niche asset manager to one of Canada's leading alternative asset management firms.
11:20 am "Building the Infrastructure Projects that will Transform Ontario's Economy" – Panelist
---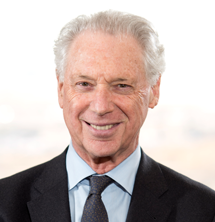 John Beck

President and Chief Executive Officer, Aecon
---
John M. Beck is founder, President and Chief Executive Officer of Aecon Group.  A graduate in Civil Engineering from McGill University, Mr. Beck has vast experience in the construction industry in Canada and internationally. His background includes corporate leadership in numerous construction activities including heavy civil projects and public-private partnerships.  He is currently a member of the Board of Directors of PPP Canada.  Mr. Beck is a Fellow of the Canadian Academy of Engineering and was named P3 Champion of the Year by the Canadian Council of Public Private Partnerships in 2013.
1:00 pm – LUNCHEON PANEL "The Generals – Challenges and Opportunities in Ontario's Construction Industry" – Panelist
---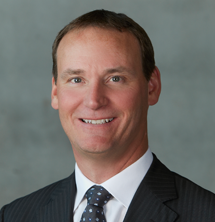 Chris Gower

Chief Operating Officer, PCL Construction

---
As Chief Operating Officer for PCL's Buildings Group, Chris Gower is responsible for the performance of the Buildings operations across North America. Chris is also a member of PCL's Office of the CEO.  Having invested twenty-five years in the North American construction industry, Chris has extensive practical construction experience both in the field and in a senior management capacity. Chris was awarded PCL's Robert Stollery Construction Leadership Award, in recognition of his exemplary leadership qualities and contribution to the growth of the PCL family of companies.
1:00 pm – LUNCHEON PANEL "The Generals – Challenges and Opportunities in Ontario's Construction Industry" – Panelist
---