---
LOOKING BACK ON FIRST 25 YEARS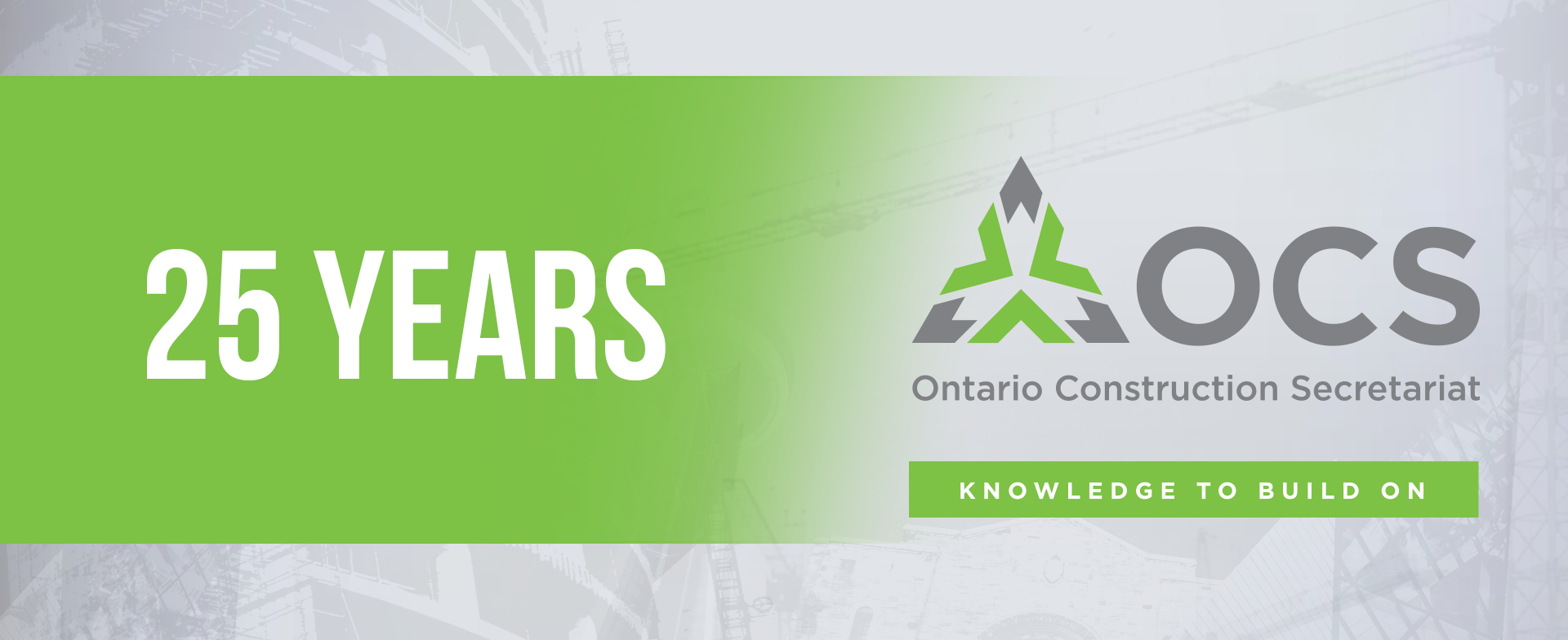 Did you know that two members of the Ontario Construction Secretariat's (OCS) Board of Directors have served every year since the Board was established 25 years ago?
Patrick Dillon of the Provincial Building and Construction Trades Council of Ontario and Jerry Meadows of the Ministry of Labour were appointed to the first OCS Board of Directors in 1993 by then Ontario Labour Minister Bob Mackenzie.
With the conclusion of this year's Annual General Meeting, the OCS officially began its 25th year of service to the unionized industrial, commercial and institutional (ICI) construction sector in Ontario.  Clearly, this is a milestone we wish to acknowledge and celebrate with all of our stakeholders.
Beginning January 1, 2018, you will see an anniversary edition of our logo.  We will also develop and write monthly articles in our eNewsletter looking back on the past 25 years, as well as using our social media platforms to promote and share our history.
Stay tuned!

_______________________________________________
FOR MORE INFORMATION, CONTACT:
Fred Lehmann
Communications Coordinator,
fredl@iciconstruction.com
Ontario Construction Secretariat (OCS)
180 Attwell Drive, Suite 360, Toronto, ON M9W 6A9
P 416.620.5210 ext. 222
F 416.620.5310