---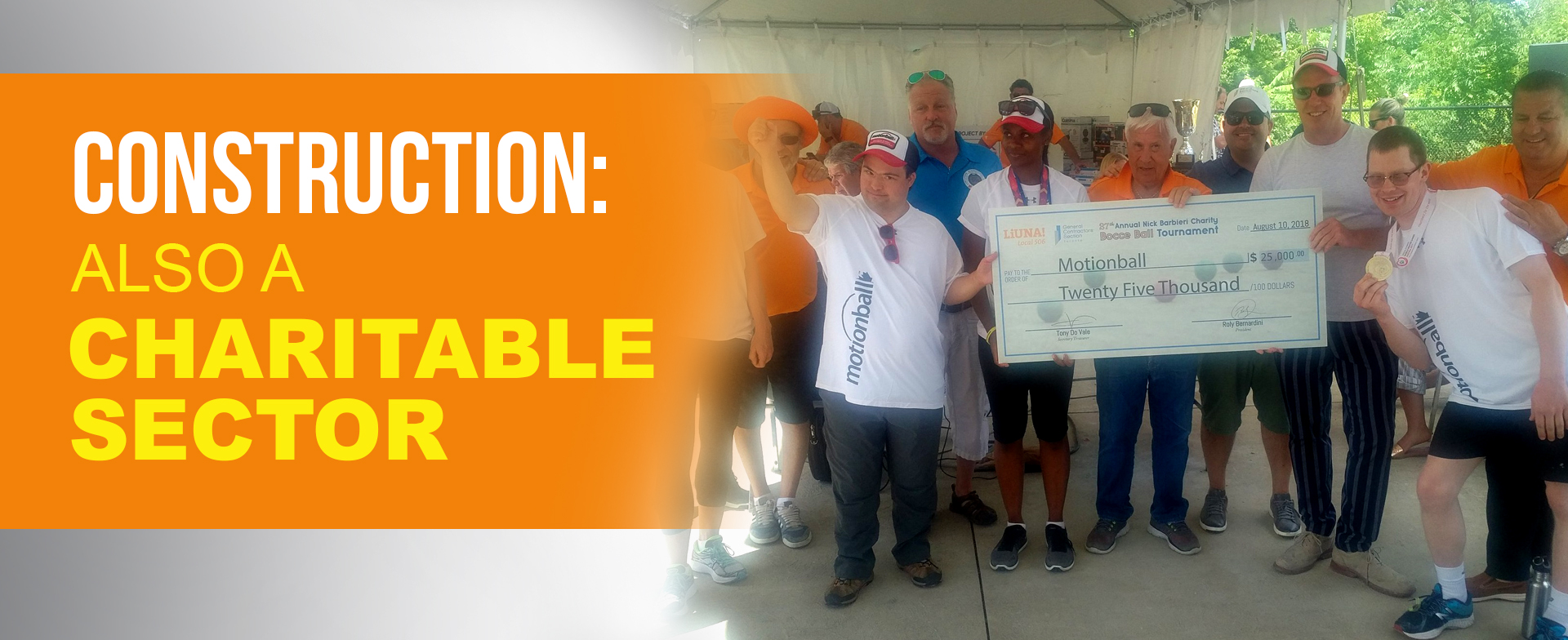 Photo: (Inset) Charitable donation to Motionball courtesy of the 27th LiUNA Annual Nick Barber Charity Bocce Ball Tournament in August 2018. 
CONSTRUCTION: ALSO A CHARITABLE SECTOR
A little more than a year ago, Dave Griffiths of the Quality Control Council of Canada was explaining why UA Canada and its many locals in Ontario and across the country, had chosen to be the main sponsor behind a national fundraising initiative to help the homeless.  It was called the Push for Change – a 17-month journey during which Joe Roberts pushed a shopping cart across Canada.
Griffiths recalled it was a great opportunity for the UA.  "We want young people to know about the trades" he said, adding the UA is not the big bad union, but rather an organization that helps people.  "That's what we're all about" he said.
That also can be said for all of the trades and contractors that make up Ontario's unionized industrial, commercial and institutional (ICI) construction sector. Each year, hundreds of thousands of dollars are raised through community and fund-raising events, sponsorships and straight-up donations that benefit organizations in need.
Among them are organizations such as Multiple Sclerosis (IBEW), Esophagael Cancer Program and Mito Canada (Hamilton-Brantford Building & Construction Trades Council), Lion's Club Foundation Dog Guides (ORAC), Mesothelioma Research Program at Princess Margaret Hospital in Toronto (Master Insulator's Association of Ontario), Juvenile Diabetes Research Foundation (Waterloo, Wellington, Dufferin and Grey Building & Construction Council), the DeNovo Treatment Centre (Sheet Metal Workers' & Roofers' Local 30) and Hammer Heads (Central Ontario Building Trades) to name just a small few.
Others raise funds for scholarship programs (IUPAT, BACU) while some raise dollars to help educate, train, mentor and support members in their pursuit of trades excellence (CAWIC).  Some raise money internally through company events such as casual Fridays while others want to lend their expertise and training as the Carpenters did when Hurricane Katrina hit and the Haiti earthquake levelled numerous towns and villages.
Collectively, our stakeholders are helping to build stronger and healthier communities.
Somewhat overlooked is the "feel good factor".  This is more aimed at the skilled trade worker or employee who gives of their time and energy to take part in an event, whether it be organizing or helping out on the day.  This helps to strengthen the culture that exists in an organization or company.
Whether it's a personal connection or a community need, the unionized construction industry in Ontario plays a significant role in enhancing the social fabric of our communities.  This charitable spirit is a great source of pride for the thousands of union members who are leaders and community builders in their hometowns.
As noted in a thank you letter from the United Way of Burlington and Greater Hamilton, "Change starts here" and as Dave Griffiths said, it's about helping people and making a difference.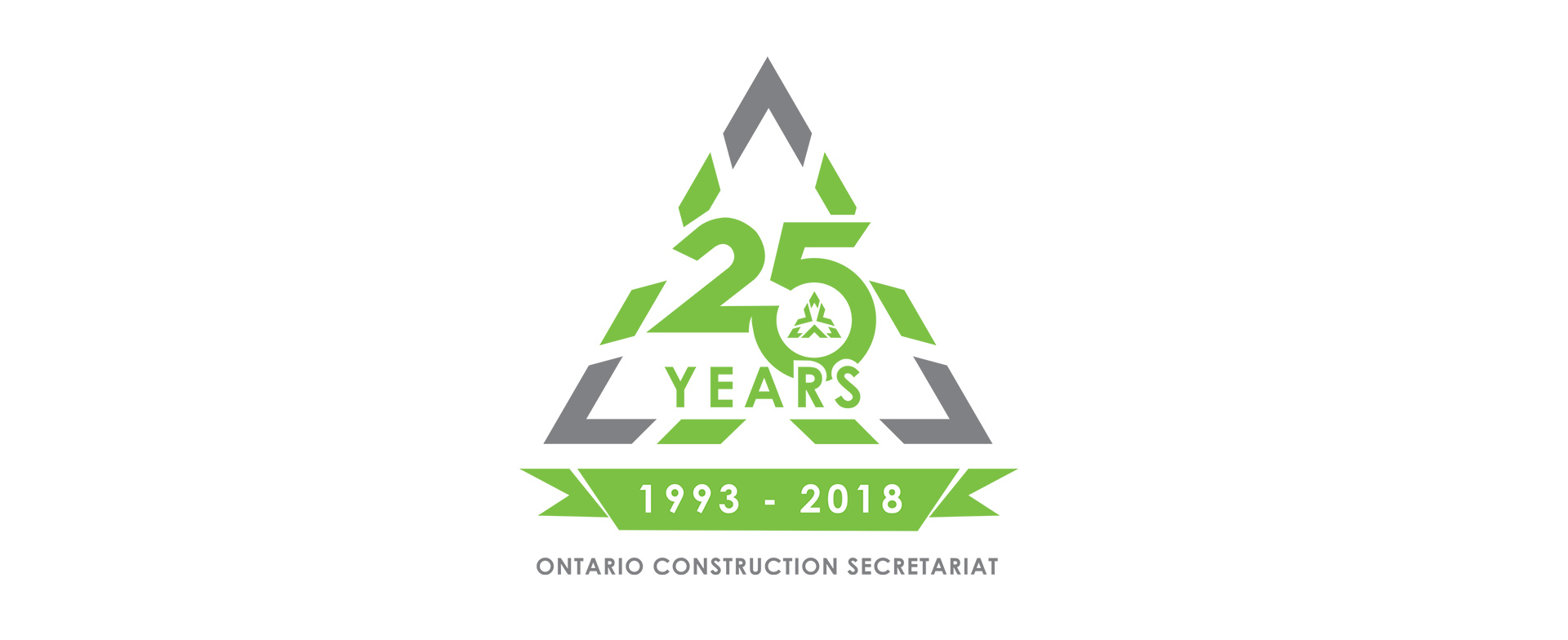 _______________________________________________
FOR MORE INFORMATION, CONTACT:
Fred Lehmann
Communications Coordinator,
fredl@iciconstruction.com
Ontario Construction Secretariat (OCS)
180 Attwell Drive, Suite 360, Toronto, ON M9W 6A9
P 416.620.5210 ext. 222
F 416.620.5310