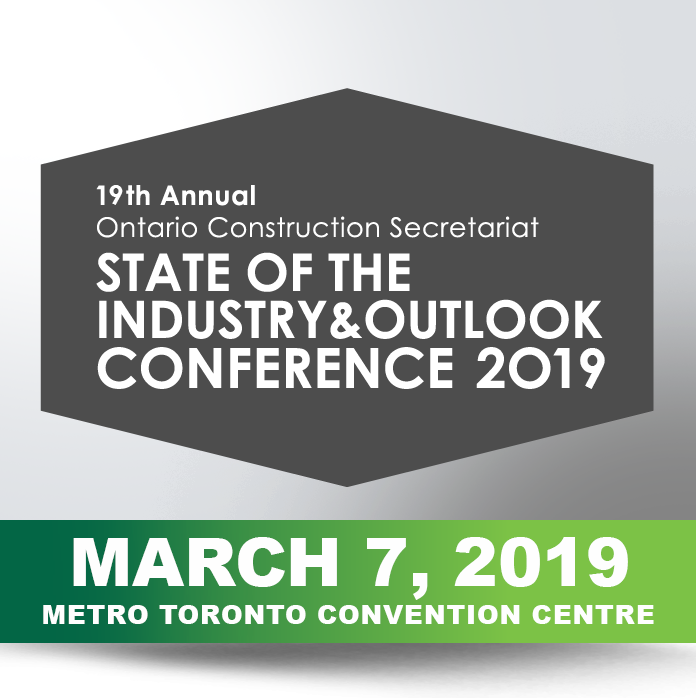 The Ontario Construction Secretariat will host its 19th annual State of the Industry & Outlook Conference on Thursday March 7th, 2019 at the Metro Toronto Convention Centre in downtown, Toronto.  This conference is must attend event for construction industry professionals who want to hear where the construction industry is headed in 2019.
The OCS State of the Industry & Outlook Conference is an informative and well-attended half-day conference where industry experts unravel the economic indicators and assess their impact on Ontario's construction industry.
CONFERENCE DETAILS
Thursday March 7, 2019, 7:30 am – 2:00 pm
Metro Toronto Convention Centre
North Building, 255 Front Street W, Toronto
More details coming soon.
A Look at the OCS' State of the Industry & Outlook Conference…