---
MUNICIPALITIES PROVIDE THE KEY TO CONSTRUCTION SUCCESS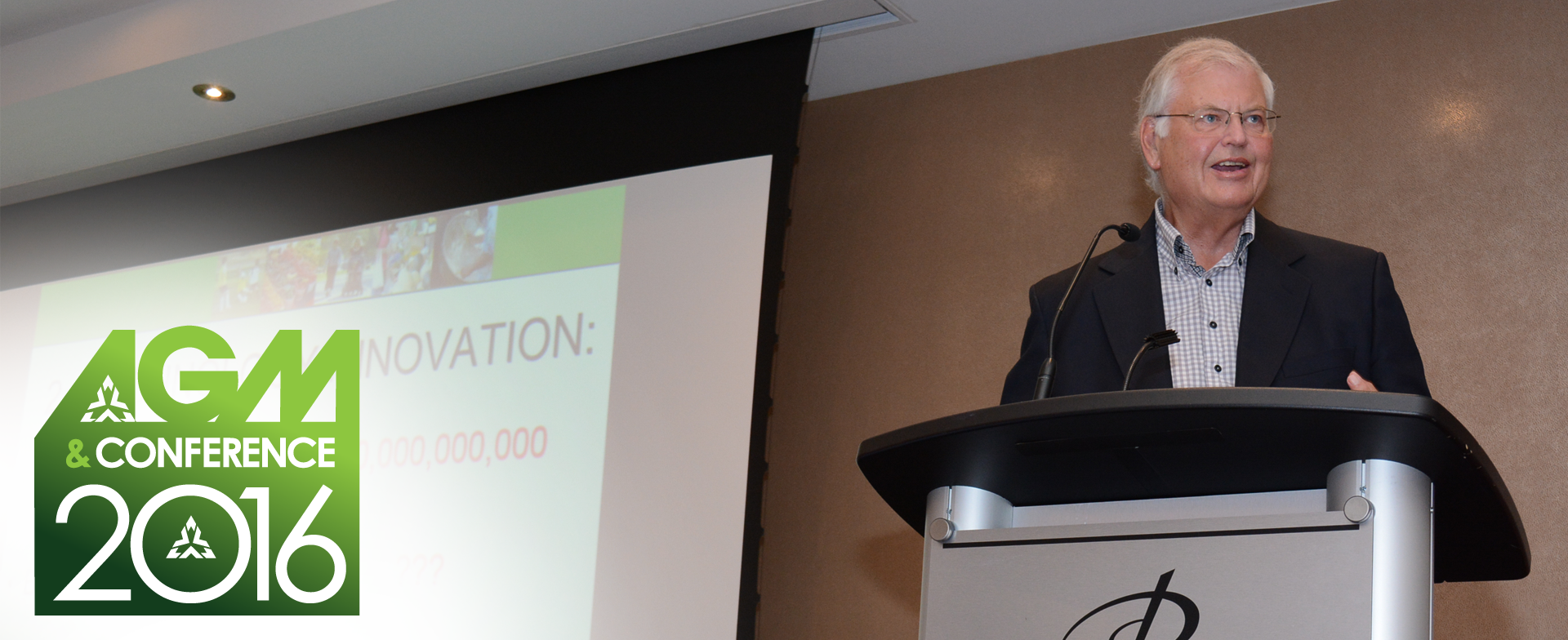 Consider this.  A park for adults!
Think green space downtown or uptown complete with Wi-Fi, a bar area and sound stage for entertainment and a games area for adults.  Only it's not a concept – it's the real deal…in Boston.
The example was one of many provided by author and speaker Gord Hume who delivered the keynote address at the Ontario Construction Secretariat's 2016 AGM and Conference.  Speaking about The Future of Canadian Infrastructure, Hume told the group societal and urban demographics are changing.  As a result, he said building and construction plans and needs also have to change.
"Understanding your community will give you a competitive edge," he told the crowd.
And that was exactly what the group wanted to hear.  The Conference theme was Finding Innovative Approaches to Enhancing Market Share.
Effectively said Hume, the municipal level of government is where it's at.
"It's where people live, work and raise their families", says Hume.  "Municipalities are the first responders of government. For most people and businesses most of the time, local government is now the most important order of government".
For the construction industry, Hume said it means working in what he described as the "CRINK economy."  Be CReative, be INnovative and be Knowledge-based.
It's building outside the box.
The provincial economy he says, is not as robust as it could be, although the GTA is relatively strong.  The provincial debt is high and growing, and infrastructure investment has been slow.  As a result, municipalities are welcoming the feds back into infrastructure funding because they can't afford the traditional 1/3 share plan (see Figure 1 below).
On the financing side, Hume suggests the construction industry should also explore other financing models including public/private partnerships (PPP) and alternative financing and procurement projects (AFP), as well as joint municipal projects, pension fund investments and the Canada Infrastructure Bank.
And working with City Hall, he suggests, is the new critical path.  "You need to know how to effectively deal with municipal officials".
Hume's presentation was one of a series of presentations and panel discussions during the two-day event, held amidst a backdrop of LRT infrastructure construction in Waterloo Region.  More than 70 representatives from labour, management and government met to listen, learn and discuss ways and opportunities to improve market share.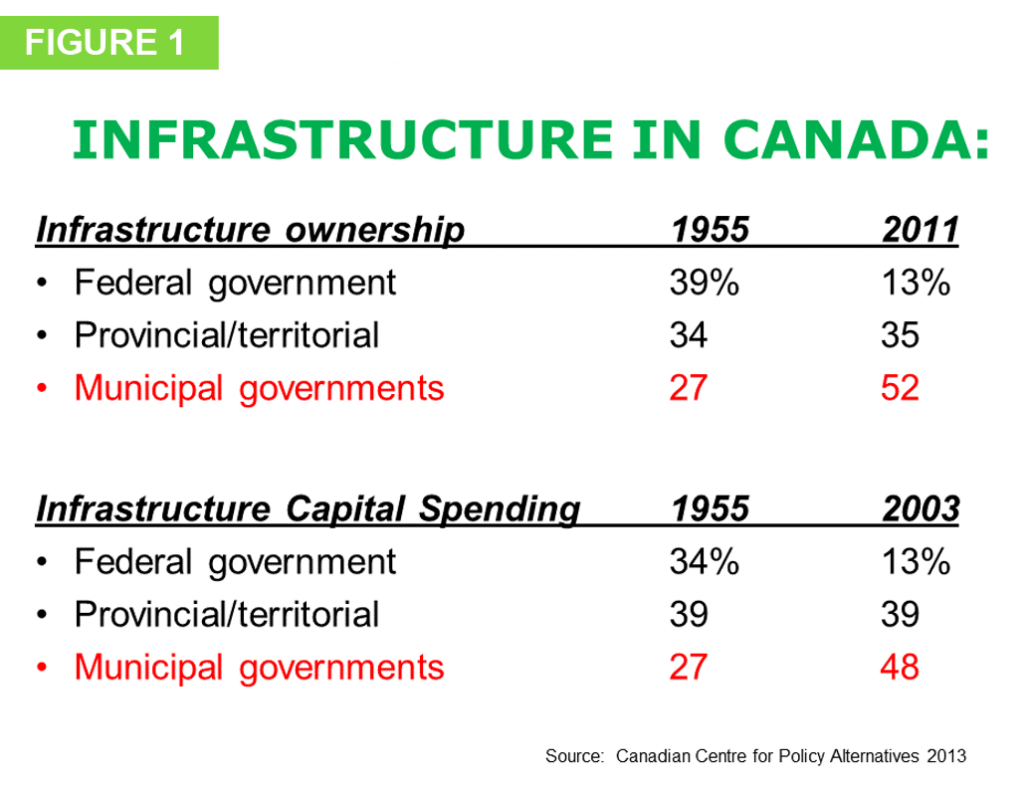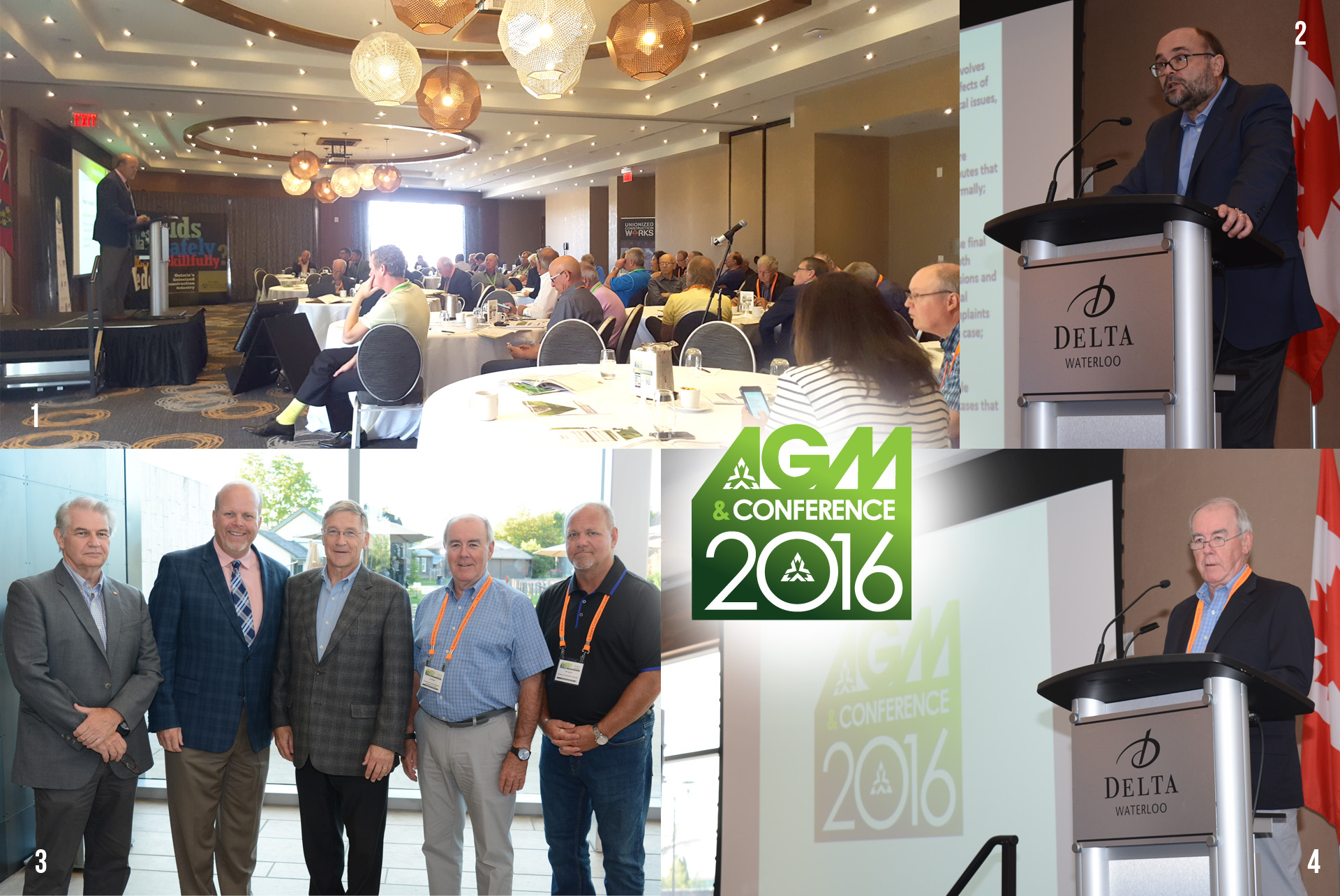 Inset: PHOTO 1 (TOP LEFT) – OCS Chief Executive Officer, Sean Strickland engages delegates at the 2016 OCS Annual General Meeting & Conference at the Delta Waterloo in Waterloo.  PHOTO 2 (TOP RIGHT) – Presenter Professor Richard Chaykowski from Queen's University.  PHOTO 3 (BOTTOM LEFT) – L to R – OCS Board member Tim Fenton, OCS CEO Sean Strickland, Waterloo Region Chair Ken Seiling, OCS President Joe Keyes, OCS Board member Jim Lyons.  PHOTO 4 (BOTTOM RIGHT) – OCS President Joe Keyes.


_____________________________
FOR MORE INFORMATION, CONTACT:
Fred Lehmann
Communications Coordinator,
fredl@iciconstruction.com
Ontario Construction Secretariat (OCS)
180 Attwell Drive, Suite 360, Toronto, ON M9W 6A9
P 416.620.5210 ext. 222
F 416.620.5310