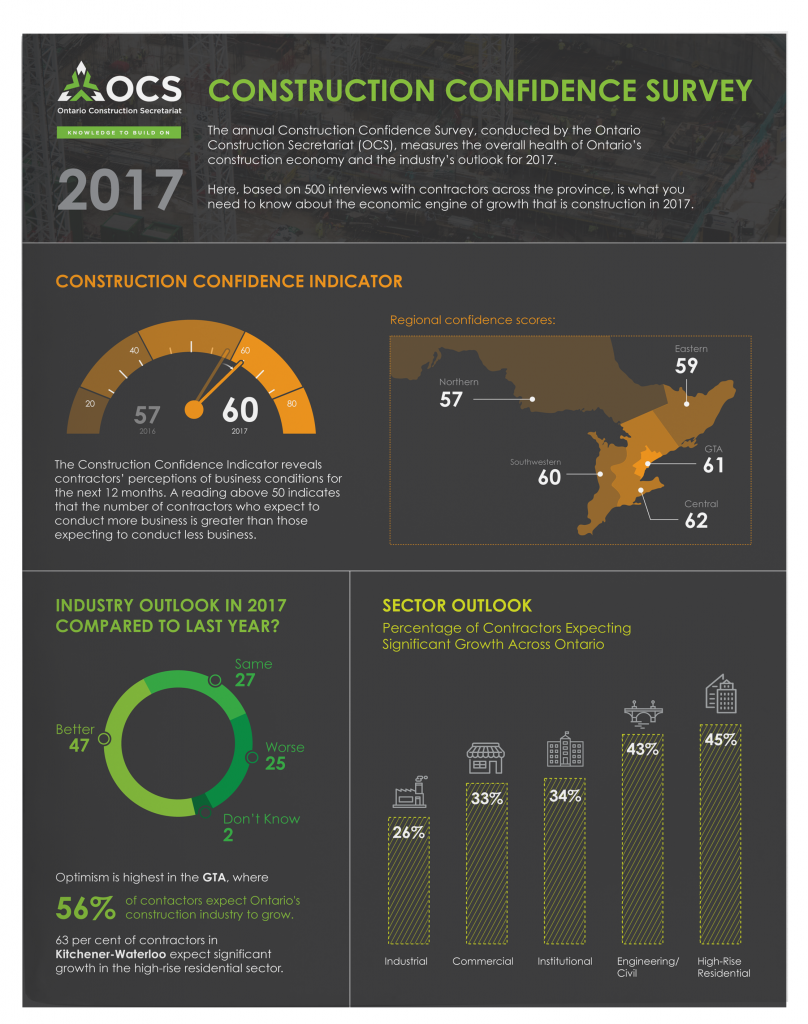 2017 Construction Confidence Survey – Infographic
The annual Construction Confidence Survey, conducted by the Ontario Construction Secretariat (OCS), measures the overall health of Ontario's construction economy and the industry's outlook for 2017.  As presented at the 2017 OCS State of the Industry & Outlook Conference on March 9th in Toronto.
This survey, based on 500 interviews with contractors across the province, is what you need to know about the economic engine of growth that is construction in 2017.