---
FUTURE BUILDING: A GAME CHANGER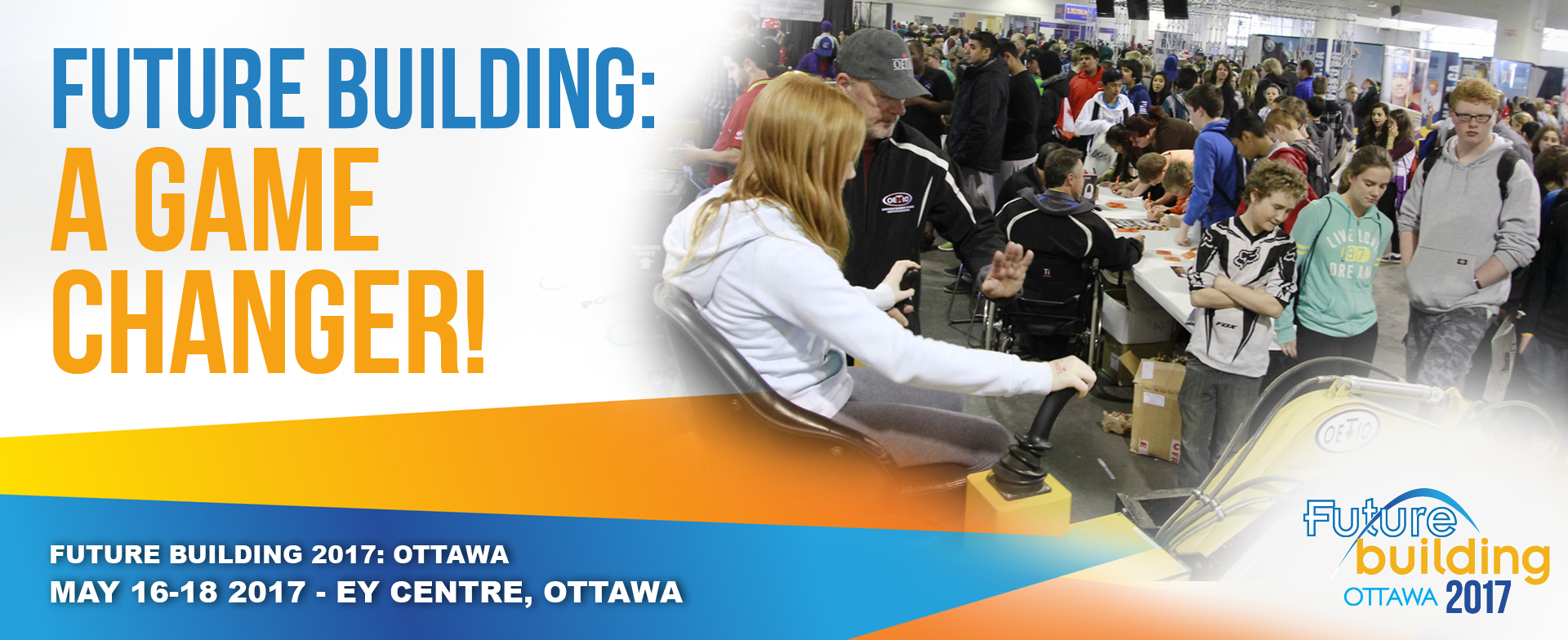 Future Building is coming back to Ottawa.
Last held in the Nation's capital in 2007, the Ontario Construction Secretariat's (OCS) three day, experiential learning exposition is being held this year at the EY Centre May 16, 17 and 18.  An estimated 7,000 students will be attending the show, representing more than 110 schools and 10 school boards throughout the greater Ottawa region.
Since 2001, the OCS has annually organized Future Building as a way to introduce young career seekers in grades 7-12, aboriginal youth, youth at risk and adults in career transition to Ontario's building and construction industry.
It provides attendees with an interactive, hands-on experience using a variety of tools and techniques across many of the skilled construction trades.  This year, more than 25 trades have displays as part of more than 35 exhibitors.  Students will have the opportunity to learn about plumbing, crane operation, masonry, carpentry, electrical work, sheet metal work, and many other trades.  They will also have the opportunity to ask questions of those who work in the trades about education and training requirements as well as salary expectations.
Future Building provides the attendees with a wealth of knowledge and inspiration as they consider their career options.
Strathroy Grade 8 teacher CJ Mandapilias brought a group of students that ranged from "unmotivated in the classroom" to "eager academics" to Future Building 2016 in London and was pleased to report "each of them came back excited, interested and extremely happy to have attended".
"They loved the information, the hands-on experience and the personalities that helped them explore future career opportunities.  The event itself is a game changer when it comes to inspiring kids to enter the skilled trades and realize that a career in the construction field can be personally and financially rewarding".
The importance of the Future Building event has never been stronger than it is now.
Over the next 10 years, more than 86,000 tradespeople in the construction industry in Ontario are expected to retire.  This represents approximately 20 per cent of the current workforce.  BuildForce Canada, in its report Construction & Maintenance Looking Forward, says this will create a potential for a "significant skill vacuum" and suggests replenishing the retiring workforce should be a top priority for construction industry leaders.
In the past 15 years, more than 103,000 students have attended the event, which has been held in 9 different cities across the province.
Jim Wright, Project and Communications Coordinator for the OCS is the organizer of the event.  He has witnessed its growth and believes in the power of Future Building.
"Future Building teaches our youth that the possibilities in the construction trades are greater than they had previously imagined.  It brings to life the opportunities, challenges, variety and rewards of working in this exciting industry".
Each year, many students return to their classrooms surprised with the information that is available and speaking highly of their experience.
Alisha enjoyed her time at Future Building.
"I was impressed by the opportunities and salaries the construction trades can offer.  I've seen the possibilities for a bright future in this industry"
Another student at Cardinal Newman Catholic School in Hamilton gave the event an 11 out of 10, adding they really liked the learning experience.  Ming says he never considered construction as a career until he came to Future Building.
"It's great to come out and get a firsthand look at the opportunities in this industry.  I was frankly surprised by the number of paths I can take".
To learn more about Future Building and this year's exposition, please click here.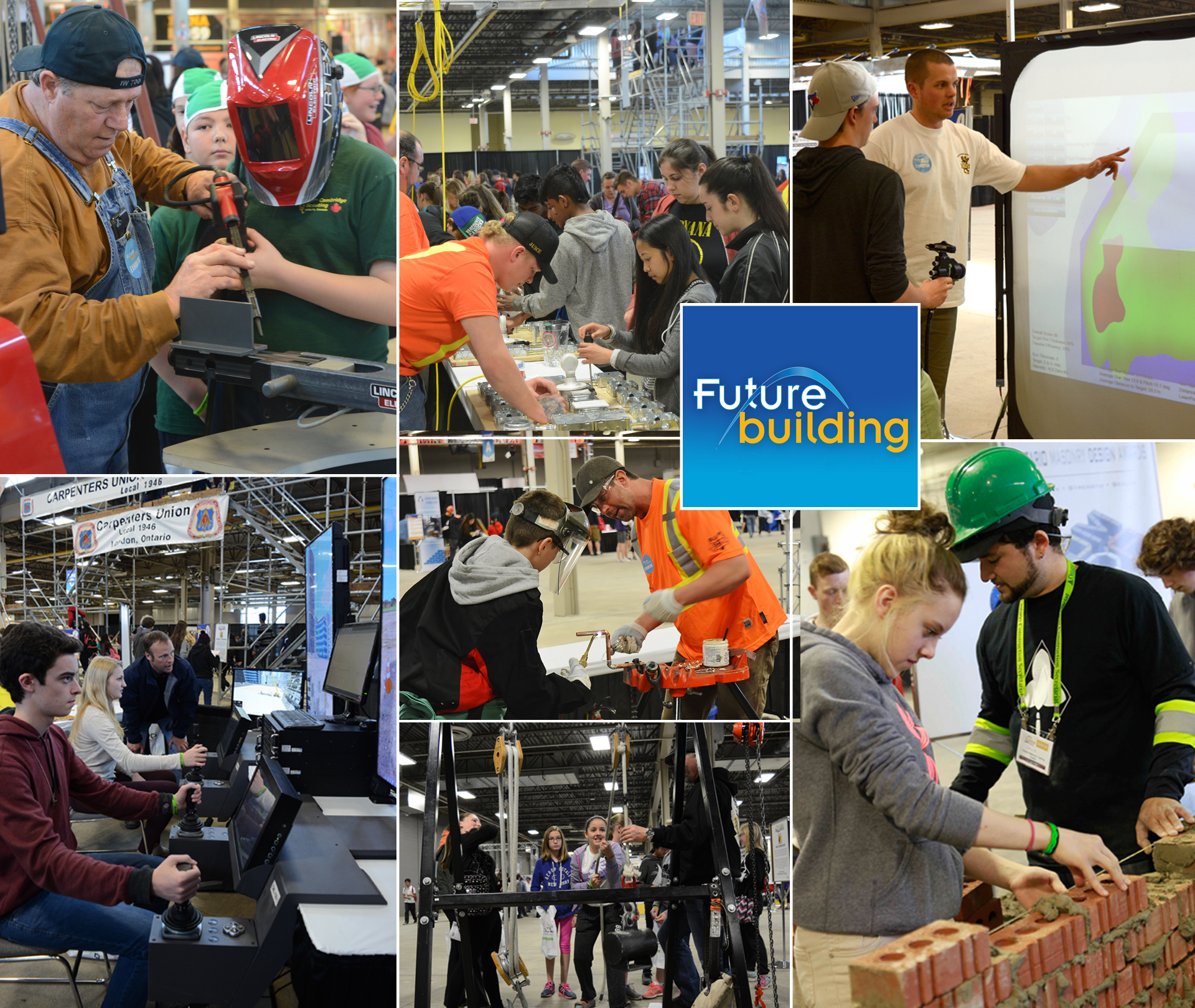 _______________________________________________
FOR MORE INFORMATION, CONTACT:
Fred Lehmann
Communications Coordinator,
fredl@iciconstruction.com
Ontario Construction Secretariat (OCS)
180 Attwell Drive, Suite 360, Toronto, ON M9W 6A9
P 416.620.5210 ext. 222
F 416.620.5310