---
SAFETY CULTURE – KEY TO ENHANCING JOBSITE SAFETY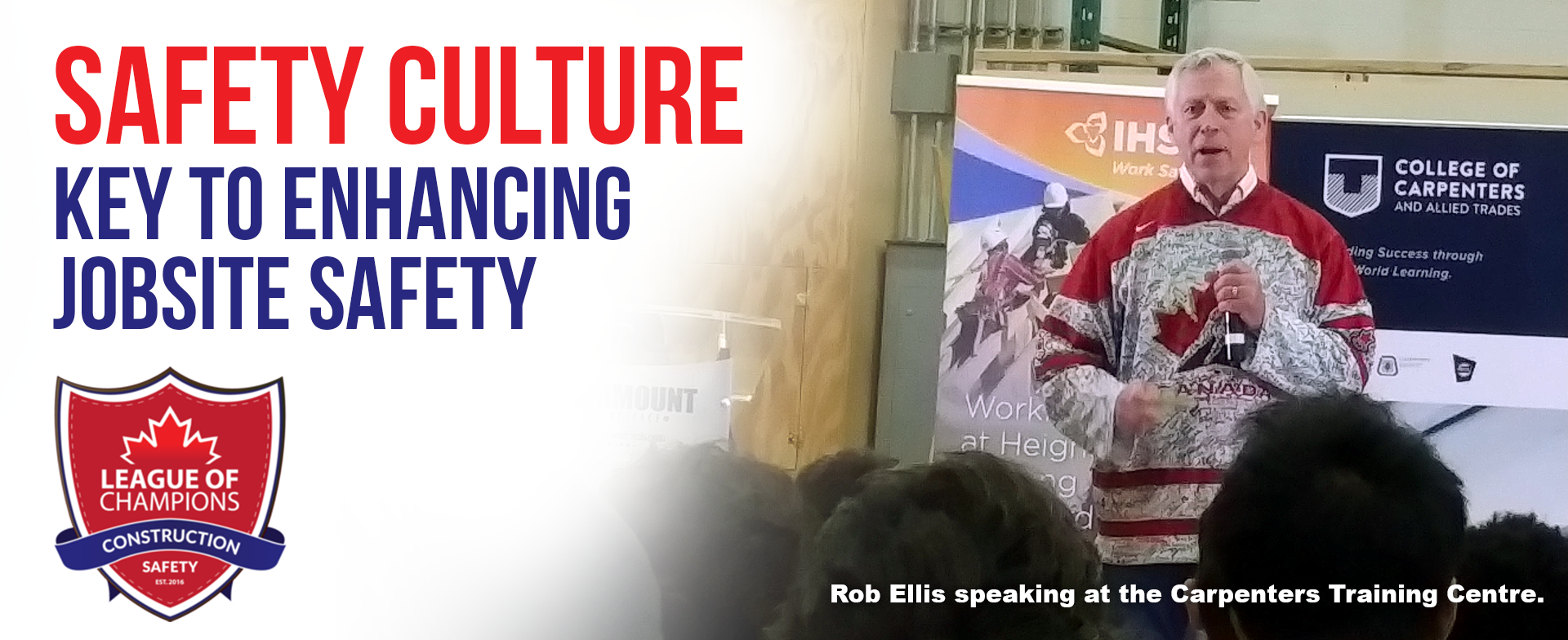 Research conducted by the Institute for Work and Health (IWH) supports the idea that unionized industrial, commercial and institutional (ICI) construction workplaces are 23% safer when compared with non-union job sites.  Funded by the Ontario Construction Secretariat (OCS), the ground breaking and scientific research suggests the existence of a "union safety effect", confirming that union values and practices generate better health and safety outcomes.
Many contractors are now exploring participation in the Certificate of Recognition (COR™) program, offered through Ontario's Infrastructure Health and Safety Association (IHSA).  It has the authority to grant such certificates and to conduct safety audits with an aim to help drive positive workplace behaviours and practices.  COR™ is commonly required on many public and private sector construction projects in Ontario.
The Ontario General Contractors Association (OGCA) believes there is still more that can be done to ensure safety on the job.  It believes a change in culture is needed in the construction industry, in addition to the employer's health and safety management system.
To help facilitate this change, the OGCA has created the League of Champions  – an initiative to promote a safety culture and build greater awareness within the industry.  Working in conjunction with MySafeWork, the OGCA has created a framework that will enable industry leaders (champions) to facilitate change within their companies and their industry.
In fact, the League of Champions Charter recognizes that champions will:
Enhance their workplace safety culture
Encourage all levels of their organization to achieve higher safety standards each year
Communicate safety knowledge and safety innovation at all levels of the company
Lead by example in improving safety behaviour in the company
Help transfer safety experience and knowledge to the next generation of new workers, and
Support the growth of the League of Champions
David Frame, the Director of Government Relations for the OGCA says his organization continually works with members on its safety mandate and wanted to drive the safety message even further.
"We needed to personalize the story and make it about the value we place in our employees – not just by hanging a certificate on the wall.  Rob Ellis' story (he lost his 18-year-old son in a workplace accident) seemed to resonate with companies and serve as a catalyst for change."
Frame says embracing a new culture means putting safety ahead of profits and deadlines. 
"Ellis Don, PCL, Aecon, Dufferin – they are among some of the most successful companies in this market – virtually every one of them is COR certified and a member of the League of Champions.  I think there is a parallel between well-managed companies, successful companies and safe companies."
Beyond creating a safer workplace, the League of Champions provides many benefits – both direct and indirect – to businesses and their employees.  Being a champion just makes good business sense and allows companies to market their safety record and culture to potential new employees.  Through the League of Champions, members have the opportunity to increase their media exposure and showcase their business at special events throughout the province.
As a member of the League of Champions, businesses are also able to establish and develop positive connections with schools, guidance counsellors and students looking to join the construction workforce, lower costs through an improved safety record, enhance employee morale and drive innovation.
Regardless of the specific health and safety management system a contractor employs, Frame believes that corporate leadership and employers and employees working together – sharing accumulated safety knowledge and practical experience, as well as identifying unsafe practices – is what creates a safety culture.  For that, he says it's also important to stay current.
"The equipment that we use is changing all the time, the expertise we bring in is changing all the time and this change is a challenge to safety.  You have to be on top of it.  You can't be safe today and necessarily be safe tomorrow."
To become a member of the League of Champions, a business must submit an application and pay a fee which serves as a donation to Our Youth at Work Association (MySafeWork).  Paid members will receive a tax donation receipt.  Businesses sign the Charter and make a moral commitment.  Once reviewed and approved by the OGCA, membership is granted and the business receives its League of Champions jersey.

_______________________________________________
FOR MORE INFORMATION, CONTACT:
Fred Lehmann
Communications Coordinator,
fredl@iciconstruction.com
Ontario Construction Secretariat (OCS)
180 Attwell Drive, Suite 360, Toronto, ON M9W 6A9
P 416.620.5210 ext. 222
F 416.620.5310