---

Increase in Ontario's First Quarter ICI Permit Values Led by Toronto, London and St-Catharines-Niagara

Ontario's ICI permit values amounted to over $2.8 billion in the first quarter of 2018, an increase of 17% compared to Q1 2017. The province's ICI growth was driven by permit value increases of 27% in Toronto, 130% in London, and 85% in St. Catharines-Niagara. Guelph and Oshawa both had double-digit increases in total ICI permit values in Q1, while permit values increased slightly overall in both Brantford and Ottawa. In Barrie, Belleville, Hamilton, Kingston, Kitchener-Cambridge-Waterloo, Peterborough, Thunder Bay and Windsor, total ICI permit values fell by double-digits.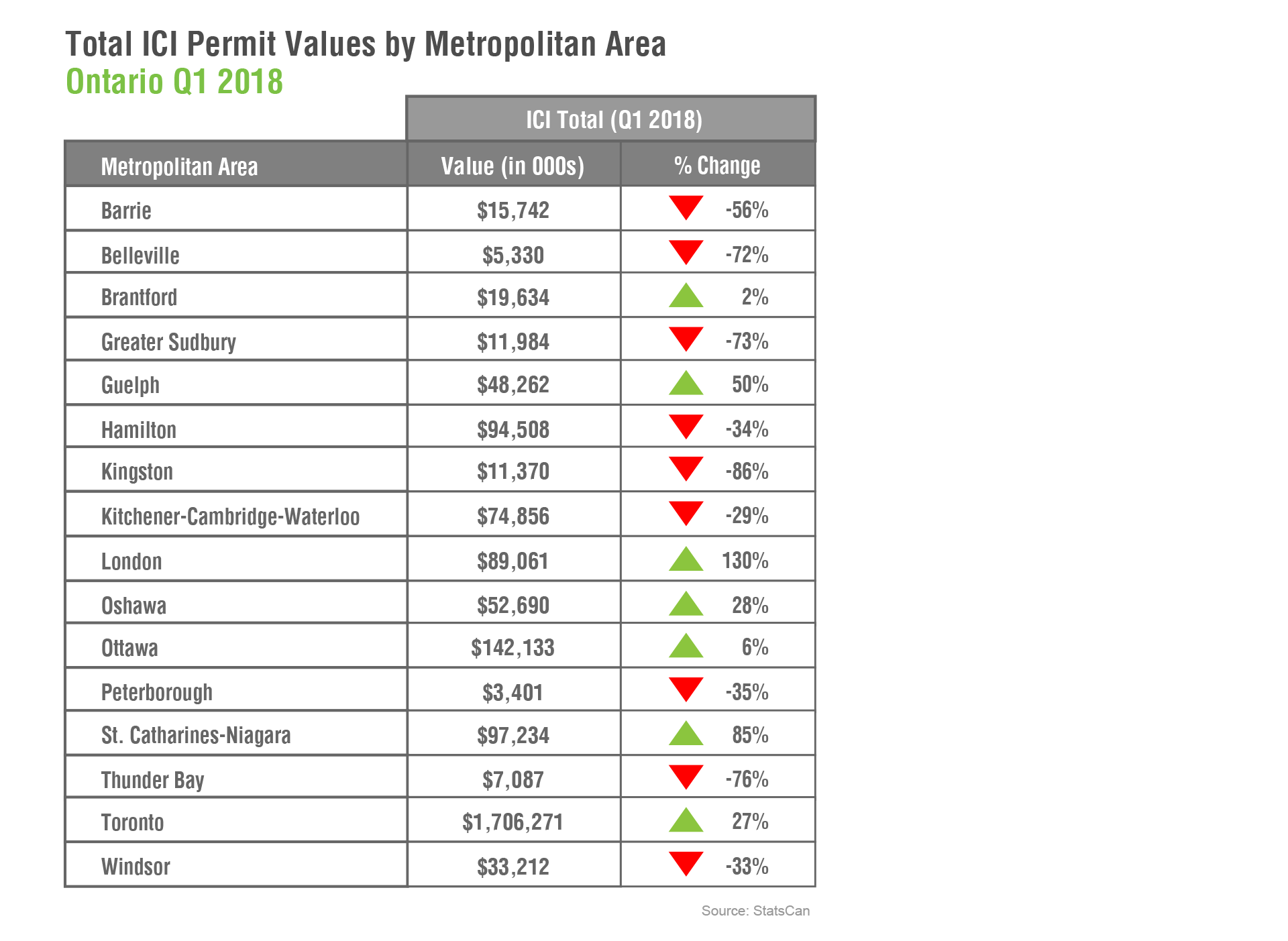 In Ontario as a whole, industrial permit values increased by 75% compared to last year's first quarter, while commercial permit values increased by 11%, and institutional permit values decreased by 8%. Nearly half of Ontario's $1.6 billion in commercial permit values in the first quarter were for office buildings ($725 million), while nearly two-thirds of the institutional permit values were for school and education projects ($335 million). Ontario's industrial sector was fairly balanced in terms of the types of structures which were issued permits in the first     quarter. Slightly more than a third (34%) of industrial permits in Q1 were for transportation or utilities projects, while 31% were for factories or plants, and 25% were for mining or agriculture projects.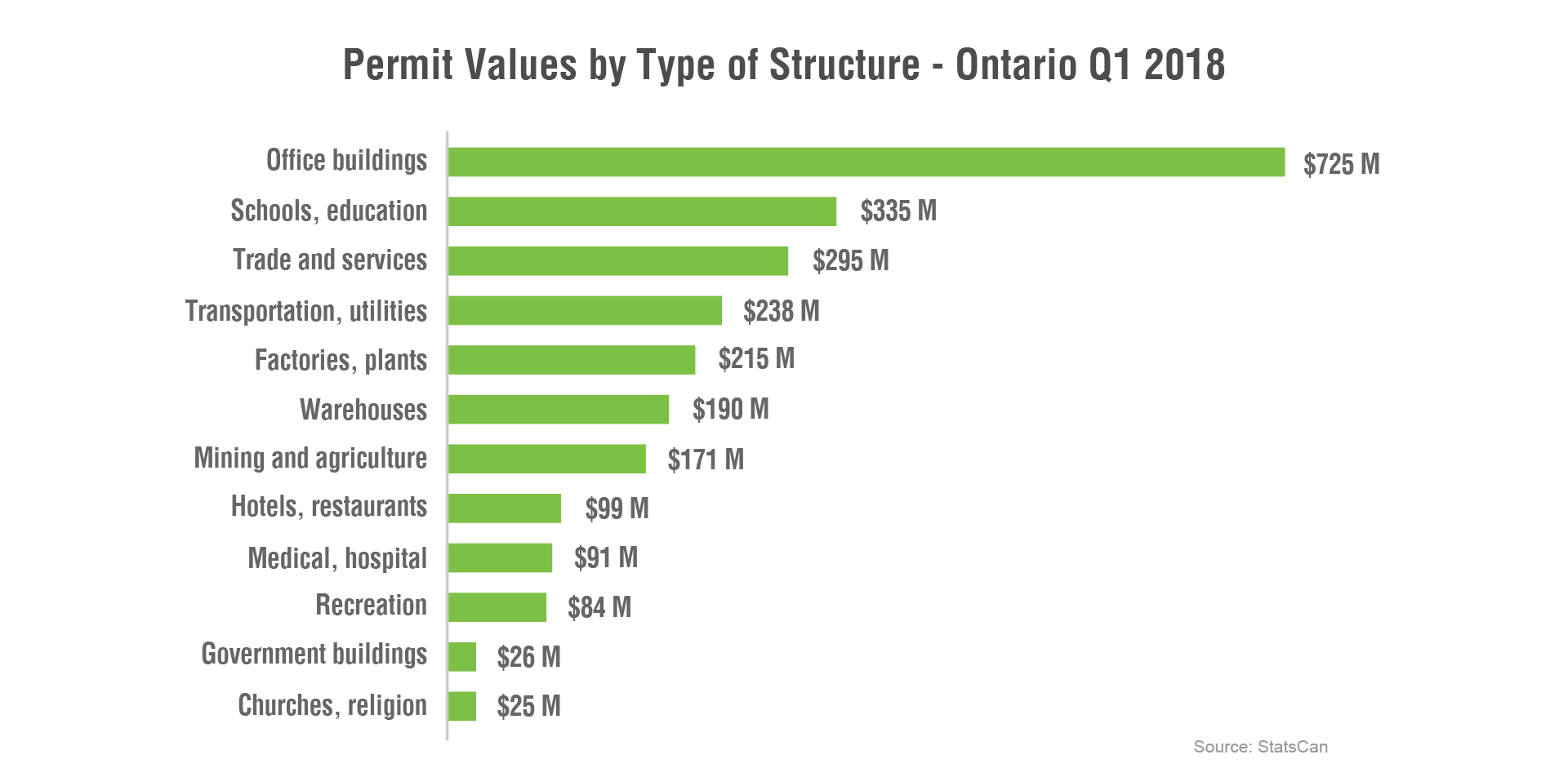 *Note: Statistics Canada recently changed its data processing methodology for municipal building permits. As a result, building permit statistics by region are not yet available. Until Statistics Canada begins publishing regional building permit data, the OCS will be reporting Ontario-wide quarterly statistics.

________________________________________
FOR MORE INFORMATION, CONTACT:
Ian Worte
Research Analyst,
ianw@iciconstruction.com
Ontario Construction Secretariat (OCS)
180 Attwell Drive, Suite 360, Toronto, ON M9W 6A9
P 416.620.5210 ext. 241
F 416.620.5310