---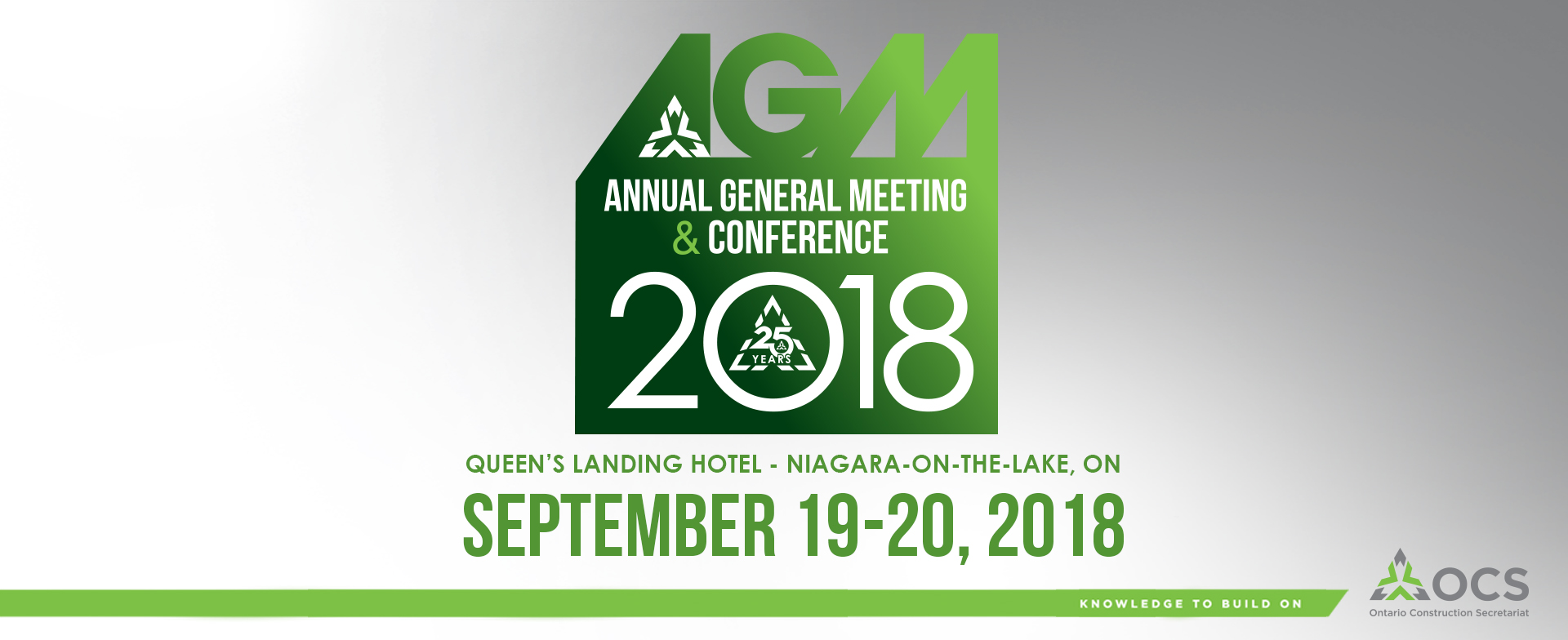 2018 ANNUAL GENERAL MEETING & CONFERENCE 

–

CELEBRATING 25 YEARS
SEPTEMBER 19-20, 2018, QUEEN'S LANDING, NIAGARA-ON-THE-LAKE
Next month the Ontario Construction Secretariat (OCS) will host its 25thAnnual General Meeting and Conference in Niagara-on-the-Lake. We will celebrate 25 years of supporting our labour, management and government partners in the unionized industrial, commercial and institutional (ICI) construction sector.  We will celebrate industry research and successful collaborations, conferences and events. We will celebrate the growth and evolution of the OCS and our stakeholders.
The OCS AGM is not only an opportunity to re-connect with current and former colleagues, but also an opportunity to work together and share experiences and best practices for enhancing Ontario's unionized ICI construction industry. You won't want to miss the industry panels we have planned as they discuss ways of capturing new markets and planning and managing the double-edged impacts of mega-projects.
We are excited to kick-off the conference with motivational and TedTalk speaker Chris Cummins. Chris will inspire us to 'think bigger' and 'act bigger' all the while quieting that inner critic and developing a personal and organizational GPS to take us where we want to be.
Given the changing landscape on the political front, senior editor, author and award winning Paul Wells joins us as our keynote speaker on Day 2 of the conference. As Senior Editor at Maclean's Magazine, Paul will share stories from some of Canada's greatest political battles and will show the human side of our leaders, and explain how we can learn from their triumphs and defeats.  Paul will then moderate a lively panel discussion with some of the nation's top political experts from Navigator Ltd., Canada's leading high-stake public strategy and communications firm.
We have invited OCS stakeholders – past and present – to join us for a Gala Dinner on Wednesday September 19th. Please join us and share your OCS memories. For more information click here.
Hope to see you there!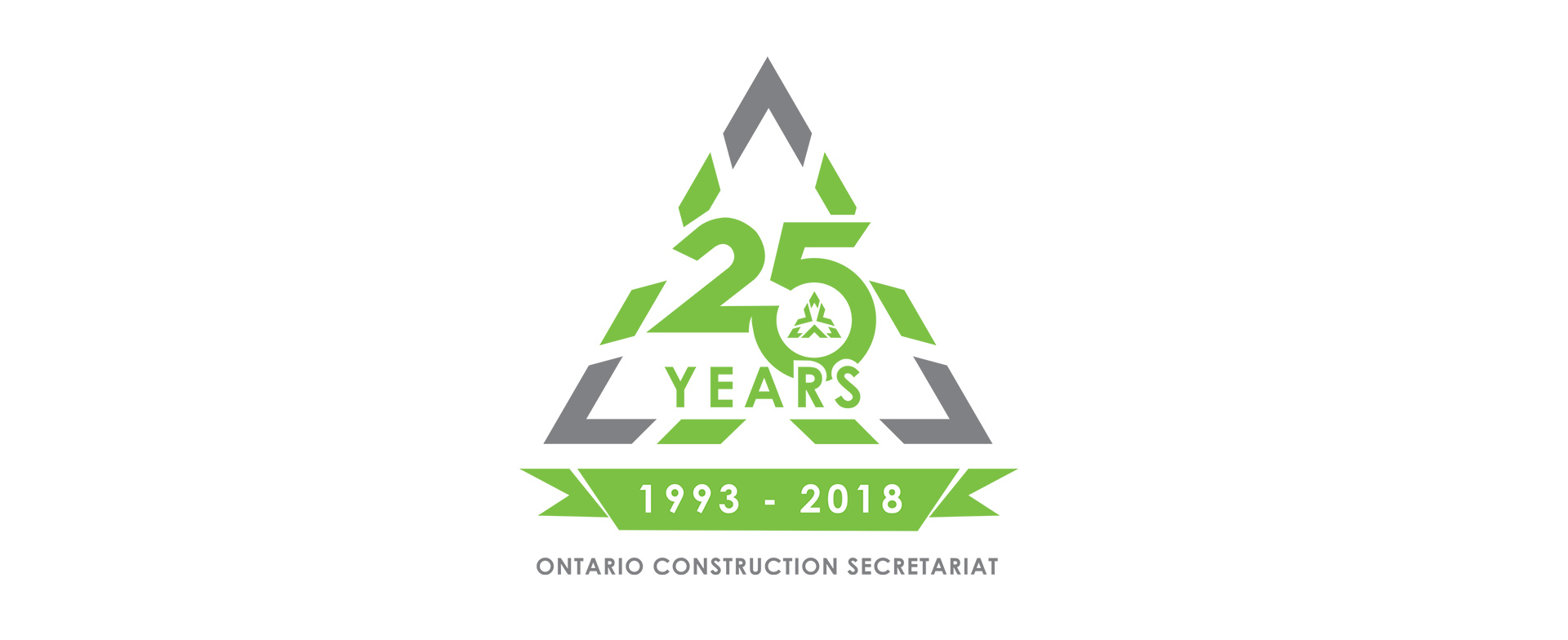 _______________________________________________
FOR MORE INFORMATION, CONTACT:
Fred Lehmann
Communications Coordinator,
fredl@iciconstruction.com
Ontario Construction Secretariat (OCS)
180 Attwell Drive, Suite 360, Toronto, ON M9W 6A9
P 416.620.5210 ext. 222
F 416.620.5310