---
OCS 25th ANNIVERSARY GALA – A MAGICAL EVENING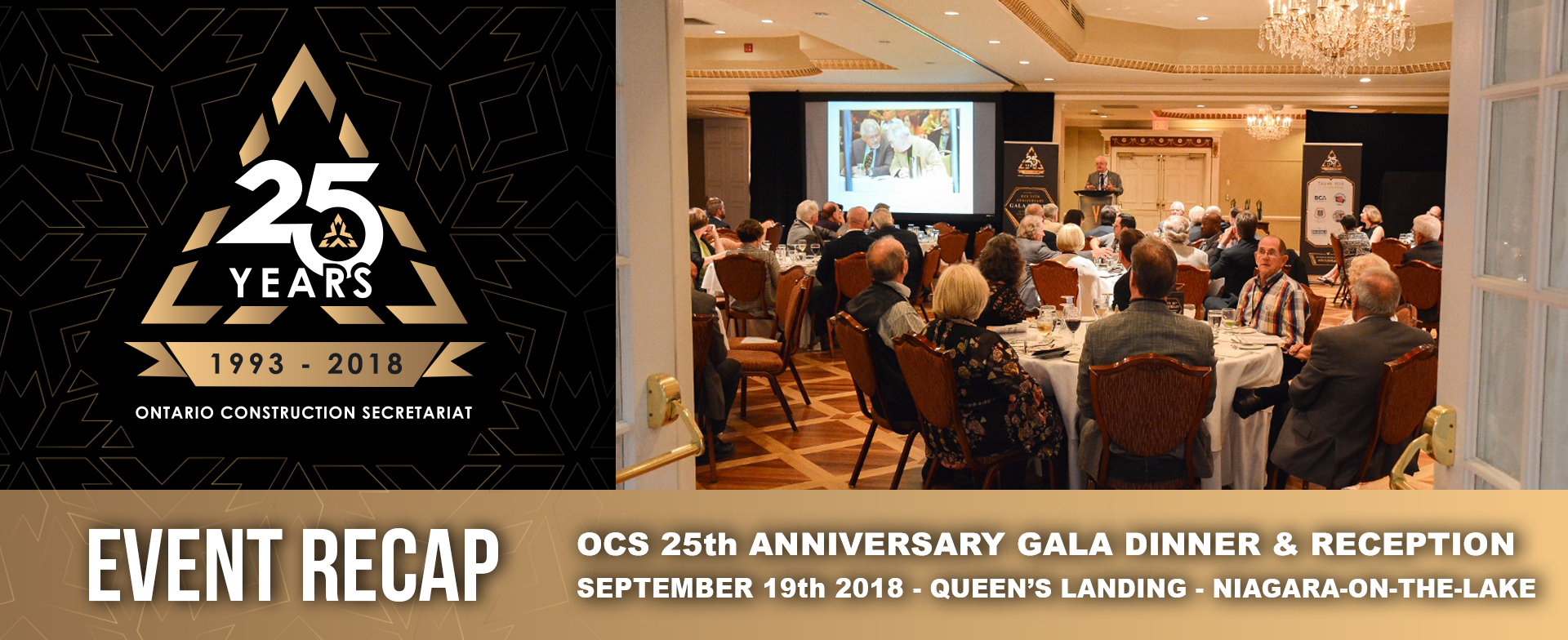 It was truly a magical evening.
It was a full room at Queen's Landing in Niagara-on-the-Lake last month as industry stakeholders, former board members and staff joined with current board members and staff for a Gala Dinner and Program to reminisce and celebrate 25 years of the Ontario Construction Secretariat (OCS).
While Emcee and comedian Graham Chittenden kept us laughing throughout the evening, Patrick Dillon, Brain Foote and Scott Macivor, took us on a trip down memory lane. They each spoke about some of the challenges in the early days and role that OCS continues to play in the unionized sector of construction.
Although George Adams was unable to be with us in person, he was there in spirit and sent greetings. Adams wrote in part:
"When I recommended an industry oversight body over twenty-five years ago, the construction industry needed its own infrastructure to study and report on day-to-day developments and to provide a forum for related discussions. The government of the day agreed and the Ontario Construction Secretariat was born. Fortunately, the industry also agreed and with commitment, blood, sweat and tears from labour and management, this body has far exceeded their hopes, providing Ontario with expert advice and insight for 25 years. "
OCS also took this milestone to recognize the years of service of three long-time Board members Patrick Dillon, Jerry Meadows and Reg Pearson. Jerry and Reg, both government representatives, are retiring and will be stepping down from the Board. We will miss their insights and stories and wish them well. We look forward to continuing to work with Patrick as he continues to represent the Provincial Building and Construction Trades Council on the OCS Board of Directors
Following dinner, Chittenden entertained the audience with a hilarious stand-up routine. Click here for a sample of his stand-up routine.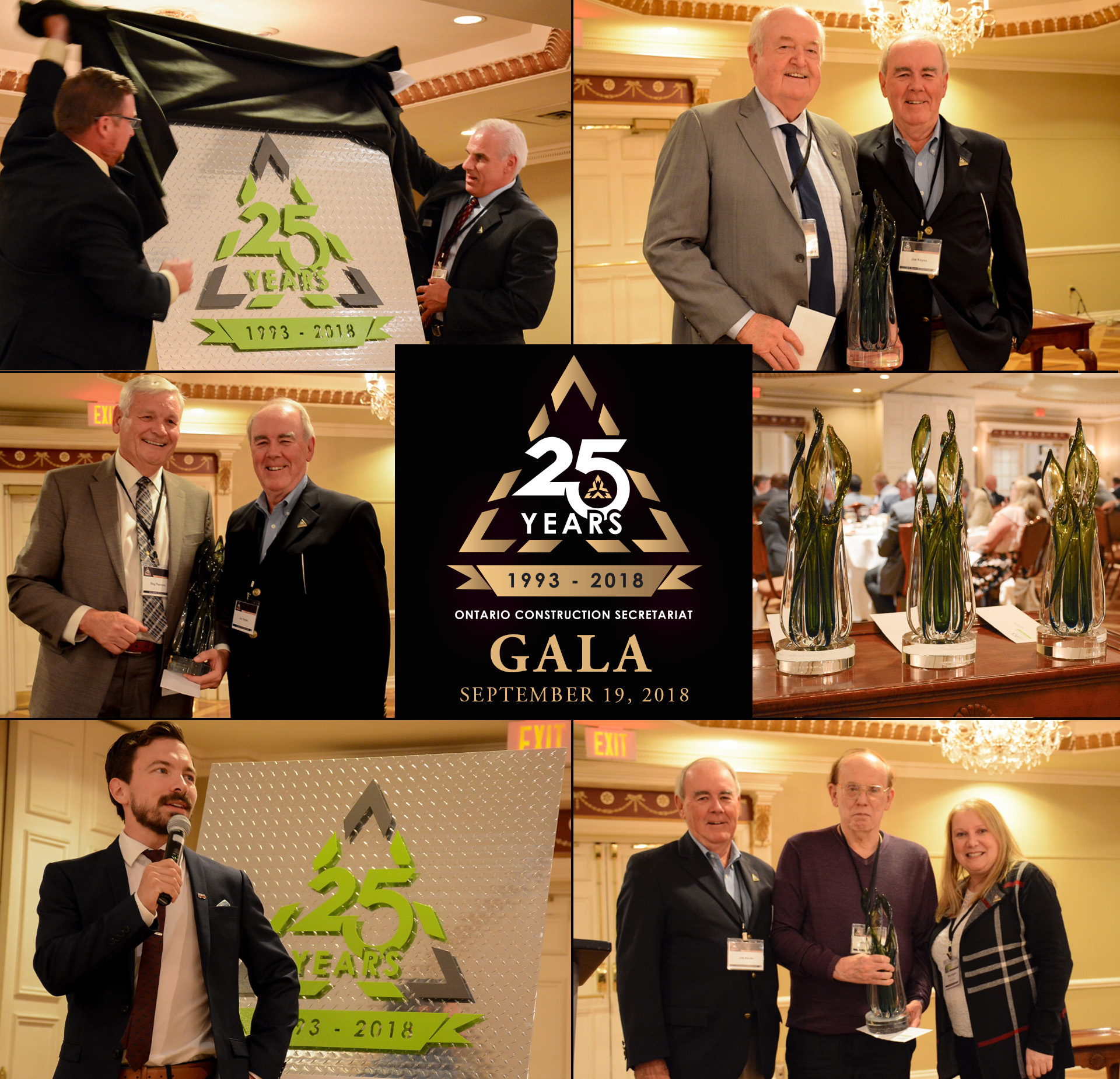 (Photos: Ontario Construction Secretariat)

_____________________________
FOR MORE INFORMATION, CONTACT:
Fred Lehmann
Communications Coordinator,
fredl@iciconstruction.com
Ontario Construction Secretariat (OCS)
180 Attwell Drive, Suite 360, Toronto, ON M9W 6A9
P 416.620.5210 ext. 222
F 416.620.5310