---
June 19, 2020
Infrastructure Ontario Spring Market Update 2020
Infrastructure Ontario released its Spring 2020 Pipeline Update yesterday during a webinar hosted by the Canadian Council of Public-Private Partnerships. Infrastructure Minister Laurie Scott and IO President Ehren Cory spoke to the provincial government's 10-year $144 billion infrastructure commitment that includes a total of 37 P3 projects valued at more than $60 billion. Thirteen of these projects are currently in procurement and another 24 projects are in the pre-transaction phase.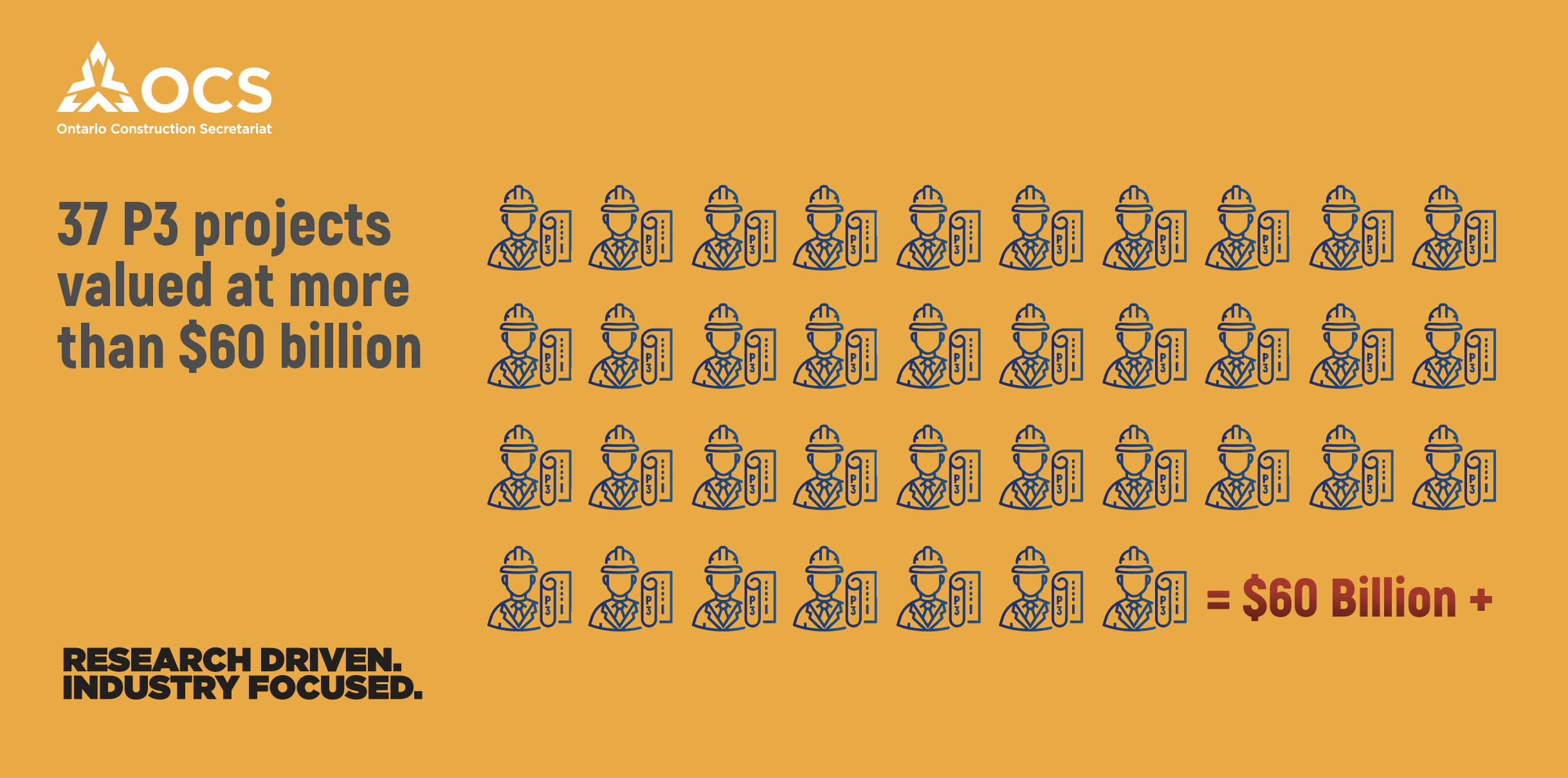 Although there are not many new initiatives in the Pipeline, procurement activity has moved forward on several projects including the Ontario Line that was announced by the Provincial Government in its April 2019 budget.
Key Projects in Active or Pre-Procurement include:
Transit / Highway Projects
The Ontario Line (Two RFQs issued on June 2)
Advance Tunnel for Scarborough Subway Extension
Advance Tunnel for Eglinton Crosstown West Extension
Highways 3 and 17 (procurement is scheduled for the first half of 2021)
Health Facilities
The Ministry of Health re-confirmed its commitment to the projects outlined in IO's January 2020 Market Update. However, in light of the Province's ongoing response and recovery work regarding COVID-19, IO is working with the Ministry in reviewing the specific timing of projects. An additional update for hospital / health care projects will be included in IO's Fall 2020 Market Update.
Justice Facilities
The Halton Region Courthouse has been removed from the Pipeline and both Minister Scott and Ehren Cory noted the Ministry of the Attorney General is creating new plans and strategies to modernize Ontario's justice system.  However, a new addition to the pipeline is a Brampton Courthouse Addition (Phase 2) and the Toronto Region Bail Centre. RFQs for this project were issued in January 2020.
More information and a digital copy of the Spring 2020 IO Market Update can be found here.
FOR MORE INFORMATION, CONTACT US.