---
January 28, 2021
The processing of municipal building permits is one of the infinite routine activities that was upended by the COVID-19 pandemic. We first identified this concern in our July 13th Economic Bulletin. The disruption of building permit processing caused erratic month-to-month fluctuations in building permit data. This was best illustrated when Ontario's monthly ICI permit values fell to the lowest level in nearly 5 years in August, and reached an all-time monthly high in September (based on seasonally adjusted data).
Overall, Ontario's ICI permit values fell by 6.5% in 2020 compared to the previous year. However, ICI permit values still totalled nearly $14.8 billion, higher than any previous year aside from 2019. Industrial building permits fell by 21.6% in Ontario to the lowest level in 4 years, while institutional permits declined by 19.4% to the lowest in 7 years. Despite the pandemic disruptions, commercial permit values increased by 5.2% compared to last year, surpassing $9 billion for the first time. As Statistics Canada has noted, this increase in commercial building permits is partially due to permits on a few major projects: Project Python in Ottawa, the Breithaupt Block office building in Kitchener, and the Cadillac Fairview office building in Toronto.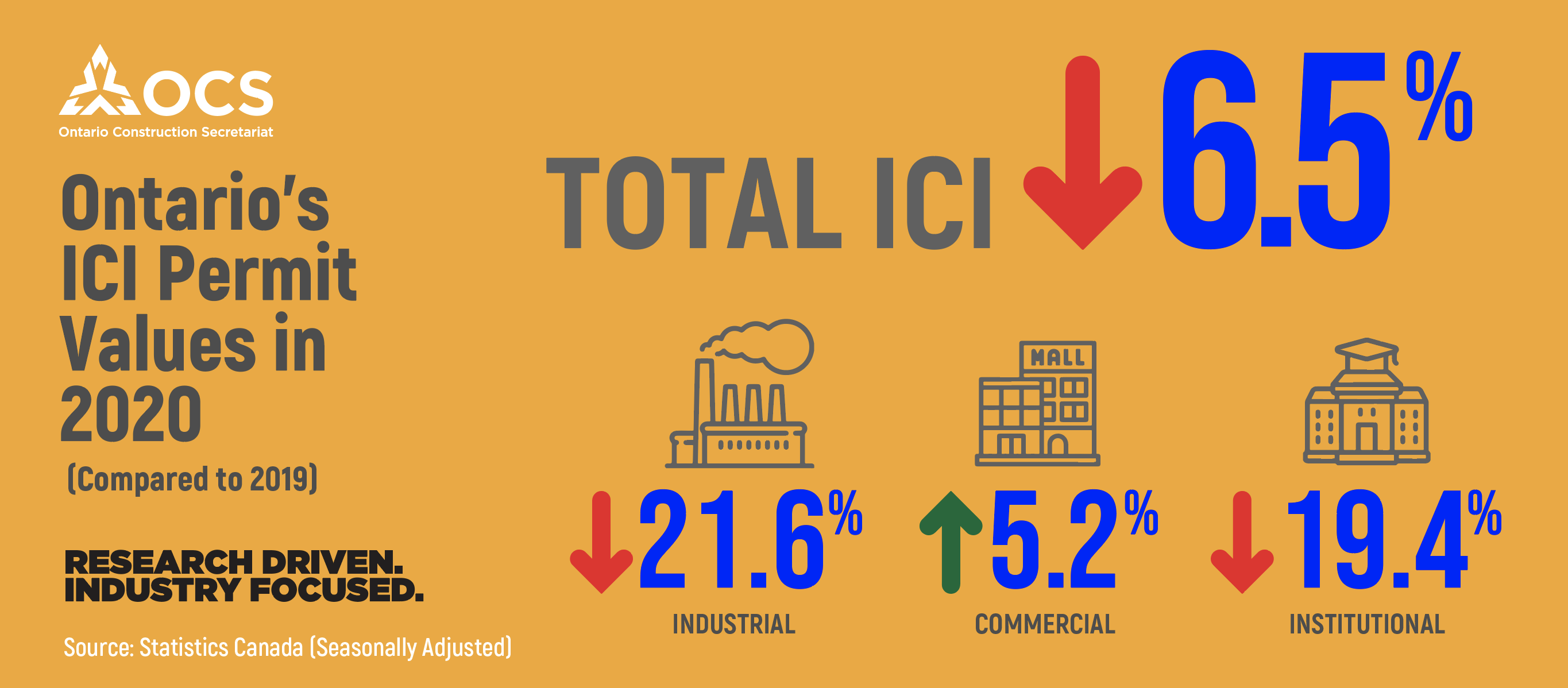 At the metro level, ICI permit values fell in 12 of Ontario's 16 CMAs in 2020. Ottawa saw an 80% increase in ICI permit values in 2020. This would be partially due to the previously mentioned Project Python. Barrie, Brantford and St. Catharines-Niagara had ICI permit value increases of less than 5%. Declines of less than 20% were experienced by Greater Sudbury, Guelph, Hamilton, Kitchener-Cambridge-Waterloo, and Toronto. Kingston, London, Oshawa and Windsor had ICI permit declines between 20 and 50%, and Belleville, Peterborough and Thunder Bay had declines of greater than 50%.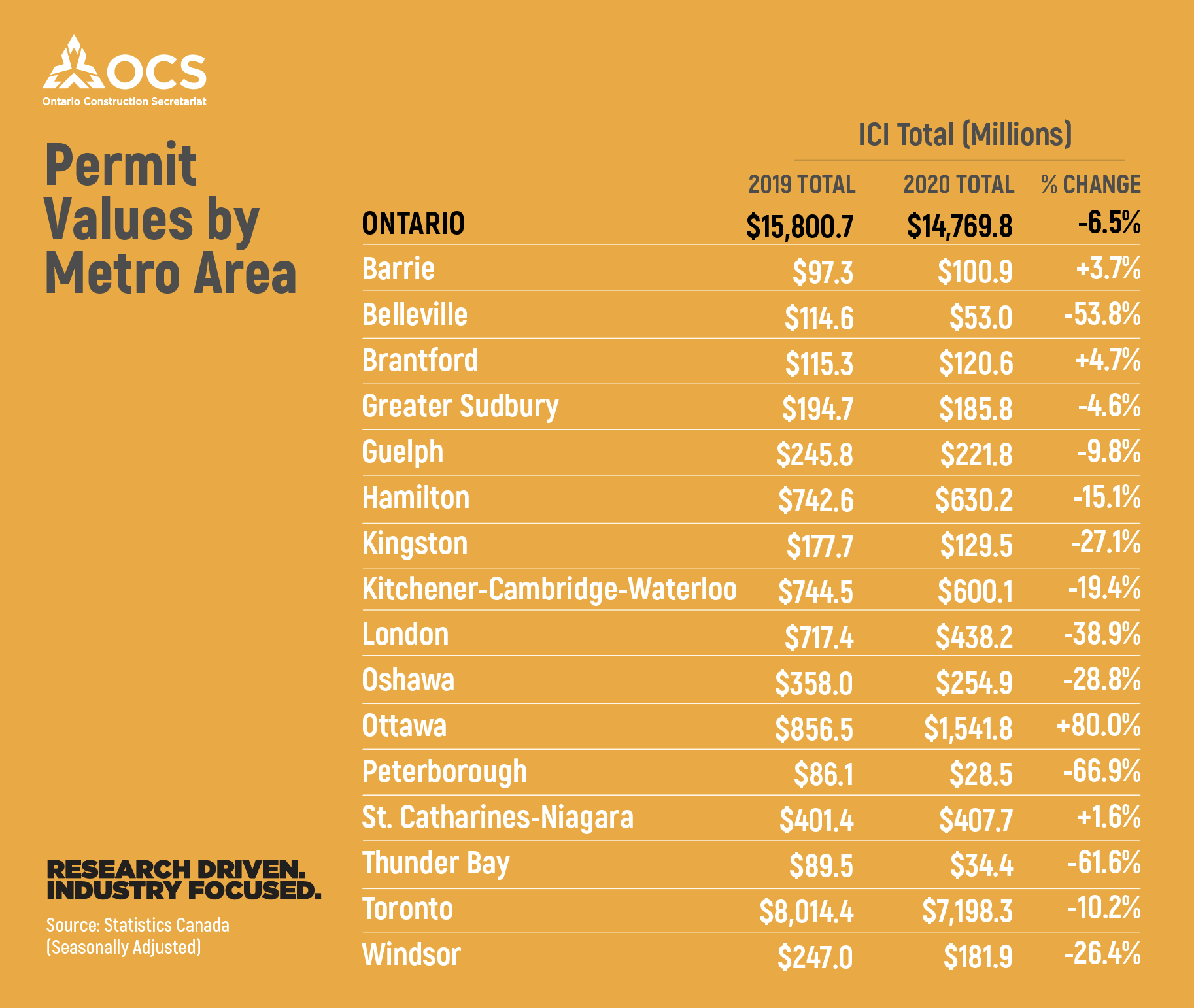 _____________________________
FOR MORE INFORMATION, CONTACT:
Katherine Jacobs
Director of Research
Ontario Construction Secretariat (OCS)
180 Attwell Drive, Suite 360, Toronto, ON M9W 6A9
P 416.620.5210 ext. 222
F 416.620.5310
kjacobs@iciconstruction.com