---
March 16, 2022
In the past few days, Statistics Canada has released new construction employment and investment data, allowing us to examine industry activity in the first months of 2022. The highlight for Ontario's construction industry of this new data is that the construction labour force grew in February 2022 to its highest point since November 2019, well before the pandemic began to impact the economy. Ontario's construction labour force and construction employment both rose by 3.0% in February over the previous month. The labour force rose to 587,700, while actual employment increased to 550,900.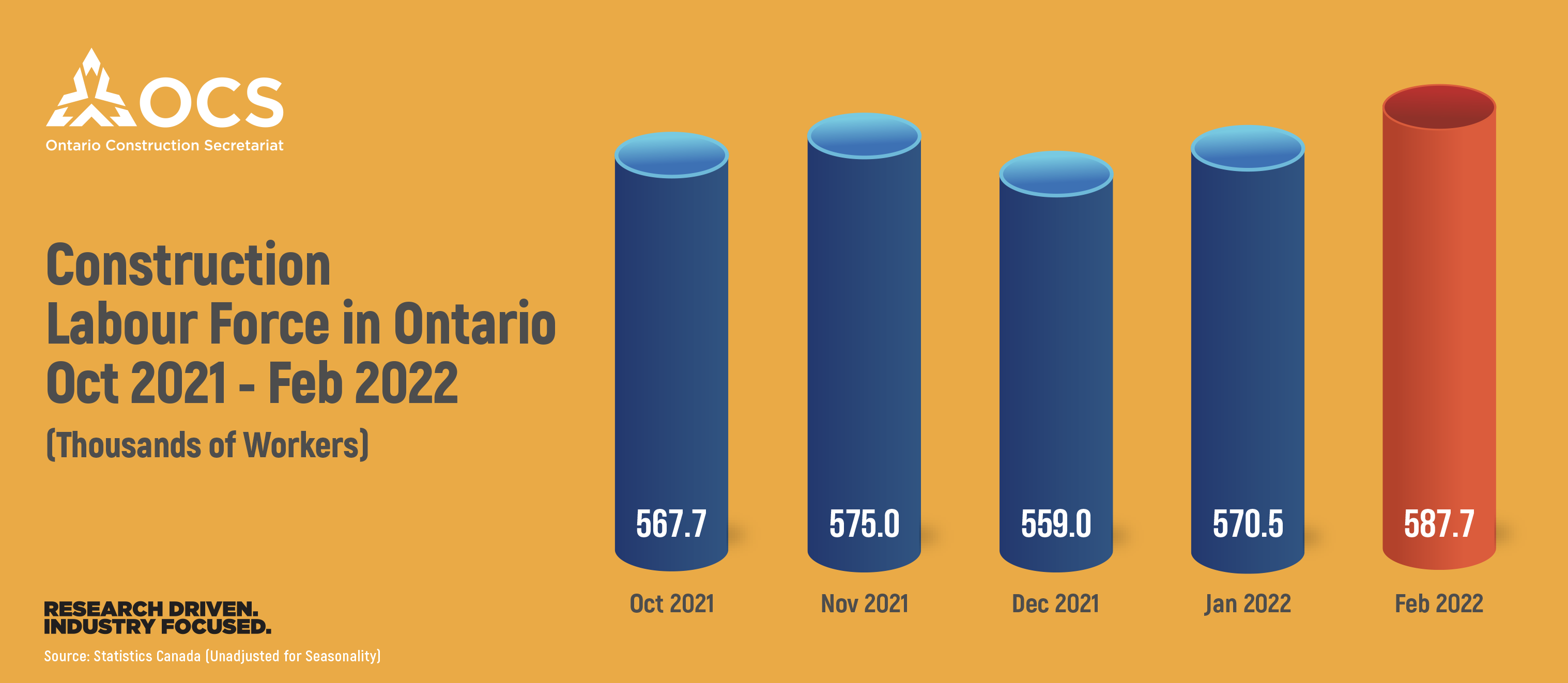 The general unemployment rate in Ontario fell significantly in February 2022, down to 5.6% from 7.4% in January. This put the province's unemployment rate at a similar level to the final months of 2021.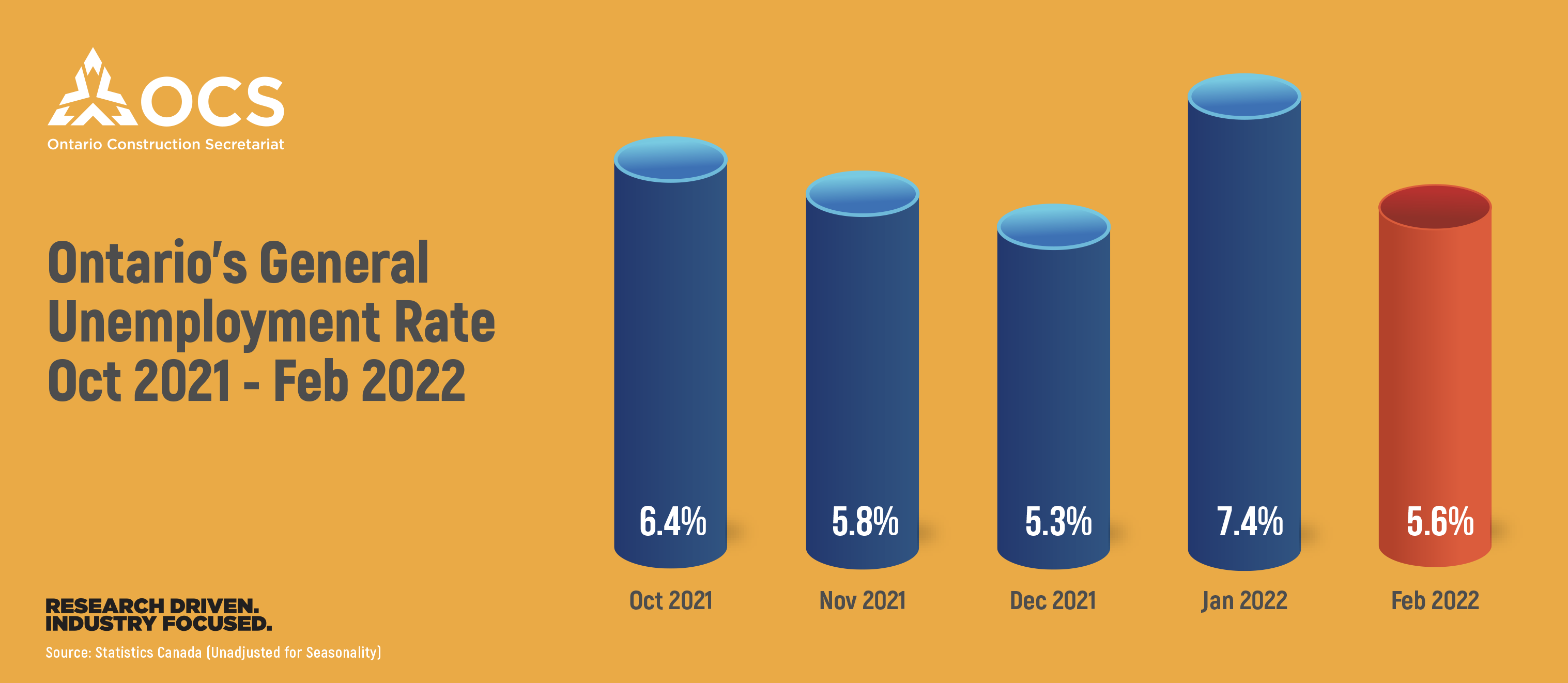 New Investment in Building Construction data was released earlier this week by Statistics Canada, showing a slight dip (-1.0%) in ICI investment in Ontario in January compared to December. The level of ICI investment in the province was relatively unchanged between October 2021 and January 2022, varying between $1.48 billion and $1.46 billion between these months.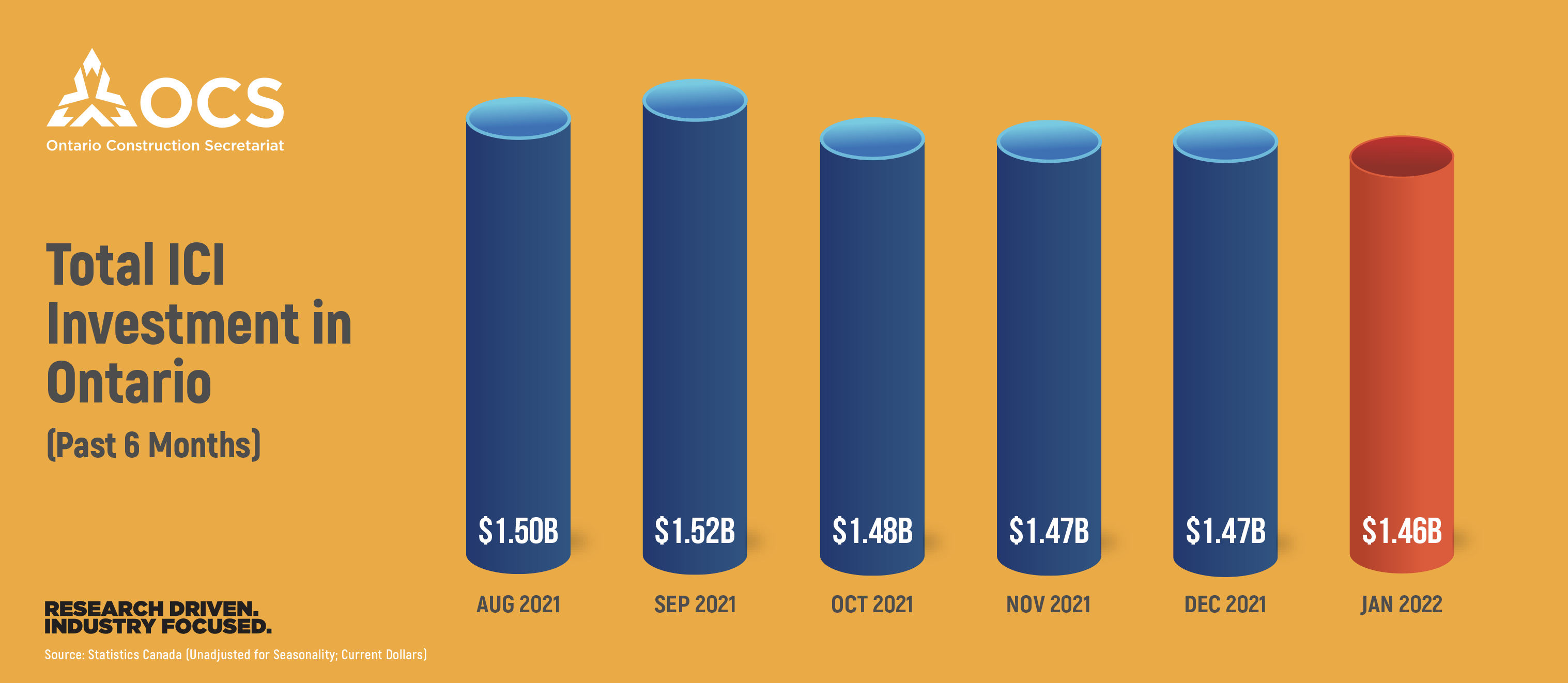 Looking at year-over-year data, ICI investment in Ontario in January 2022 was down by just over 5% compared to January 2021. Commercial investment in Ontario was down by 7.4% year-over-year in January, while industrial investment fell by 6.6%. Institutional investment in the province was up by 2.9% year-over-year in January.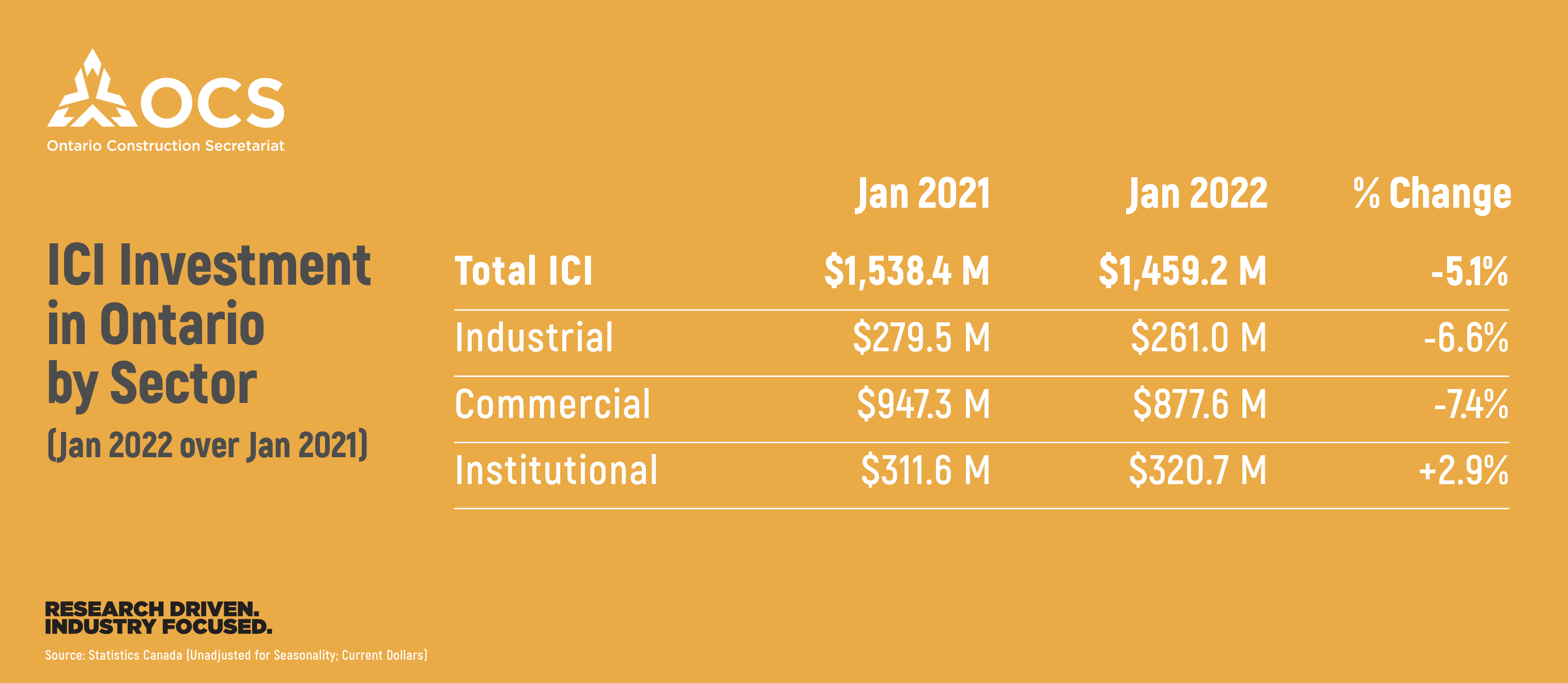 _____________________________
FOR MORE INFORMATION, CONTACT:
Katherine Jacobs
Director of Research
Ontario Construction Secretariat (OCS)
180 Attwell Drive, Suite 360, Toronto, ON M9W 6A9
P 416.620.5210 ext. 222
F 416.620.5310
kjacobs@iciconstruction.com