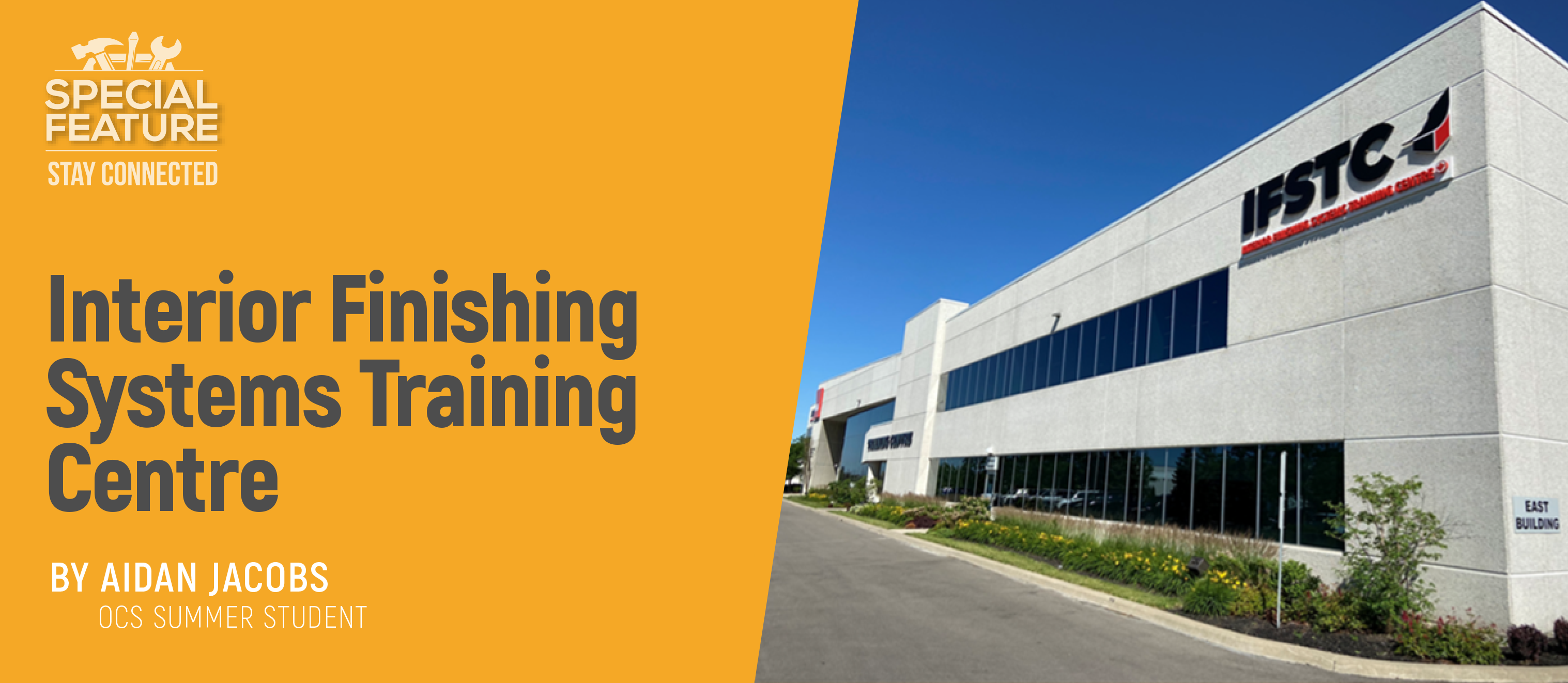 "Each year, over 200 apprentices complete various phases of the in-class portion of their apprenticeship"
The Ontario Construction Secretariat (OCS) team recently had the privilege of touring the Interior Finishing Systems Training Centre (IFSTC). The tour, led by Industry Apprentice Liaison, Tom Smith, showcased nearly the entire 100,000+ square foot complex. The OCS team was blown away by the sheer size of the facility, as well as its cleanliness given the nature of the trades that are trained within the building. IFSTC offers four different apprenticeship programs: Drywall Finishing and Plastering, Drywall Acoustic and Lathing, Exterior Insulating and Finishing Systems Mechanic, and Hazardous Materials Worker. It was very interesting for us to see how several different trades are trained within the same facility, this made for quite the fun and informative tour.
During the tour, we were able to speak with Marcelo Gatto and Peter Popik, who are the Drywall Finishing instructors at the facility. Unfortunately, the apprentices were in the process of cleaning up at the end of the day when we visited, so we were unable to see them in action. Marcelo and Peter did a great job at explaining what it is that the apprentices learn in the facility and what they will do on the job site. Drywall Finishers and Plasterers prepare sections of drywall for painters, during their training they learn different techniques and safety lessons to prepare them for the job. At this point of the tour the OCS staff also had the pleasure of being introduced to one of the female apprentices learning Drywall Finishing at the facility. A strong feeling of camaraderie could be felt in the room, and everyone seemed happy to be a part of a supportive learning environment.
Drywall Acoustic and Lathing is the other major apprenticeship program that is offered at IFSTC. Gabriel Perugini, one of the training instructors for Drywall Acoustic and Lathing, has been in the trade his whole working life. Gabriel explained to the OCS staff that Drywall Acoustic apprentices are similar to carpenters except they do their work with heavy and light gauge studs instead of wood. Apprentices are taught how to construct and install metal door frames, window frames, and ceilings.
Not only do apprentices learn the ins and outs of their trade but IFSTC also teaches computer training including financial literacy and AutoCad. These courses serve the purpose of teaching young apprentices how to budget and manage the money that they make during and after their apprenticeship, as well as how to read and make drawings for projects.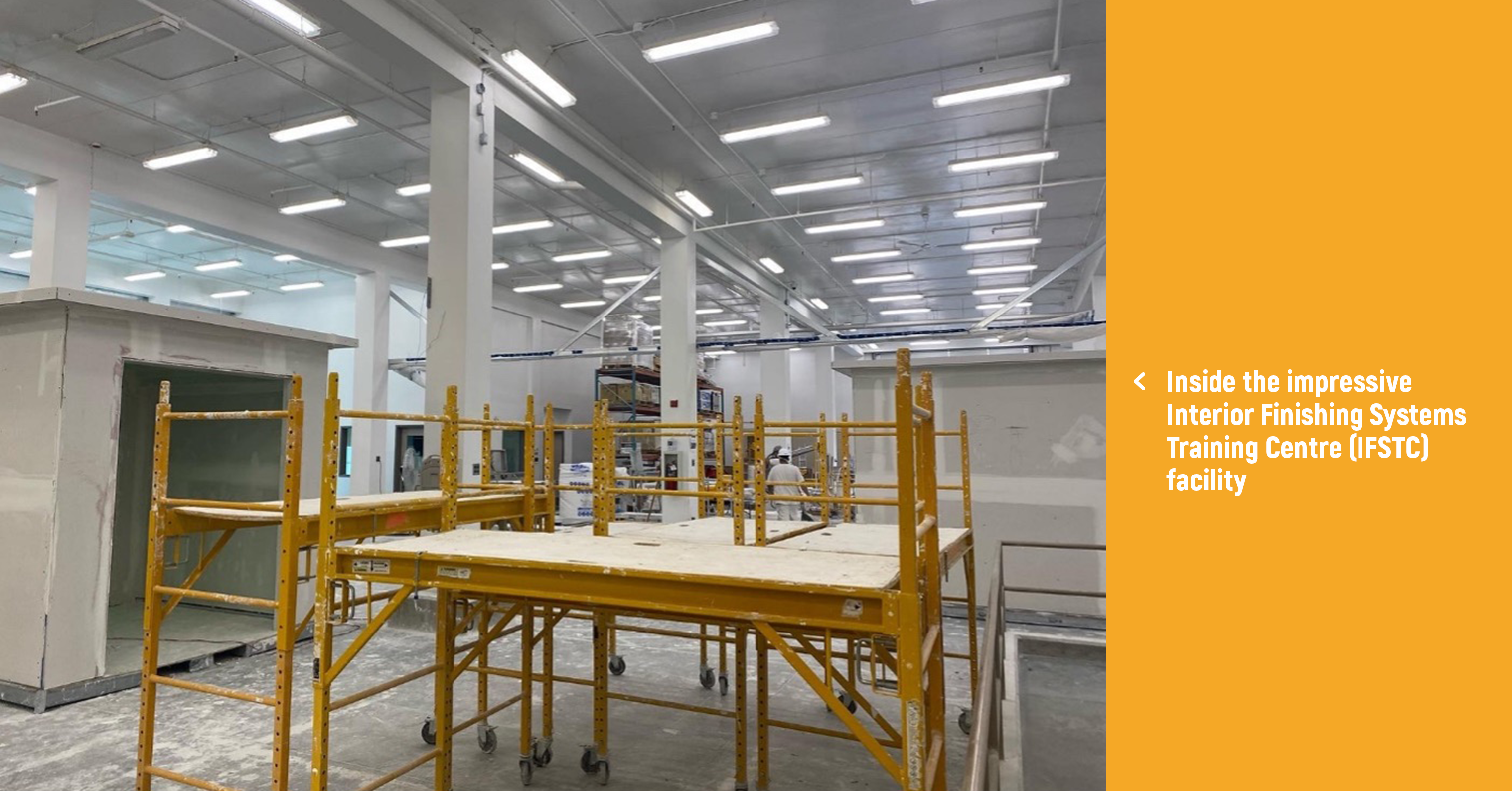 The training that apprentices go through at IFSTC is extensive and of the highest quality, Drywall Finishing and Drywall Acoustic apprenticeship programs offered at IFSTC are both Red Seal approved. Both Finishing and Acoustic apprentices go through 5,400 hours of hands-on training, which include 12 weeks of in-school sessions for the Finishing apprenticeship and 16 weeks of in-school sessions (two separate 8-week sessions) for the Acoustic apprenticeship. The Finishing and Acoustic trades are somewhat unique in that Drywall Acoustic apprentices work on jobsites for the first few months of their apprenticeships, then are invited to attend an in-school session, followed by going back to work with more skills and responsibility. Due to the reliable reputation of the training received at IFSTC, nearly 100% of graduates are able to find jobs upon completion of their in-school sessions right away. The two apprenticeships can each take 3-4 years to complete, although this is within a similar timeframe of a university degree, apprentices have the unique ability to earn while they learn. Wages for Drywall Finishing and Drywall Acoustics apprentices begin around $24.00/per hour, over the course of the apprenticeship the rate rises to an eventual $46.00/per hour upon completion.
Enrollment into an apprenticeship is also relatively inexpensive. Registering in any apprenticeship program at IFSTC requires a course fee, this fee varies depending on the course length ranging from $250 – $900. The course fee is 90% refunded to the apprentice after a certain amount of training hours and level of in-school training have been completed. In speaking with Instructor Gabriel Perugini, it was also revealed that although apprentices are responsible for purchasing their own tools, the trades trained at IFSTC do not require a great deal in the way of equipment and costs remain low.
The apprenticeships offered at IFSTC, as well as those across the province offered by various joint union-employer training centres, provide an extremely rewarding and viable career option to people from all walks of life. Registration fees are inexpensive, considering that apprentices make enough money to cover them almost immediately. There are also several government programs which provide apprentices with financial grants to help them as they complete their schooling. To enroll in apprenticeship programs at IFSTC, a minimum academic requirement of the completion of Grade 10 including grade 10 Math and English is required, however for Exterior Insulating Finishing Systems Mechanic programs requirement is Grade 12 completion.  Everyone we spoke to at IFSTC reinforced the fact that success in completing any of the apprenticeships offered at the facility lies in showing up and having a good attitude. Everything a drywall acoustic mechanic, drywall finisher, exterior insulator, or hazmat worker needs to do can be learnt with practice. With good training and a strong work ethic, anyone can find success in any of the unionized trades.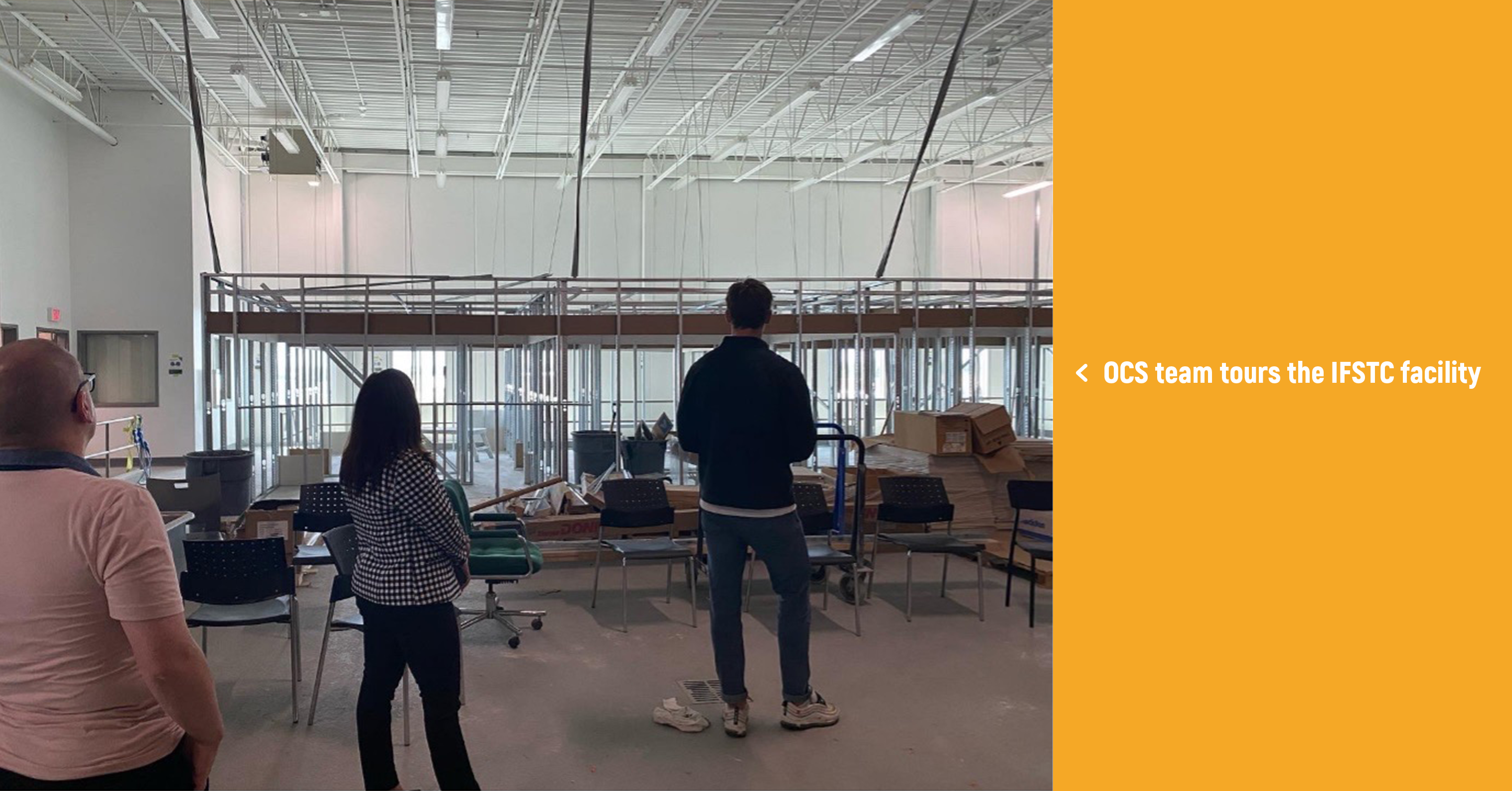 A special thank you to everyone at IFSTC for taking the time to organize a tour and tell us more about what they do. For those interested in learning more about the Interior Finishing Systems Training Centre please follow the link to their website below.