---
September 22, 2022
ICI investment in building construction grew modestly from April-July, with the largest gains appearing in the industrial sector. Month-over-month growth slowed down between June and July across all sectors. Year-over-year growth was also modest, except for in the industrial sector, which saw substantial gains. Year-to-date investment was up across all sectors, with the industrial sector experiencing the largest percentage increase. 

INVESTMENT APRIL-JULY
Monthly Change
Total investment increased modestly between June-July, from $2.08-2.14 billion (3.1%). In the commercial sector, investment was relatively stable from April-July, fluctuating around $1.19 billion. Industrial investment was slightly more variable month-to-month, with a 2.7% increase from April-May, 10% increase from May-June ($408.6-449.6 million), and 5.3% increase from June-July. Institutional investment experienced some swings during the past quarter, with a mild contraction (-1.2%) from April-May, 8.8% increase from May-June ($409.7-445.9 million), and 4.5% increase from June-July. One noticeable pattern across all sectors was the monthly increase from June-July was about half as large as that between May-June.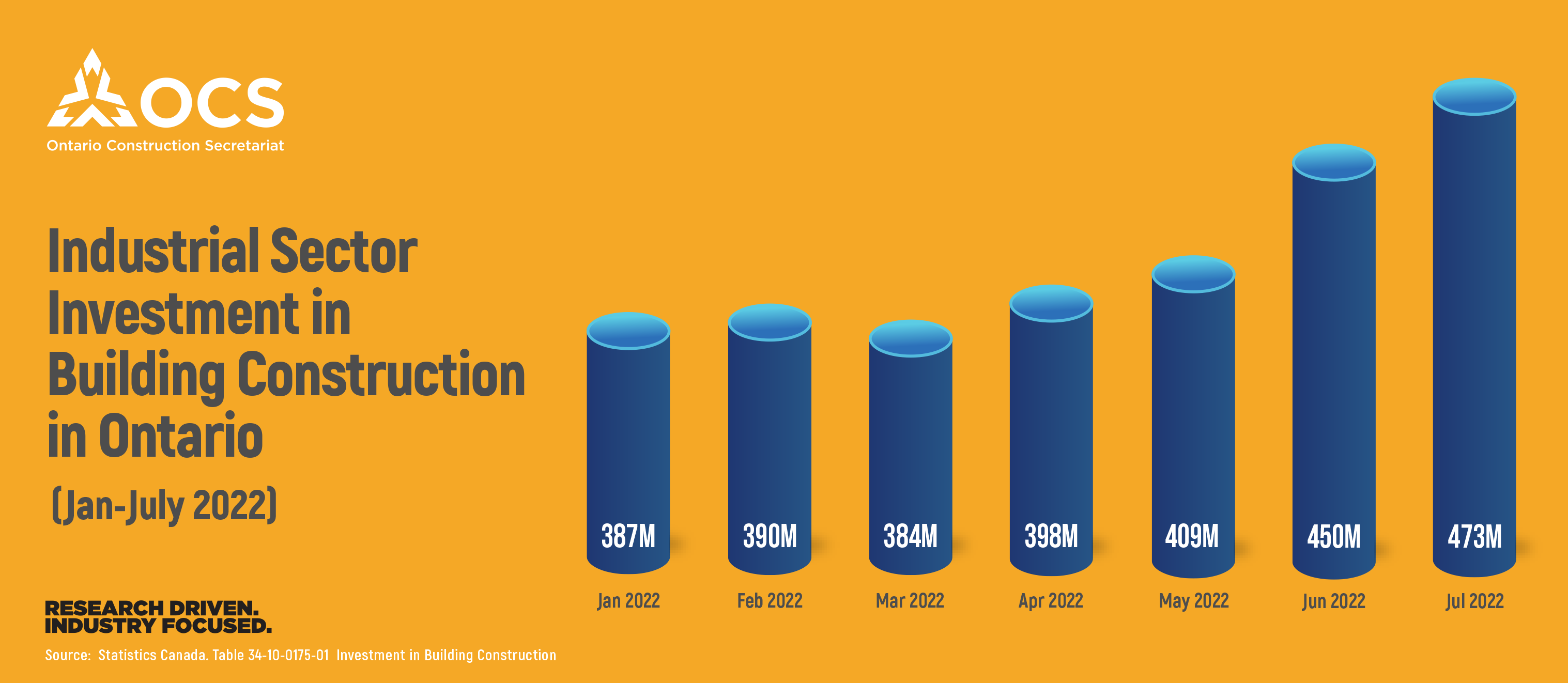 Yearly Change
On a year-over-year basis, investment was higher across all sectors for all months April-July. The most significant increase was in the industrial sector. Industrial investment increased 25.6% from June 2021-June 2022, representing an increased of over $90 million ($358.1-449.6 million). From July 2021-July 2022, industrial investment was 27.3% higher, representing a change of over $100 million ($371.9-473.3 million). Commercial investment increased modestly, with the largest increase being 6.5% from July 2021-July 2022 ($1.13-1.21 million).
Year-to-Date
Year-to-Date (YTD) investment in building construction was up across all sectors, with overall ICI investment increase of 7.6%, representing about $1.01 billion ($13.27-14.28 billion). Commercial investment was up 3.9% (about $320 million), institutional investment was up 9.8% ($270 million), and industrial investment was up 17.3% ($430 million).
Overall investment grew month-to-month, year-to-year, and year-to-date compared to the same time last year. Across all metrics, the industrial sector saw the largest increase.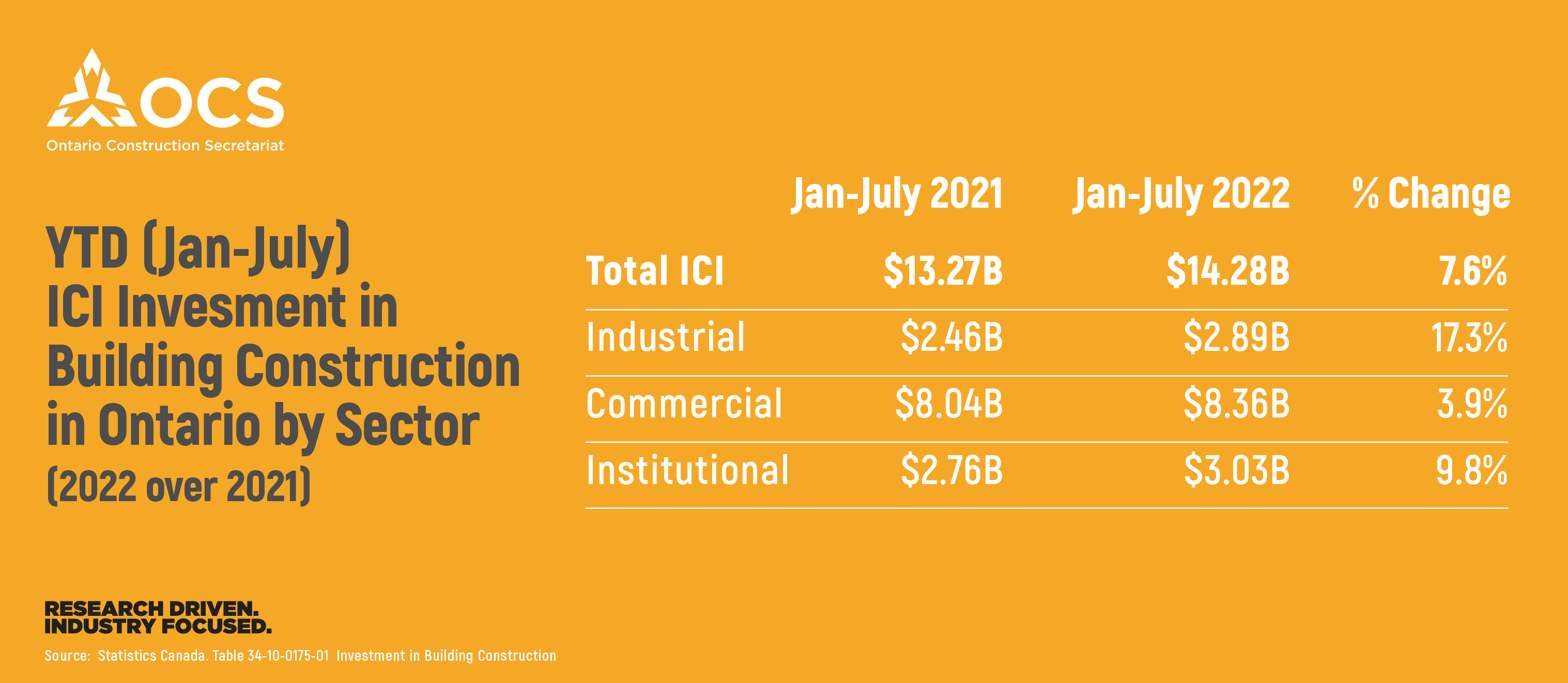 _____________________________
FOR MORE INFORMATION, CONTACT:
Katherine Jacobs
Director of Research
Ontario Construction Secretariat (OCS)
180 Attwell Drive, Suite 360, Toronto, ON M9W 6A9
P 416.620.5210 ext. 222
F 416.620.5310
kjacobs@iciconstruction.com