---
March 13, 2023
Summary: Employment and labour force increased slightly from January. The unemployment rate climbed slightly higher as well. Total ICI building permit value rose a modest 10%, led by gains in the industrial sector. Year-over-year changes painted a different picture, with the commercial sector posting a substantial increase.
Labour
Employment grew from 564.7 thousand to 567.1 thousand. The labour force also increased slightly from 599.1 thousand to 602.4 thousand. These figures are higher than they were for February of last year but still well below what was seen in the second half of 2022. The unemployment rate increased slightly, from 5.7% to 5.9%, which is equivalent to the unemployment rate from February 2022. These trends are likely seasonal since there is usually higher construction unemployment in the winter months.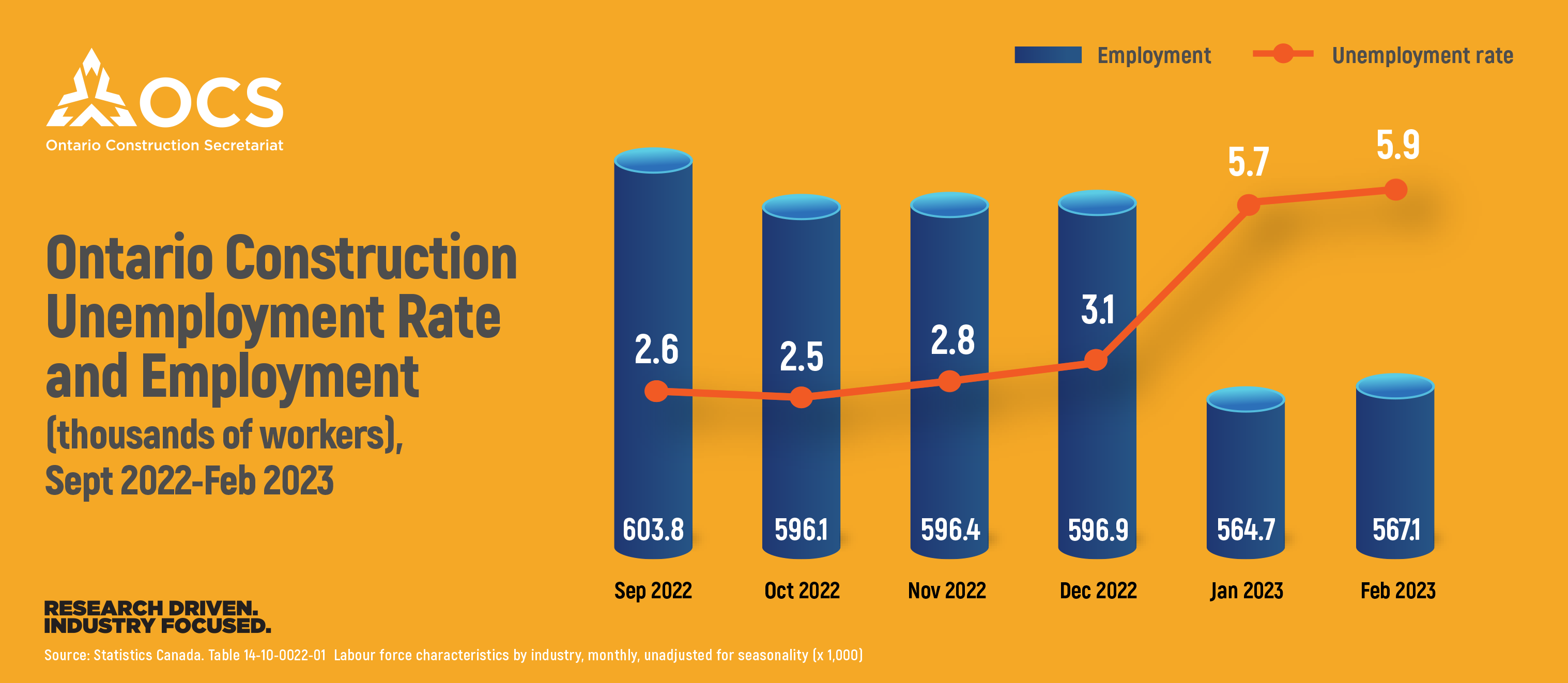 Permits
Total ICI permit value increased by a modest 10.1% ($1.22-$1.34 billion); commercial permit value increased by 10.6% ($698.9-$772.6 million), industrial permit value increased by 40.2% ($224.4-$314.5 million), and institutional permit value decreased by 13.6% ($295.6-$255.3 million). Year-over-year, total ICI permit value grew 9.3% ($1.23 – $1.34 billion). This was led by a 72.9% increase in the commercial sector ($446.8 – $772.6 million).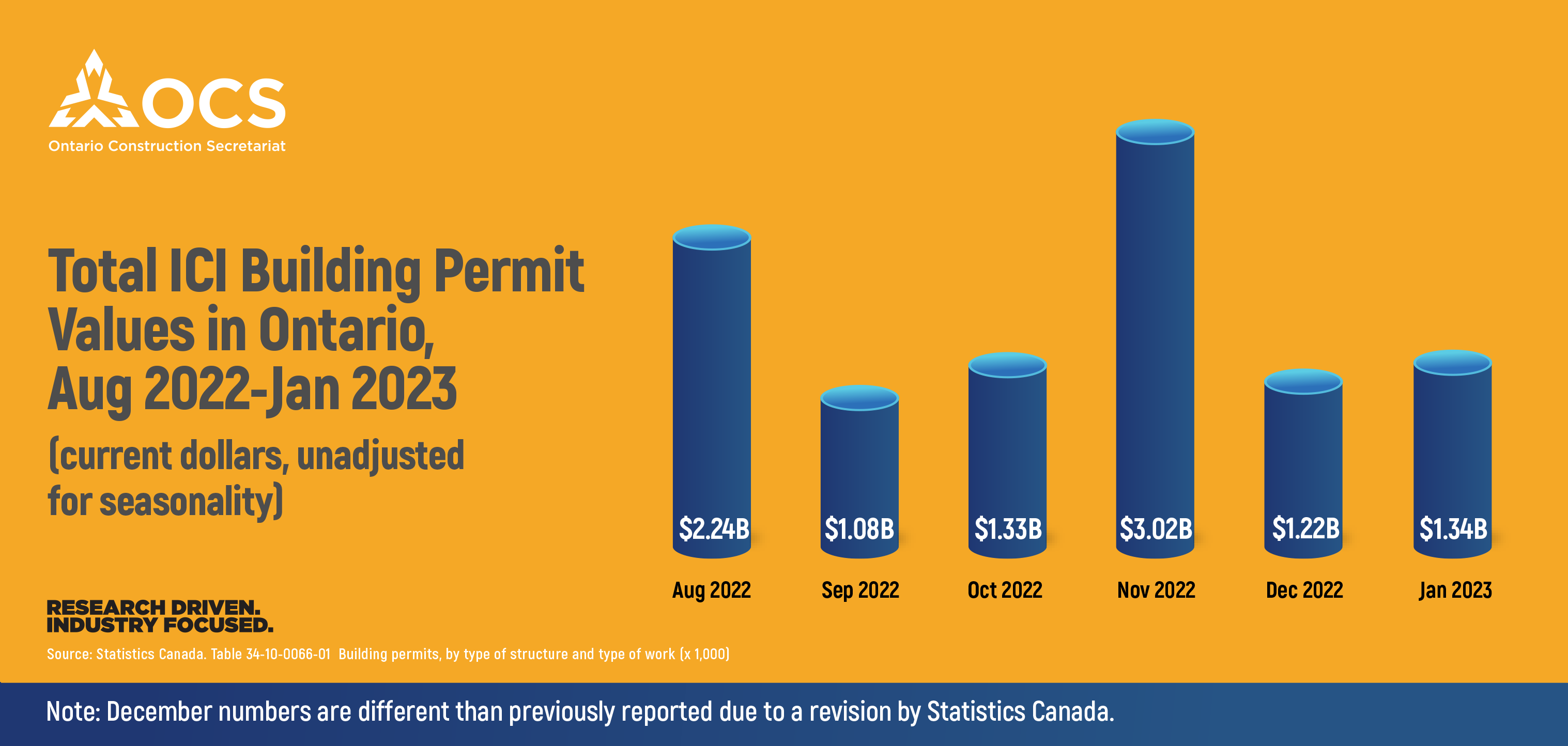 _____________________________
FOR MORE INFORMATION, CONTACT:
Ali Ahmad
Research Analyst
Ontario Construction Secretariat (OCS)
180 Attwell Drive, Suite 360, Toronto, ON M9W 6A9
P 416.620.5210 ext. 222
aahmad@iciconstruction.com