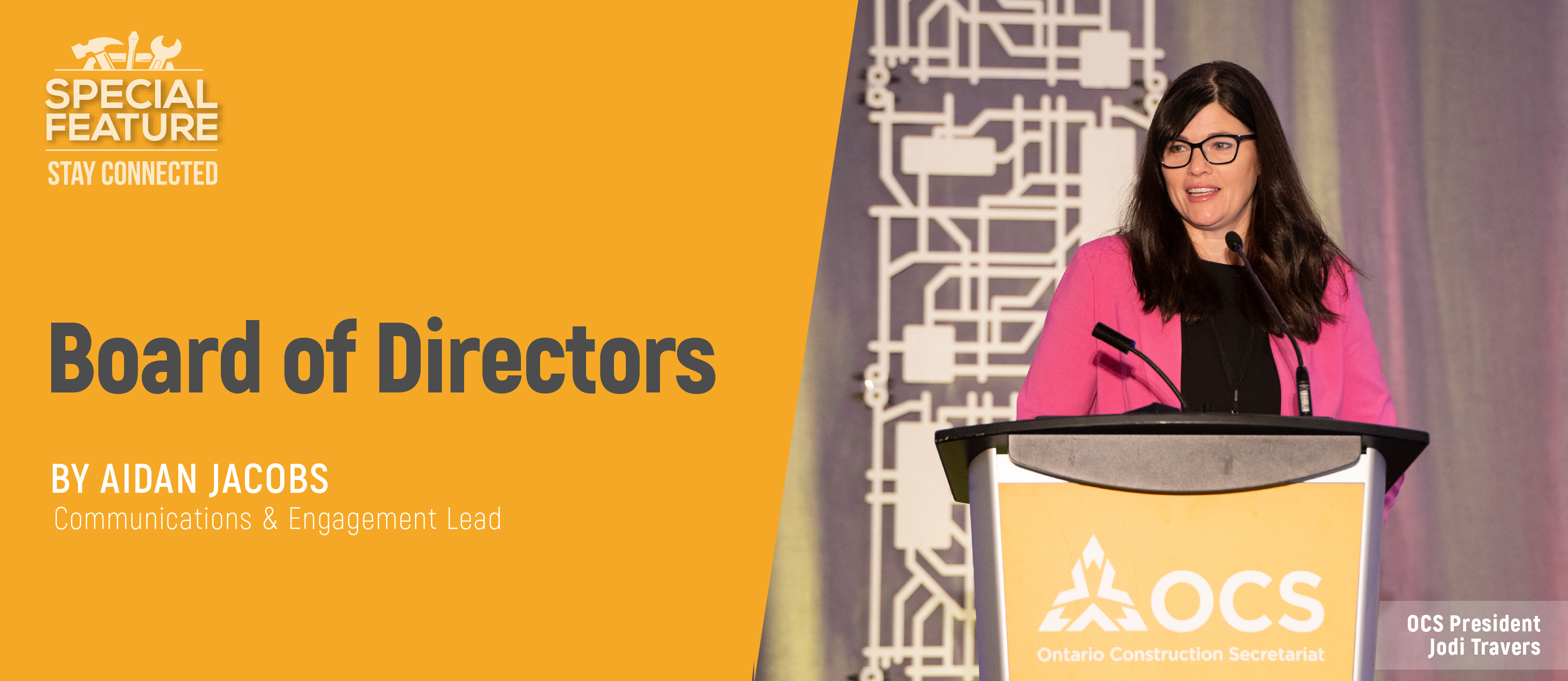 The Ontario Construction Secretariat has welcomed six new members to its Board of Directors this year. Complimenting the Management appointments, we welcome Jeff Spitzig from the Mechanical Contractors Association Ontario (MCAO) and Patricia Penney-Rouzes from the Association of Millwrighting Contractors of Ontario. Adding to the Labour side is Paul Daly from Carpenters Local 27 along with the re-appointment of Cosmo Mannella. Lastly, as Government representatives, we also welcome Alan Findlay from Infrastructure Ontario, Brian Barron and Sandra Shime from the Ministry of Labour, Immigration, Training and Skills Development.
Along with welcoming these new members it is our pleasure to announce that Jodi Travers has been appointed as the new President of the OCS Board of Directors and Executive Committee. Ms. Travers has extensive knowledge of human relations with over 20 years of experience. Passionate about labour relations she has spent much of her career working to provide leadership, advice and guidance to industry leaders. Presently she works as the Labour Relations Manager at the Electrical Contractors Association of Ontario and was appointed to the OCS Board in 2019.
At the OCS we would also like to express our profound respect and gratitude towards Steve Coleman (Mechanical Contractors Association of Ontario), Tim Fenton (Ontario Sheet Metal Workers' & Roofers' Conference) and David St. Louis (Terrazzo Tile and Marble Guild of Ontario) for their years of service on the OCS Board of Directors.