---
May 18, 2023
Summary: Total ICI building permit value were up 80% compared to February and up about 86% compared to March of last year. The commercial sector experienced the largest increase, reaching a record high (in current, unadjusted dollars). Year-to-date values were up around 50% for all sectors.
Monthly Changes
Total ICI permit value increased significantly with an 80.4% increase from February to March. This was led by the commercial sector, which grew 154.2% month over month to reach the highest value on record in current, unadjusted dollars ($539 million – $1.37 billion). Industrial permit value rose modestly in comparison at 31.5% ($607.1 – $798.6 million). Similarly, the institutional sector experienced a 42% increase ($264.9 – $376.3 million).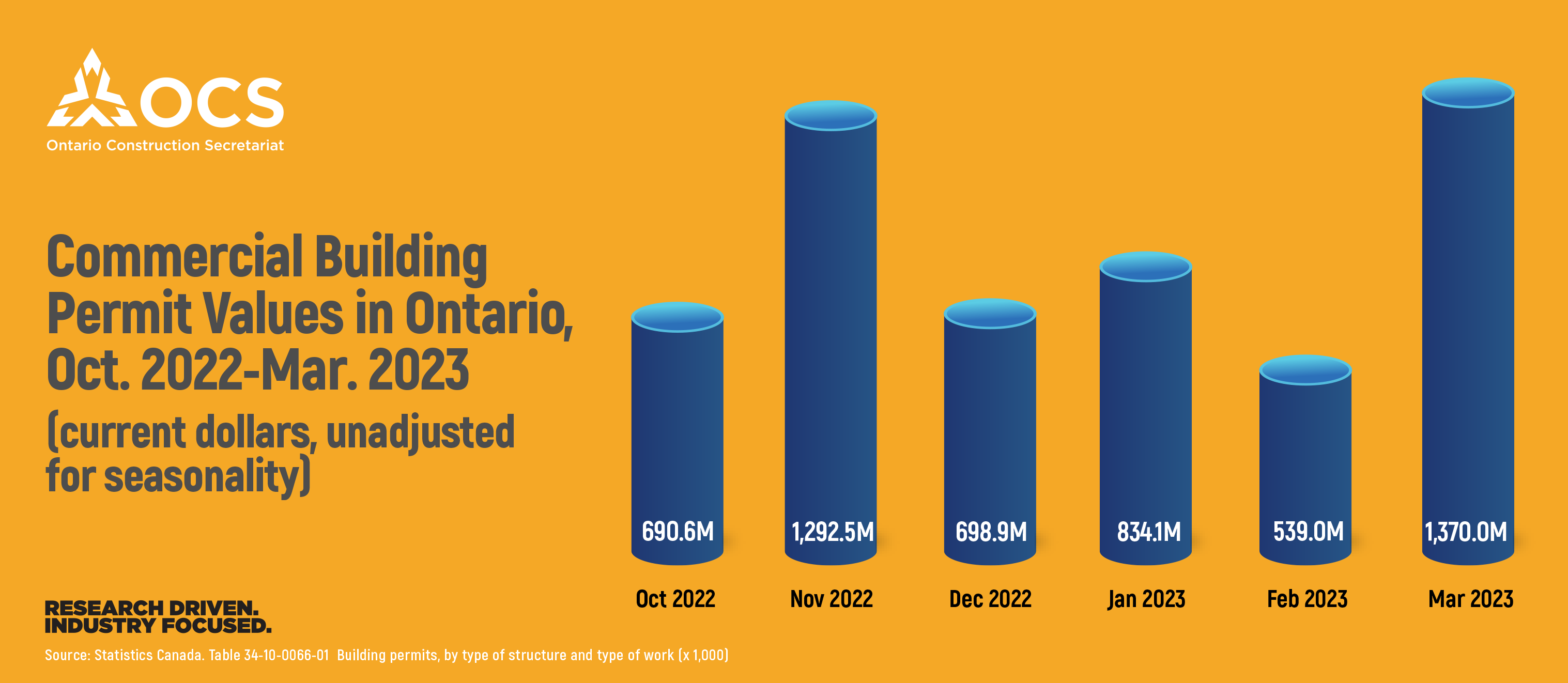 Yearly
Overall ICI building permit value was about 86% higher than March 2022 ($1.37 – $2.54 billion). Changes across sectors were in the same ballpark, with the exception of the institutional sector, which increased 101% ($187.1 – $376.1 million).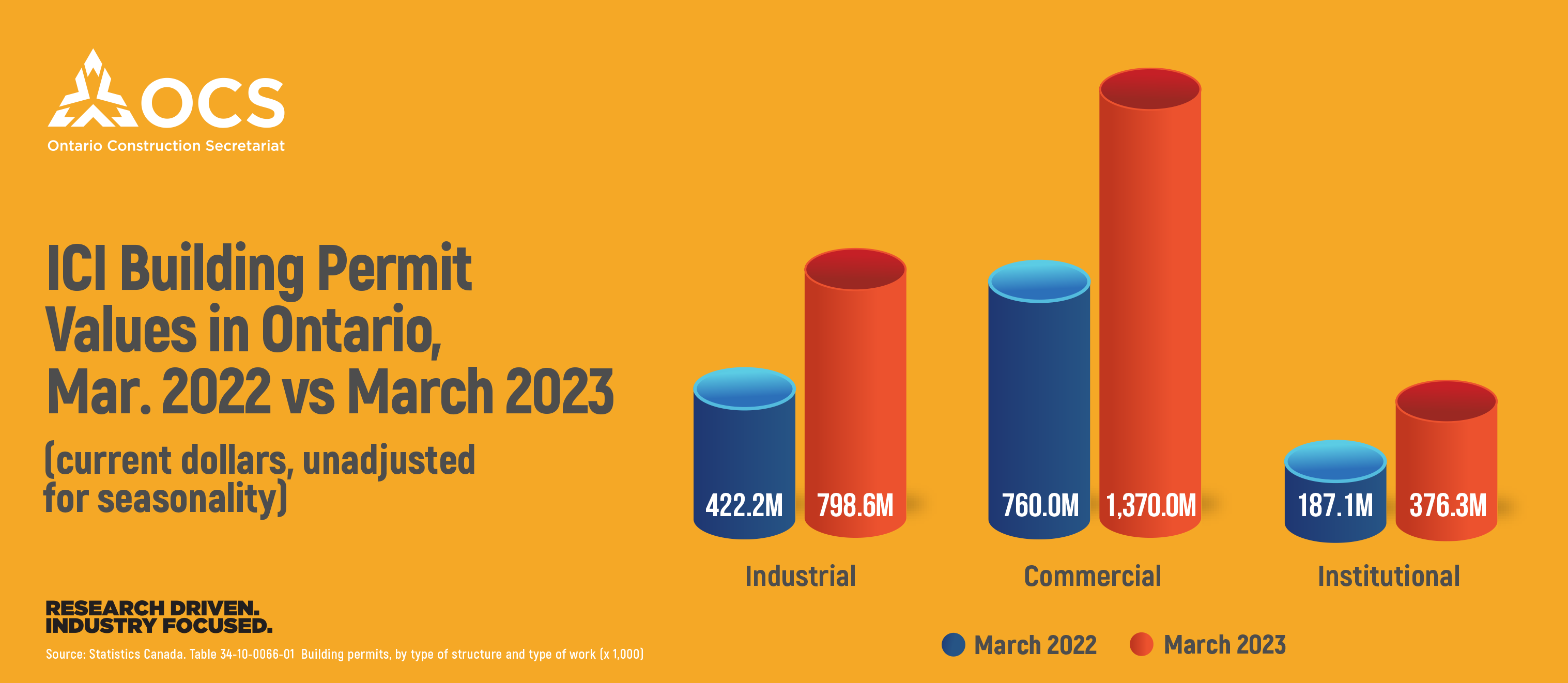 Year-to-Date
All sectors were up around 50% compared to the same time last year, with the industrial sector leading the way. The year-to-date values ending in March also represent the Q1 2022 and Q1 2023 values, and consequently these changes also represent year-over-year Q1 changes.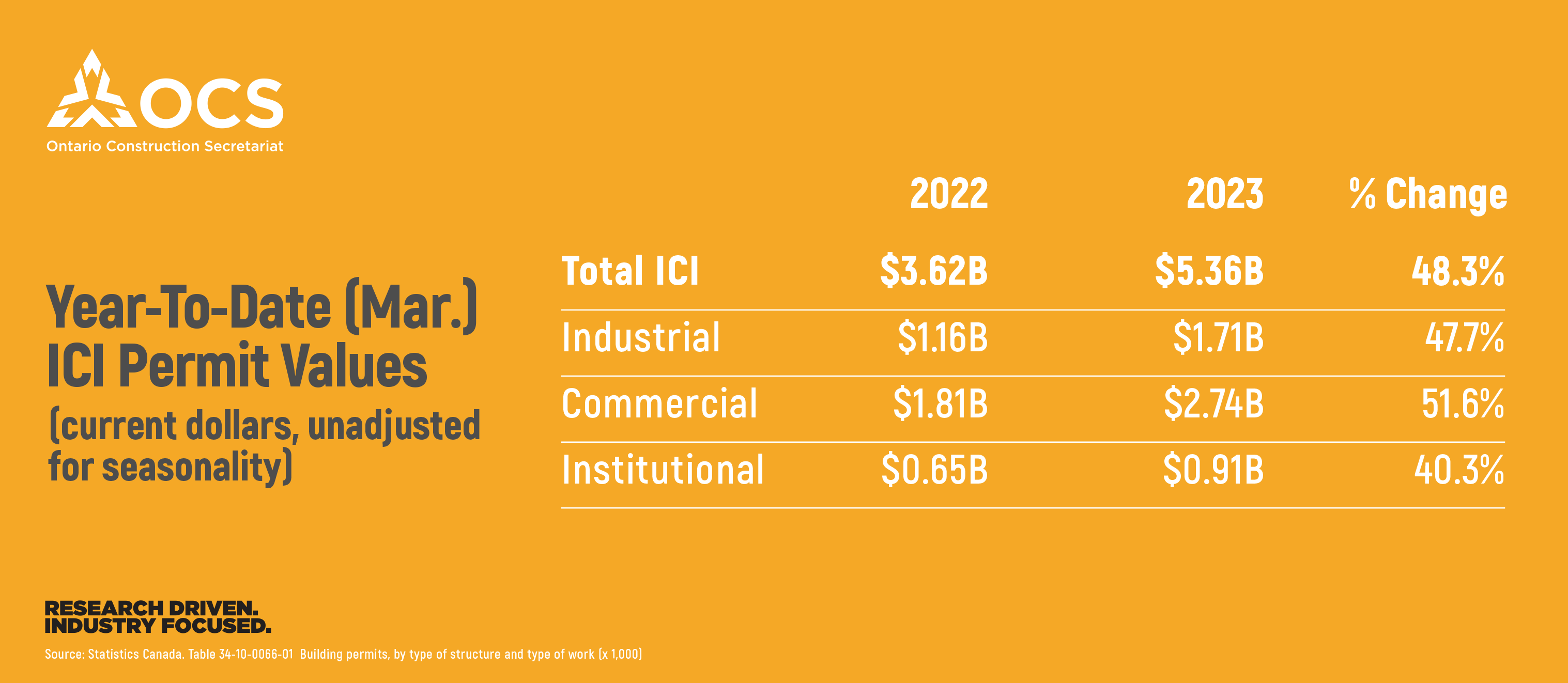 _____________________________
FOR MORE INFORMATION, CONTACT:
Ali Ahmad
Research Analyst
Ontario Construction Secretariat (OCS)
180 Attwell Drive, Suite 360, Toronto, ON M9W 6A9
P 416.620.5210 ext. 222
aahmad@iciconstruction.com