---
September 20, 2023
Summary: Total ICI building construction investment was up 2% from June to July. The percentage change was the largest for the institutional sector at 3.6%, while the industrial and commercial sectors grew at 1.4% and 2% respectively.
Monthly Changes
Total ICI investment in building construction increased by 2% from June to July ($2.49 – $2.54 billion). Commercial building investment increased 1.4% ($1.39 – $1.41 billion), industrial investment grew 2% ($587.7 – $599.4 million), and institutional investment rose 3.6% ($514.8 – $533.1 million). Consistent with the last several months, commercial and industrial building investment continued to inch past previous record highs when measured in current dollars (unadjusted for seasonality).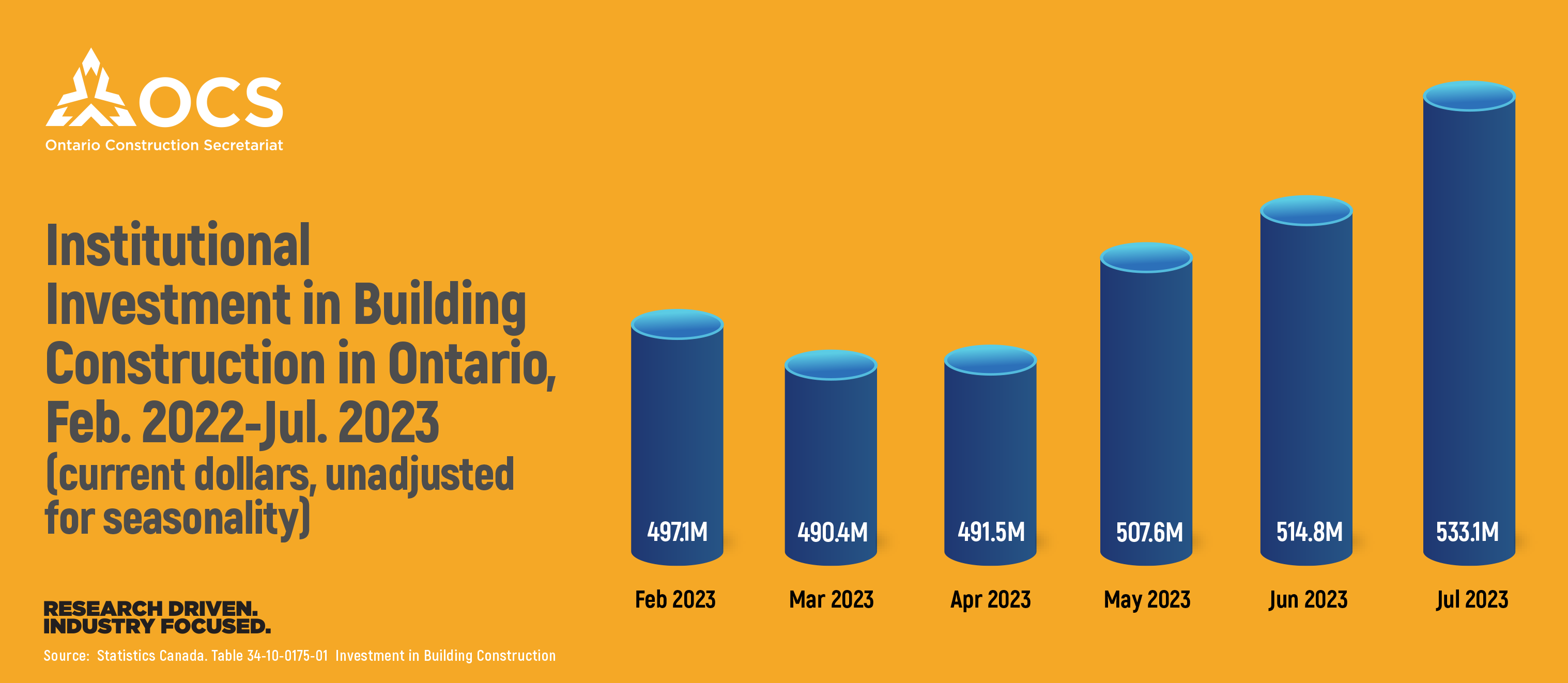 Year-to-Date
Total investment in ICI building construction was up 14.2% compared to the same time last year, with the industrial sector once again experiencing the largest percentage change (35.1%).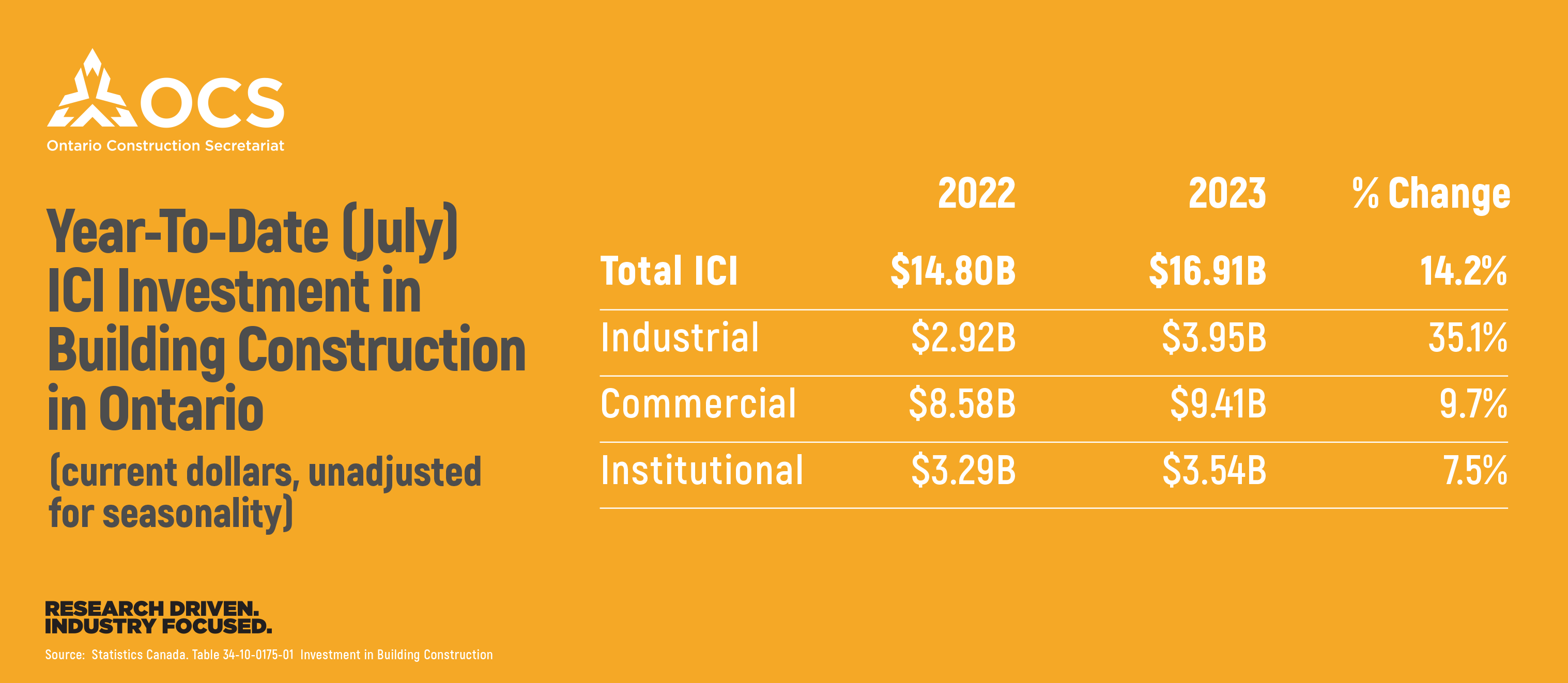 Inflation Adjusted Investment Values
When accounting for today's high inflation, neither commercial nor industrial investment reached record levels. In constant 2012 dollars, July 2023 commercial building investment was $852.1 million. This is the highest since January 2022 ($867.7 million), but well below the record high of about $1.1 billion from August 2020. Industrial building construction investment in July ($337.5 million) was the highest since December 2019 ($336.9 million) but was shy of the record high of $349.5 million from August 2018.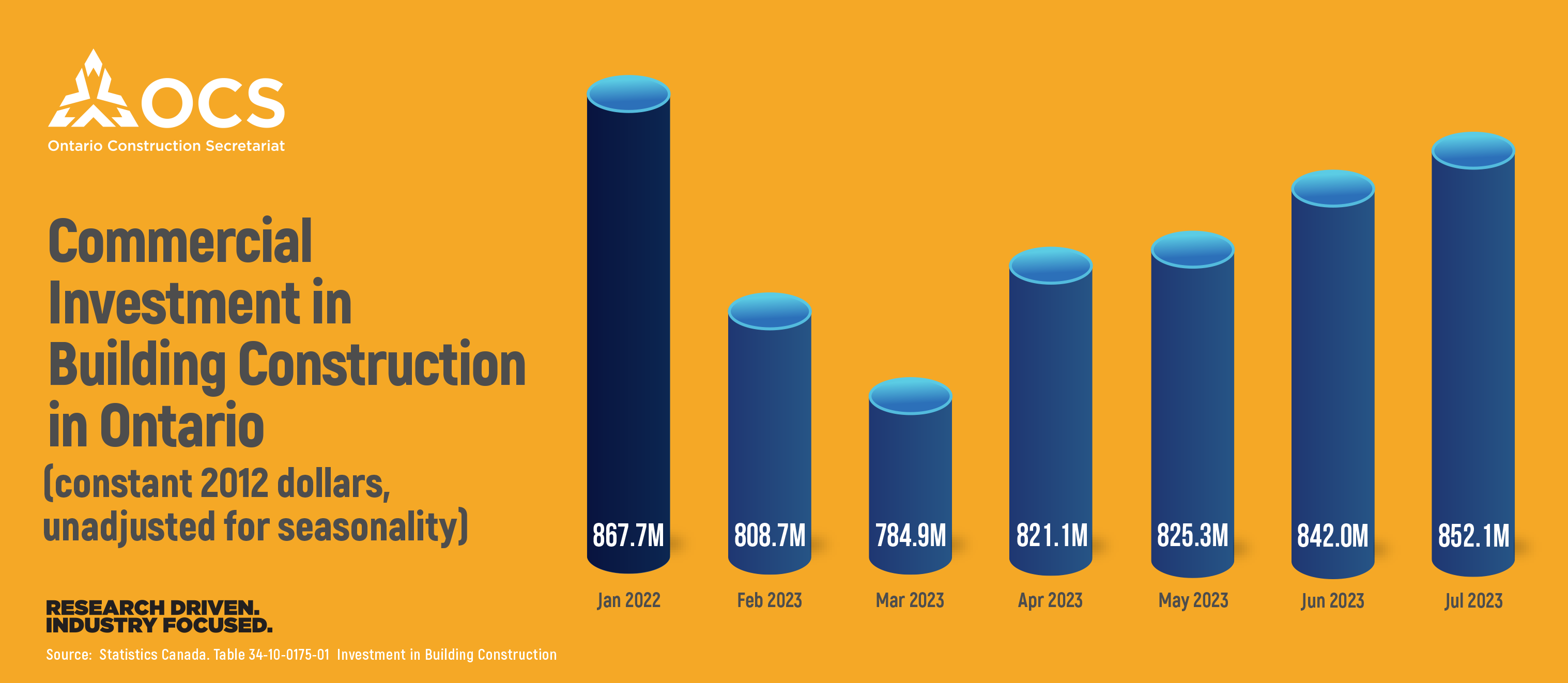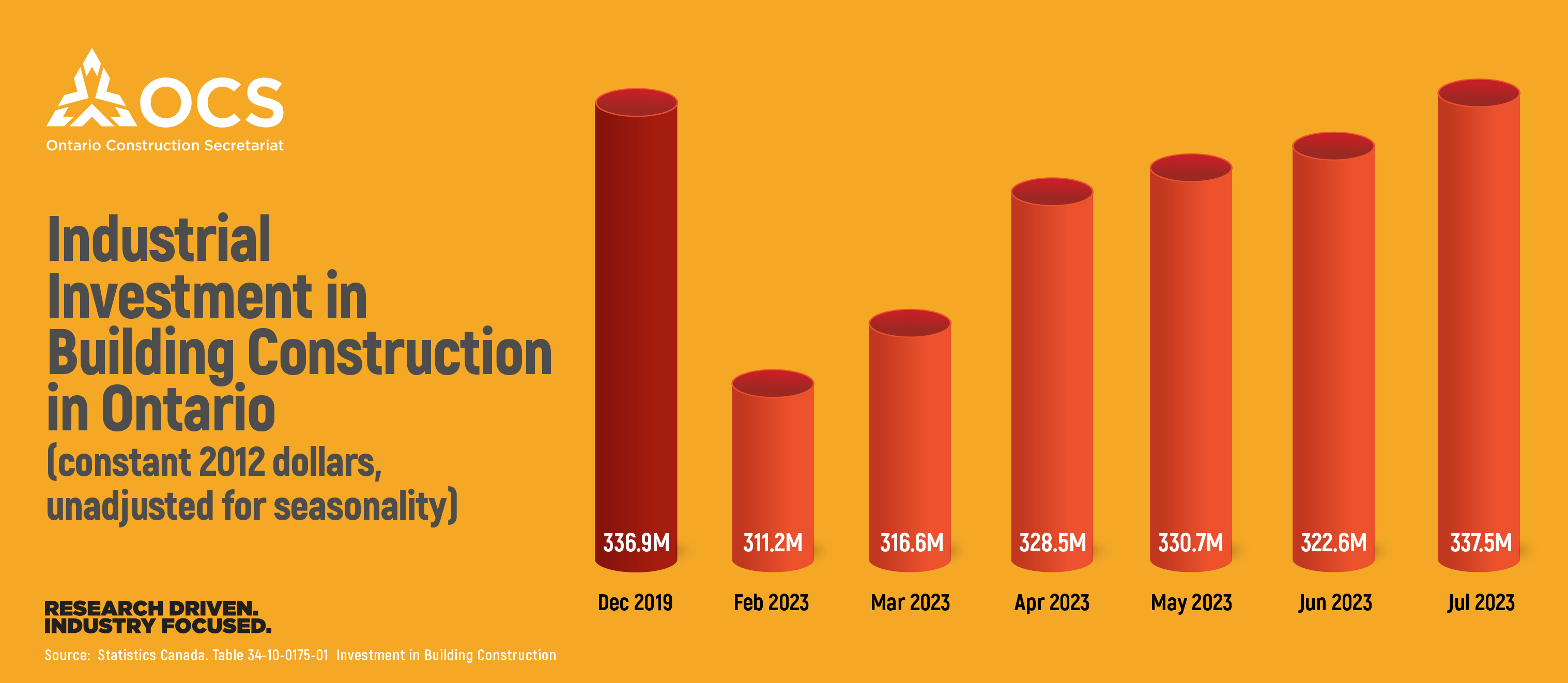 _____________________________
FOR MORE INFORMATION, CONTACT:
Ali Ahmad
Research Analyst
Ontario Construction Secretariat (OCS)
180 Attwell Drive, Suite 360, Toronto, ON M9W 6A9
P 416.620.5210 ext. 222
aahmad@iciconstruction.com