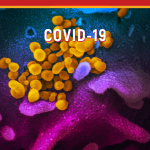 These are this week's top stories, regarding the construction industry in Ontario, that you need to know.
The Coronavirus Contractor Survey: Impacts and Actions was released as an independent study conducted by the Ontario Construction Secretariat.The survey provides insight on how the coronavirus pandemic has affected the industry. Worker safety tops list of concerns for contractors who are also facing significant stoppage of work and looming financial impacts.
The Ontario government is allowing certain businesses and workplaces to reopen as long as they comply with strict public health measures and operate safely during the COVID-19 outbreak. Those permitted to start up include seasonal businesses and some essential construction projects.
In addition to easing restrictions on retail, the government is also expanding essential construction to allow below-grade multi-unit residential construction projects like apartments and condominiums to begin and existing above-grade projects to continue. This will help clear the way for the housing and jobs our economy will need to support economic recovery from the impacts of the COVID-19 outbreak.
While public-private partnerships (P3s) have been impacted by the COVID-19 pandemic in the same way as other infrastructure builds, a lot of projects have been able to continue, and some, such as hospitals and schools, have even been accelerated.
"We are expanding essential construction to include demolition work related to essential construction projects and multi-unit residential projects, such as condos and apartments," Premier Doug Ford said in a statement. "For these buildings, below grade work will be permitted and existing above grade projects can continue, so we can keep adding more housing and creating more jobs on the path to economic recovery."
Construction and engineering firms say that social requirements introduced by the Liberal government on infrastructure projects — requirements to survey and report the number of female or First Nations workers on site, for example — have already added new administrative burdens for companies. Adding to those requirements has been Ottawa's demand that money flows into specific project types, whether they be green energy, public transit, affordable housing or social infrastructure.
 Workers talk about the challenge of keeping a physical distance with, Enzo Garritano, CEO of the Infrastructure Health and Safety Association, the group that sets industry safety guidelines in Ontario on CBC Ontario Today.
Allowing the reopening of site preparation, excavation, and servicing for residential developments will ensure more fulsome construction activity can resume across the province, which is necessary to provide housing for thousands of Ontarians, RESCON said in a press release.
Prime Minister Justin Trudeau said his government is weighing whether it should release a 2020 budget in light of the rapidly changing economic landscape because of the novel coronavirus pandemic. Several provinces are now easing some of the restrictions on economic activity this week and the federal government must decide when it can shift from emergency supports for workers and businesses and focus on the recovery phase of its pandemic response.
Larry Brokenshire retires after

54-year c

areer at Aecon
Please join us in congratulating Larry on his retirement! Larry has been a dedicated and respected employee of Aecon for 54 years and his collegial good spirit will undoubtedly be missed. He will always be remembers at the OCS as the Tripartite Award recipient in 2013, recognizing his dedication and leadership in the construction industry.
IBEW Local 115 was chartered on May 6, 1926. Since then they and their ECAO partners have continued to deliver world-class electrical services in Belleville, Brockville, Cornwall, and Kingston.
IBEW 586, Carpenters Union Local 93 and UA 71 purchased 60,000 surgical masks to donate to The Ottawa Hospital and Champlain Local Health Integration Network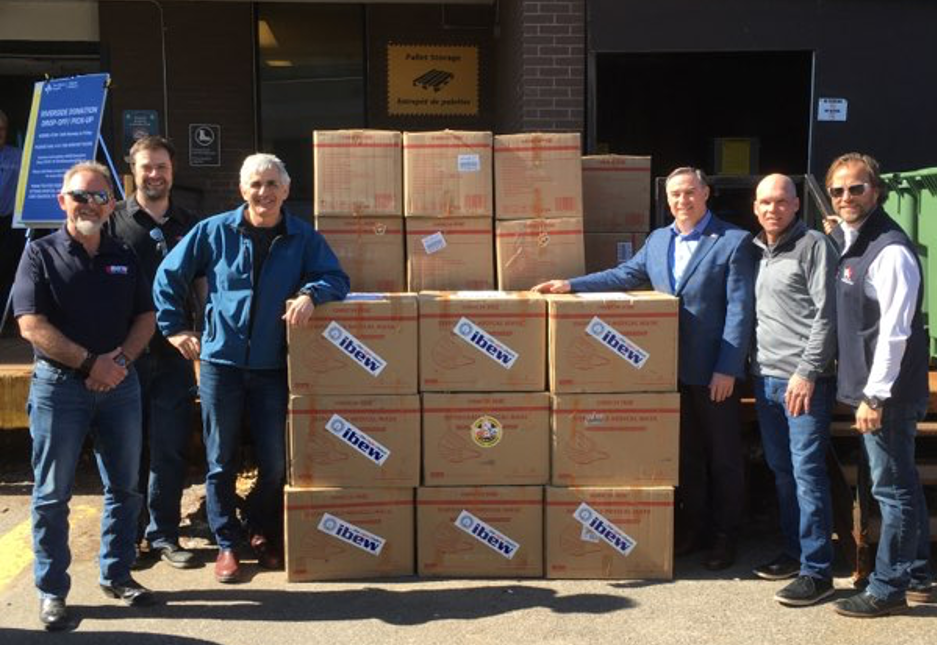 Additional Information Sources