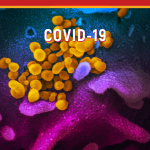 These are this week's top stories, regarding the construction industry in Ontario, that you need to know.
As the Ontario government carefully and gradually reopens the province, those taking public transit, returning to work or going out shopping are being urged to continue to adhere to public health advice as the best line of defence against COVID-19.
As work on construction projects picks up across the province, there is a new normal onsite where the health and safety of workers is more important than ever, say stakeholders, and diligence is key.
Scheduled to begin construction in early June, the project would have an immediate beneficial impact by creating jobs and stimulating the province's economy during the COVID-19 pandemic, stated a May 12 release.
Two dozen municipalities will share $30 million for roads and bridge construction. The 2020-21 Ontario Connecting Links program will support 24 municipalities across the province to help them build, repair or replace municipal roads and bridges that connect two ends of a provincial highway through a community or to a border crossing.
About one in three workers in Ontario has been affected by the economic shutdown caused by the COVID-19 pandemic, the province's fiscal watchdog said Friday, warning that the impacts will be more profound the longer business closures continue.
Respondents to the first quarter 2020 Canada Construction and Infrastructure Survey from the Royal Institute of Chartered Surveyors (RICS) are reflecting the impact of the spread of the pandemic, as fears about implications for economic activity have deepened.
Construction association offices have reopened as provincial stay-at-home regulations have eased – but it is hardly business as usual.
A new survey of construction professionals around the world paints a picture of a global industry hit hard by coronavirus. Nearly 70% of respondents said a quarter or more of their organisation's projected revenue this year had been jeopardised. Twenty percent said more than half of planned projects had been delayed or cancelled. Nearly 40% said staff were being asked to take pay cuts, while lay-offs were occurring among employers of nearly a quarter of respondents.
The governments of Canada and Ontario announced the widening of Highway 401 from six to ten lanes in the Cambridge area. This major highway expansion will relieve congestion, shorten commute times and ensure the safe and reliable movement of essential goods along Canada's busiest highway and critical trade corridor.
With 28,000 food hampers arriving in Hamilton to be distributed by Hamilton Food Share, and the Emergency Food Networks, EllisDon's modular facility in Stoney Creek is providing approximately 10,000 sq.-ft. of free storage space to act as an overflow capacity centre to help with the supply.
SMART Locals across North America produced and donated over 16.5 million pliable aluminum nose pieces
Congratulations to all of the SMART Locals across North America who have produced and donated over 16.5 million pliable aluminum nose pieces to the volunteer "sew" army. These insertable aluminum nose strips have been sewn into over 16 million face masks across North America, with more than 50,000 nose pieces supplied to volunteer organizations in Eastern Ontario's 613 code area alone. Eastern Ontario sew volunteers in turn used them to make and generously donate over 50,000 face masks.
Originally expected to be a total donation of about 300,000 nose pieces, requests have grown to more than 24,000 orders across North America enabling these volunteers sew organizations and individuals to add structure, strength and efficacy to their proudly donated and professional grade face masks. This growing sew army and SMART volunteers like Stuart Simpson, Director of Training for Local 47 Sheet Metal Workers and Roofers need to be recognized and congratulated for their more than 16 million face mask units to date.
Additional Information Sources