August 11, 2020
Recent data from Statistics Canada has shown that while employment conditions in Ontario continue to improve, permit value issuance has once again dropped off.
Ontario's Construction Employment Continues Slow Climb, Unemployment Rate Falls Again
Employment in Ontario's construction industry increased for the third consecutive month, adding another 13,400 jobs in July. The 515,000 jobs tallied in the industry is still 5% less than in July of last year, and about 9% less than the 2020 high in February.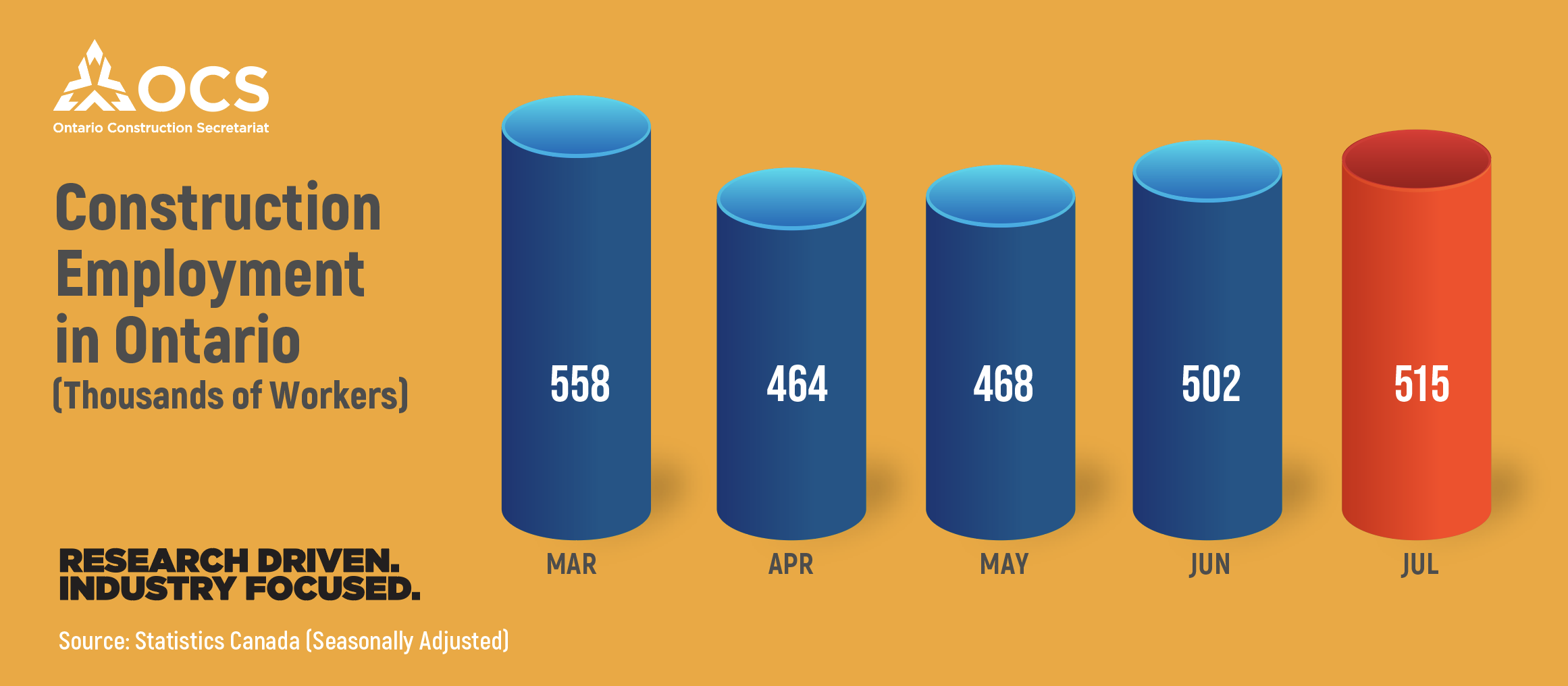 Ontario's unemployment rate fell for the second consecutive month, down to 11.3%. This matches the rate that was posted in April.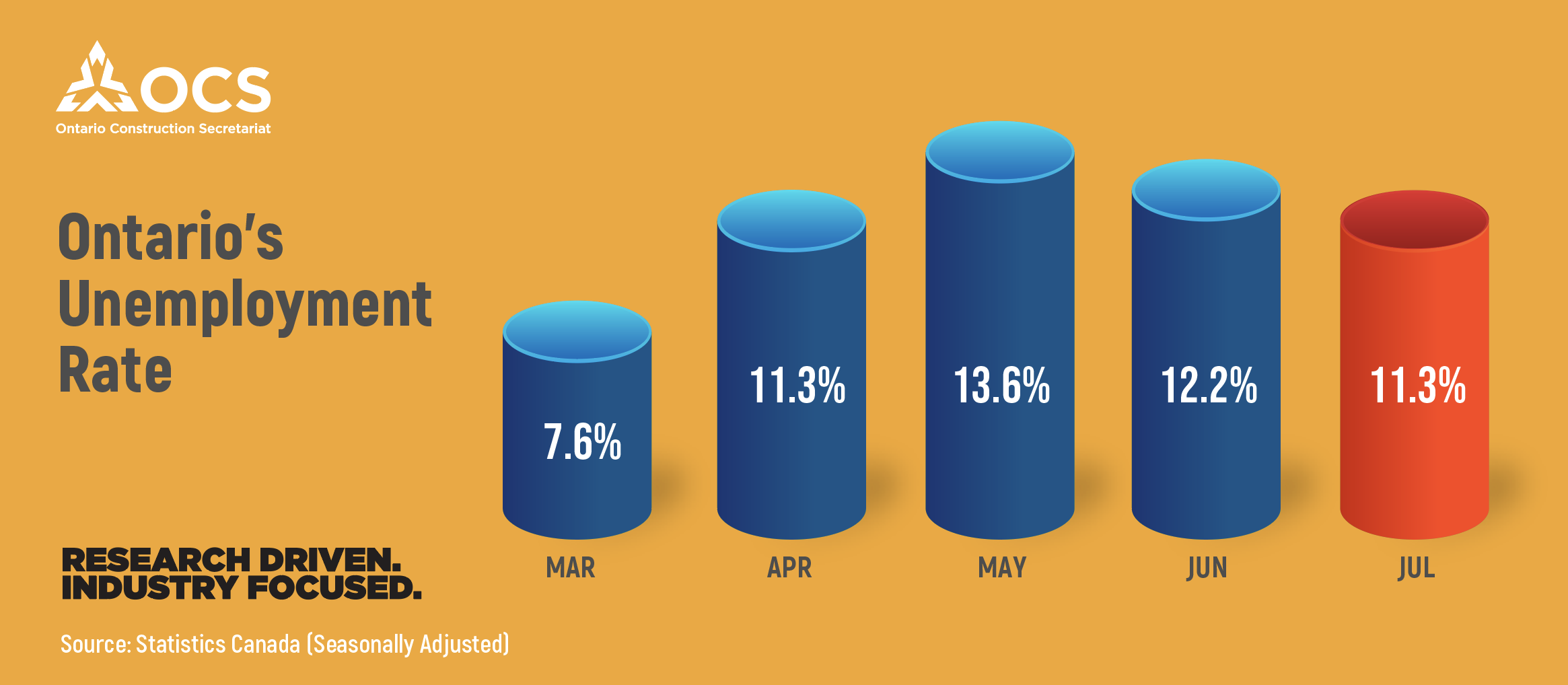 Decline in Commercial Sector Stalls ICI Permit Value Recovery
Ontario's ICI permit values declined by 18% in June after increasing to pre-pandemic levels in May. June's ICI permits amounted to just over $1 billion, the lowest monthly total in two years aside from April 2020. At the sector level, institutional permit values increased by 60% in June to their highest monthly total of the year, while commercial permit values fell 39% to their lowest monthly total in four years. Ontario's industrial permit values in Ontario fell by 25% over last month.
Looking at the year so far, Ontario's ICI permit values are less than 2% lower in 2020 than they were in the January-June period last year. Industrial permit values in January-June are down 25% compared to the first half of 2019, while commercial and institutional permit values have increased by 7% and 4% respectively.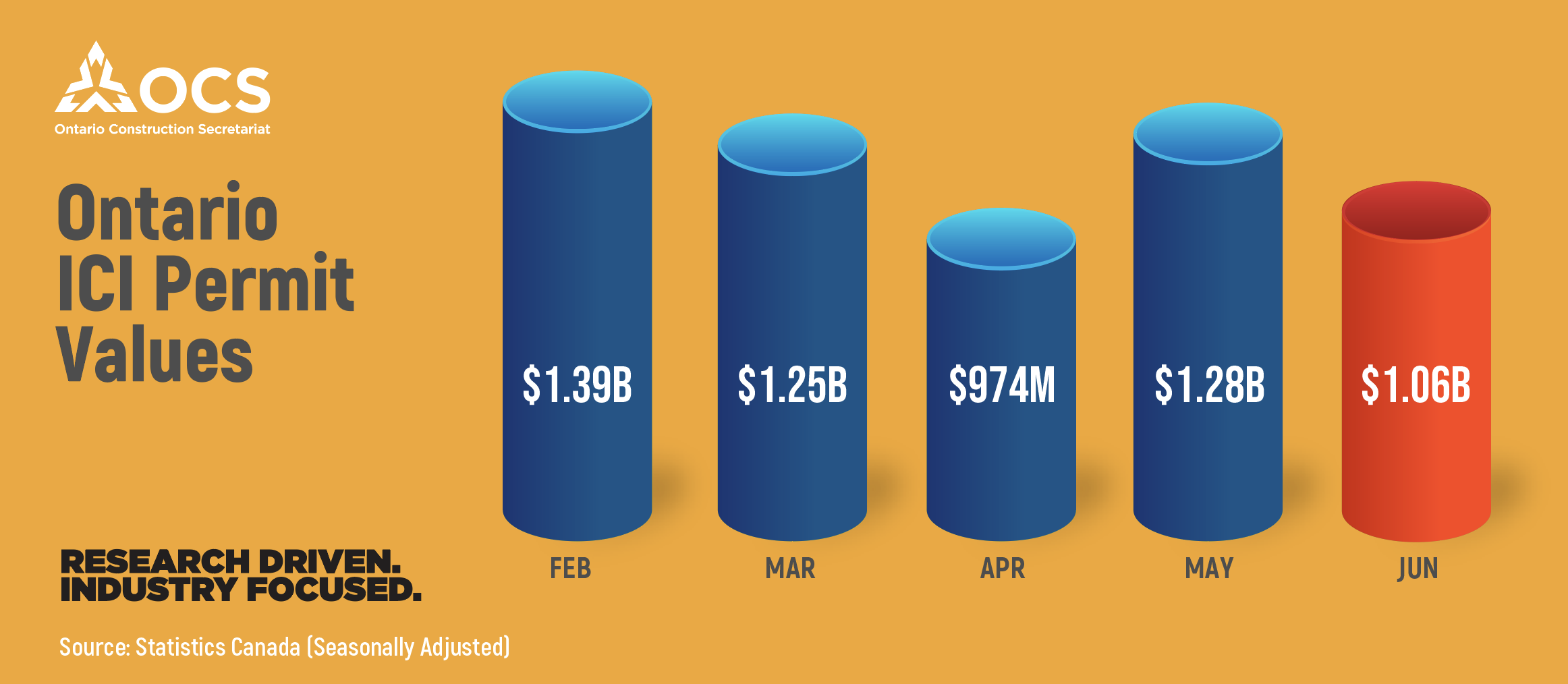 ICI permit values saw month-over-month June increases in five of Ontario's sixteen metropolitan areas. Oshawa's ICI permit values increased dramatically in June after permitting was relatively non-existent in the previous three months. Belleville's permit values doubled in June, while Ottawa had a second-consecutive increase, but still hasn't reached pre-pandemic levels. In Peterborough and Windsor, ICI permit values increased by about 10%. Thunder Bay's ICI permit values stayed relatively the same in June compared to May. In Kitchener-Cambridge-Waterloo and Barrie, ICI permit values fell by about 10%. The remaining metro areas (Brantford, Greater Sudbury, Guelph, Hamilton, Kingston, London, St. Catharines-Niagara, Toronto) had month-over-month ICI permit value declines of greater than 25%.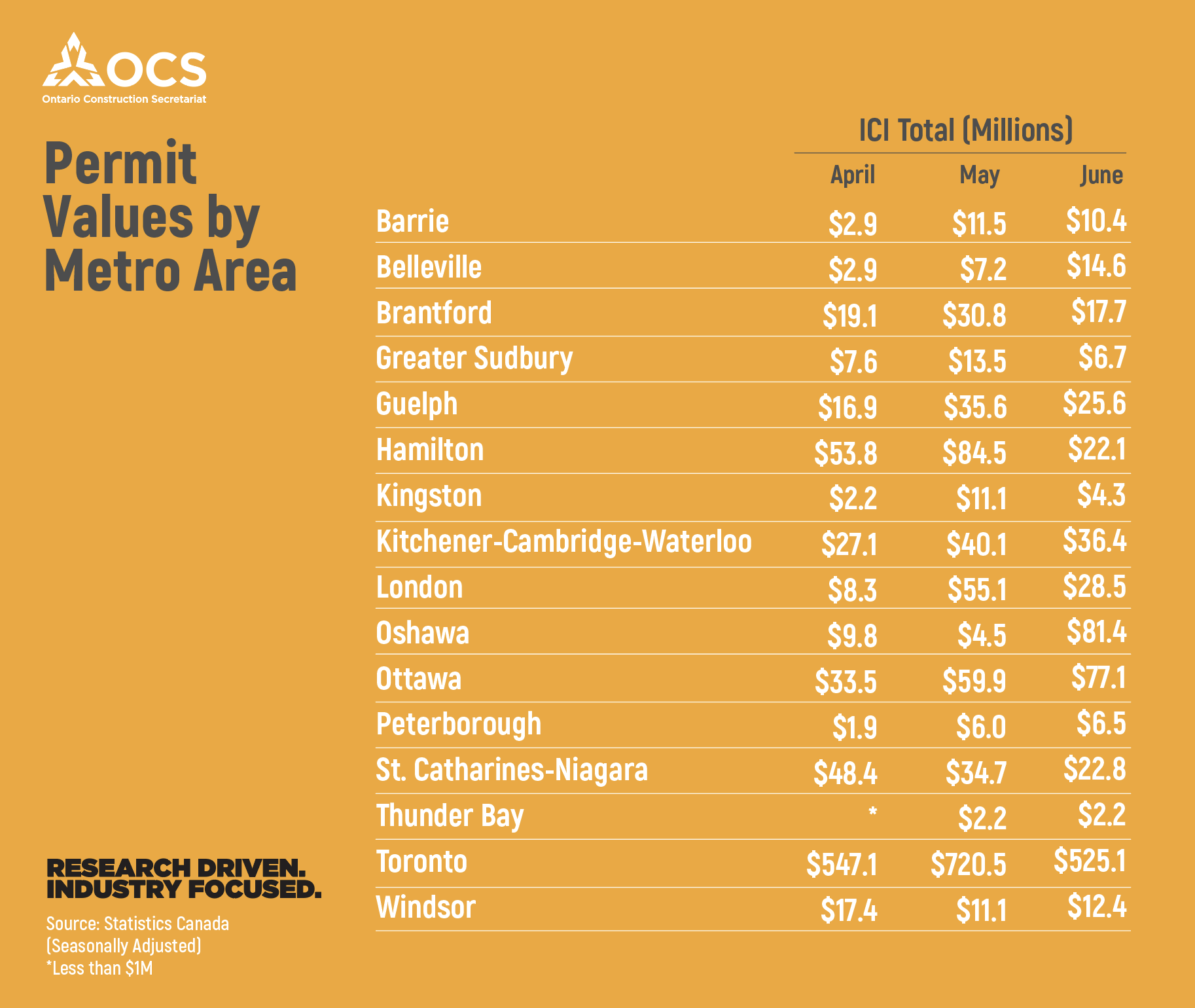 As discussed in previous bulletins, building permit values may be impacted by disruptions in the ability of municipal governments to process permits, or efforts to increase permitting capacity to deal with backlogs. An alternative indicator of construction activity, building investment data, was discussed in another recent OCS bulletin.
FOR MORE INFORMATION, CONTACT US.