---
December 19, 2022
Summary: Total ICI investment remained relatively unchanged from September-October 2022, increasing by 0.5%. Year-to-Date investment was 7.1% higher than last year, with the industrial sector once again experiencing the largest increase (20.6%).
Monthly Change
Monthly changes were small, with total ICI investment increasing just 0.5% ($2.22-$2.23 billion). Industrial investment increased the most, at 2.1% ($502.4-$513.1 million). Commercial investment was only 0.9% higher ($1.23-$1.24 billion), while institutional investment decreased slightly by 2.1% ($488.4-$478.4 million).
Industrial building investment is continuing to increase steadily following the record high from June ($443.2 million).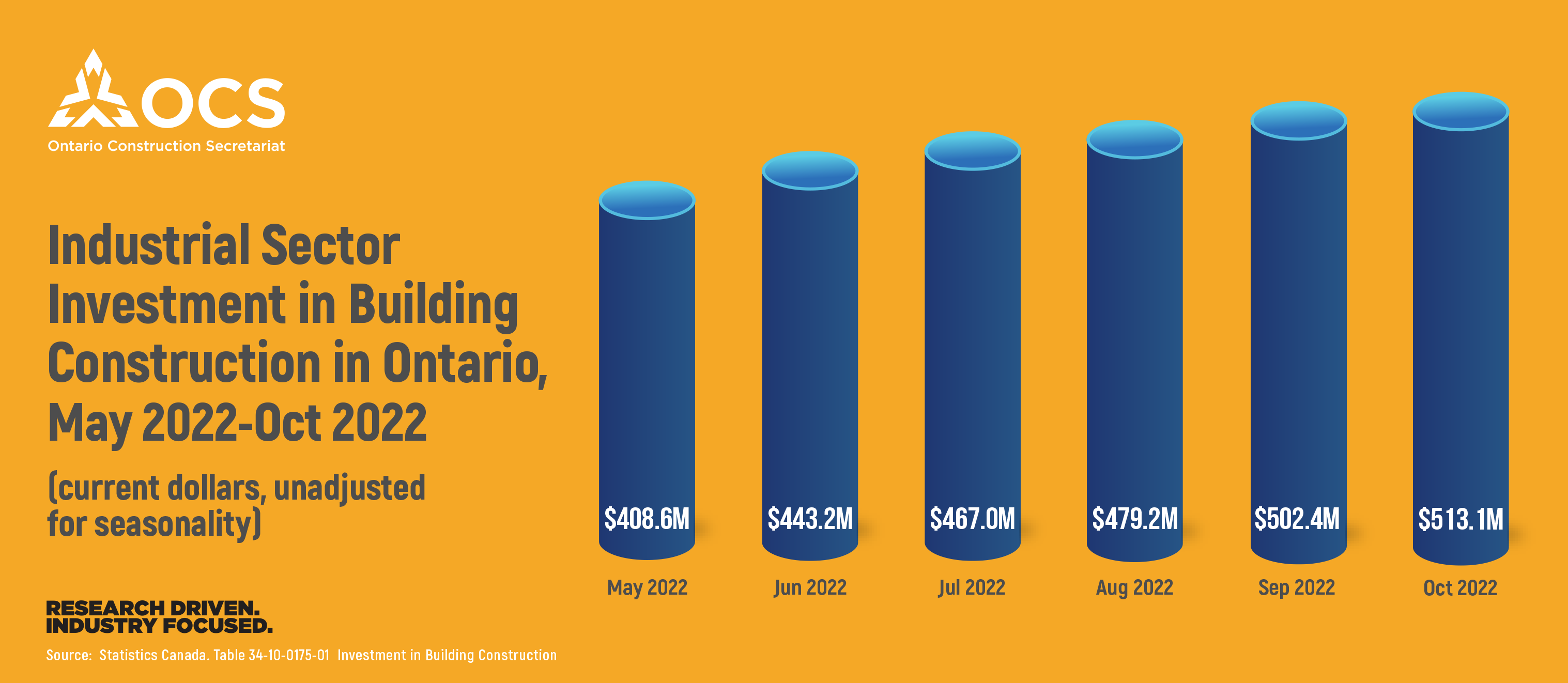 Year-to-Date (YTD)
Investment was up across all ICI sectors compared to January-October 2021. Overall YTD investment was up 7.1%, led by the industrial sector which experienced an increased of 20.6%.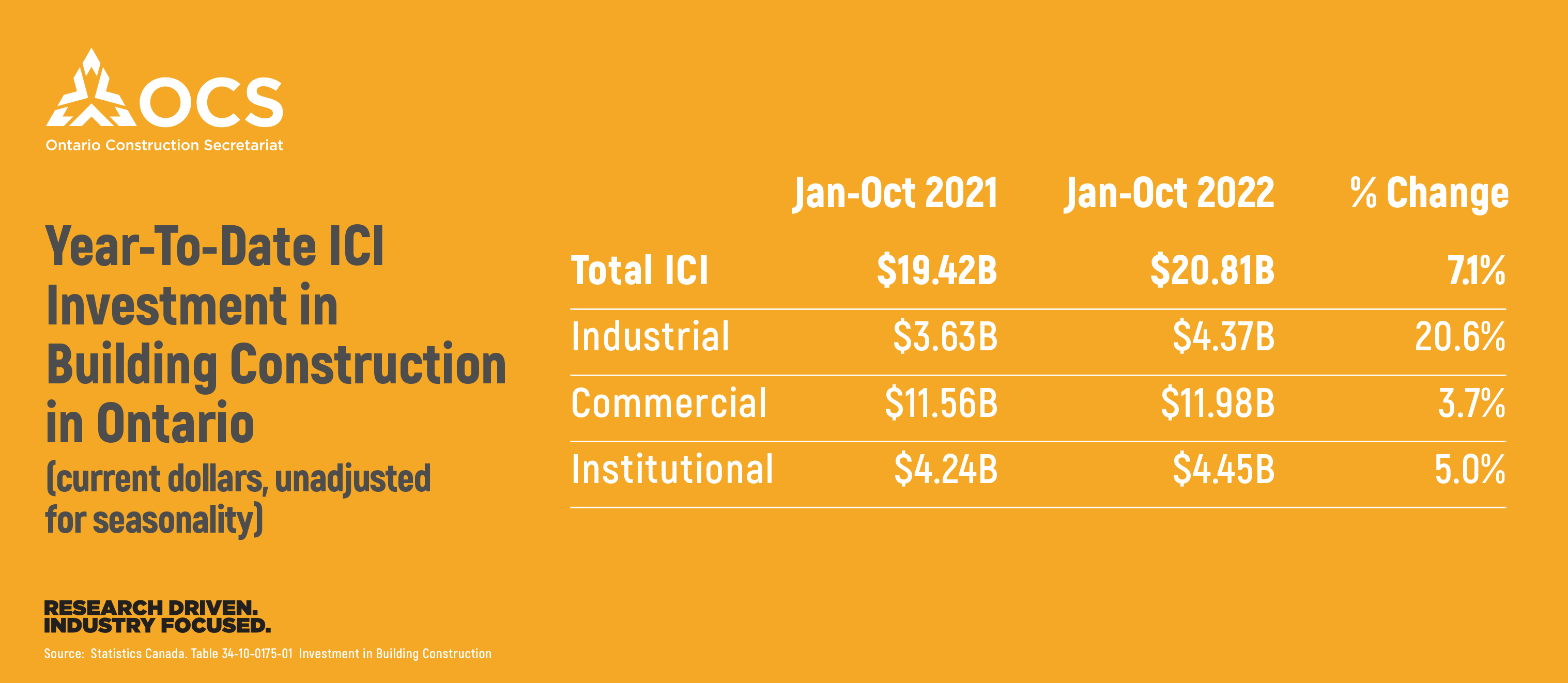 As investment in building construction is an indicator of current construction, these trends signal that ICI construction activity remained relatively unchanged from September to October. The data also signals that, when comparing Jan-Oct 2022 to the same time period last year, there may be more construction activity across all sectors, especially in the industrial sector.
_____________________________
FOR MORE INFORMATION, CONTACT:
Ali Ahmad
Research Analyst
Ontario Construction Secretariat (OCS)
180 Attwell Drive, Suite 360, Toronto, ON M9W 6A9
P 416.620.5210 ext. 222
aahmad@iciconstruction.com