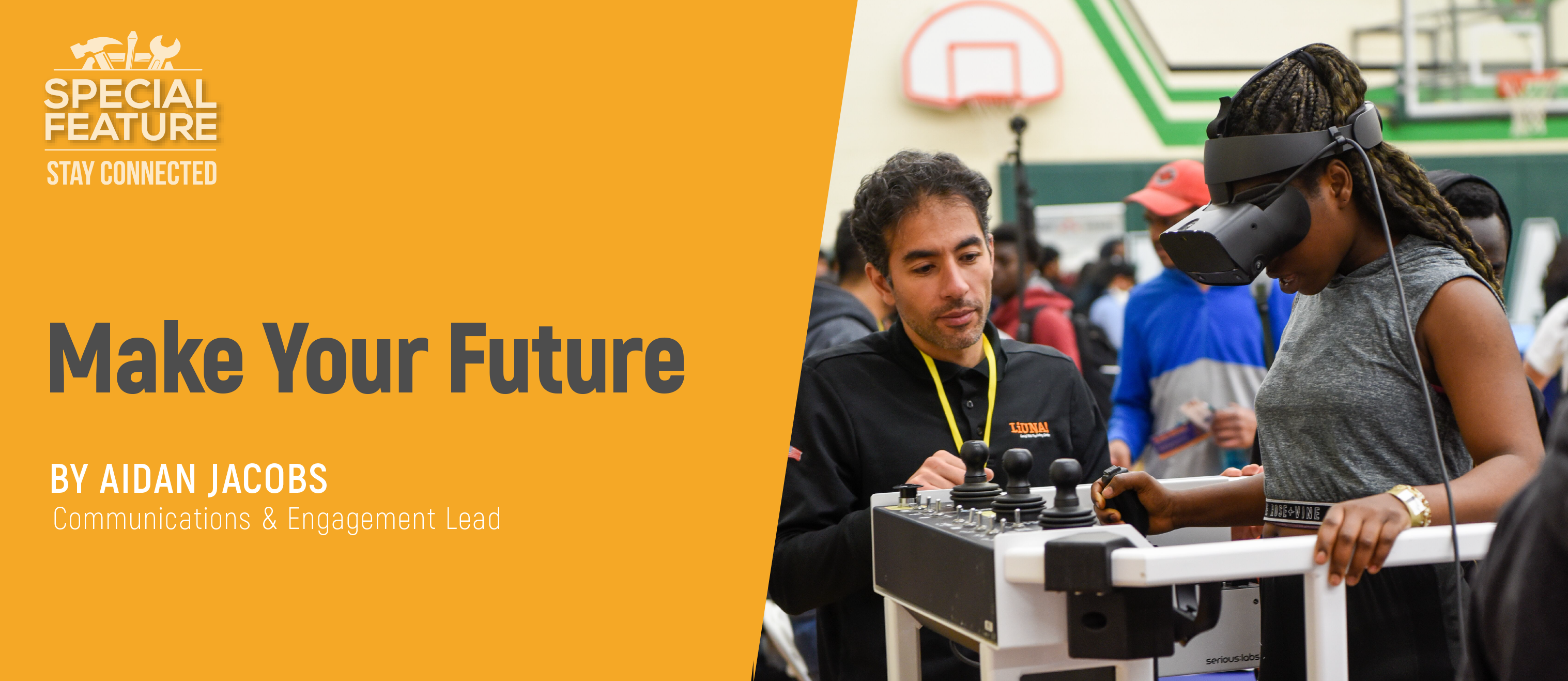 The Make Your Future event gives high-school students in Grade 11/12 the chance to learn about a variety of great careers, including the construction trades. The event is supported by the Toronto Police Service 31st Division, they hope to provide interested youth with a pathway to a career, whether in construction, law enforcement, healthcare, or one of the many other careers featured at the event.
On May 9, students from Downsview Secondary School, Emery Collegiate Institute, C. W. Jeffreys Collegiate Institute, and Westview Centennial Secondary School attended the job fair that was hosted at Westview Centennial. Students heard speeches from members of the Ministry of Labour, including Sandra Shime who is also a member of the Ontario Construction Secretariat (OCS) Board of Directors, Toronto District School Board trustees, and two keynote speakers with encouraging stories and life journeys.
After speeches, students were ushered into the gym where booths were spread around featuring all sorts of interesting jobs and careers. Representing the construction trades were the International Union of Painters & Allied Trades and the Laborers' International Union of North America.
Make Your Future is a great opportunity for both students and exhibitors. Students were able to have some fun, participating in raffles and a scavenger hunt, whilst at the same time searching for summer employment and a career beyond that. Students were encouraged to ask exhibitors questions and provide their contact information for employment opportunities. Exhibitors can promote their occupations and present young men and women who are in need of employment with the opportunity to come and work with them.
The OCS is thrilled to be able to support an event that presents youth with the opportunity to begin their career in the trades or whatever else may interest them.
_____________________________
Visit the Make Your Future website to learn more.
makeyoufuture.ca