---
December 17, 2020
ICI construction, like most industries, has been through a dramatic fall and recovery this year. And like the rest of Ontario's economy, there is uncertainty over investment in the coming months. The last time the OCS put out a bulletin analyzing investment in ICI construction, it was shown that investment collapsed to $920 million in April, but quickly recovered to over $1.9 billion in May, and reached an all-time high of $2.2 billion in June (seasonally adjusted data). Since then, seasonally adjusted ICI investment in Ontario has crept down slightly each month, settling at $1.8 billion in October.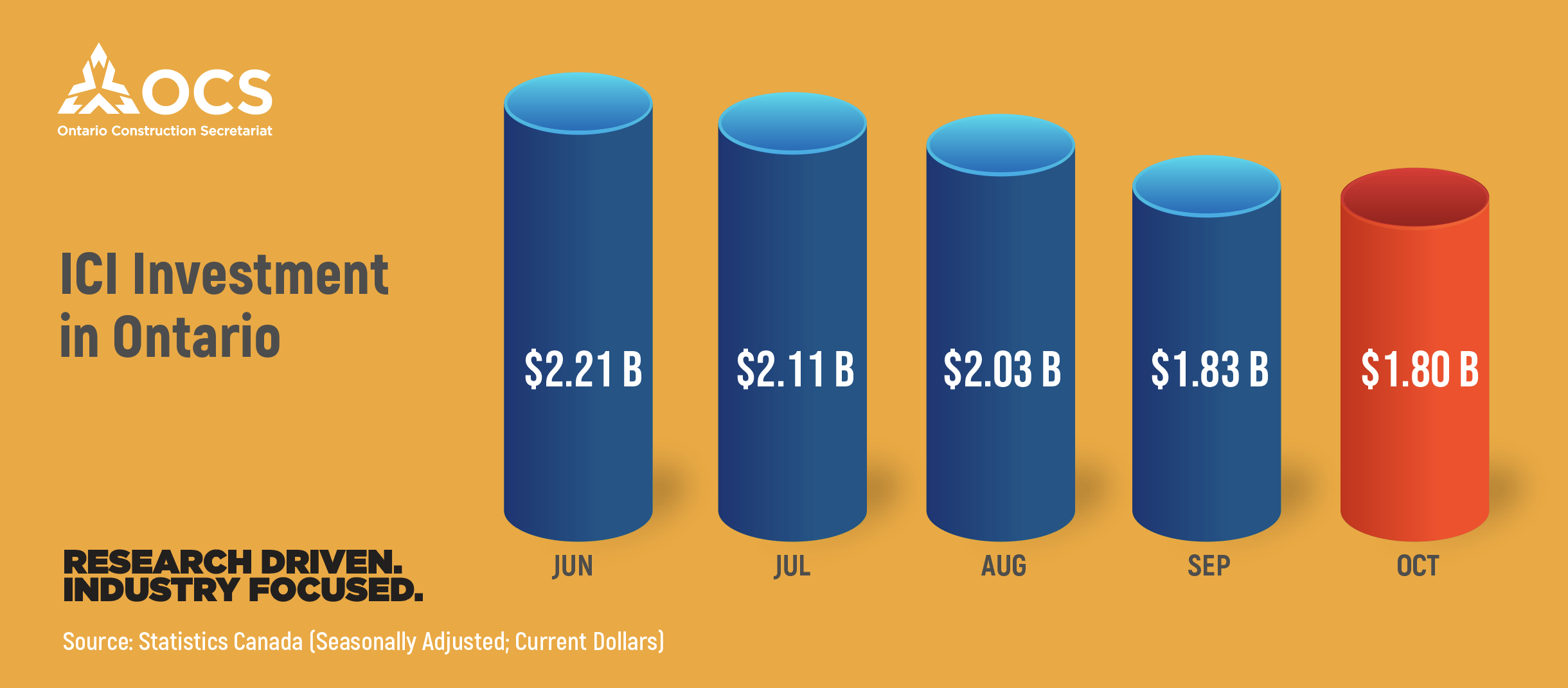 Despite the significant ups and downs this year, investment in ICI construction in Ontario has continued to outpace 2019. Year-to-date (January-October) ICI construction investment is currently 6.7% higher compared to the same period last year. Furthermore, investment is ahead of last year's numbers in all three sectors. Commercial construction investment in the province is 9.9% greater than last year, while investment in institutional and industrial construction is up by 3.4% and 1.7%, respectively.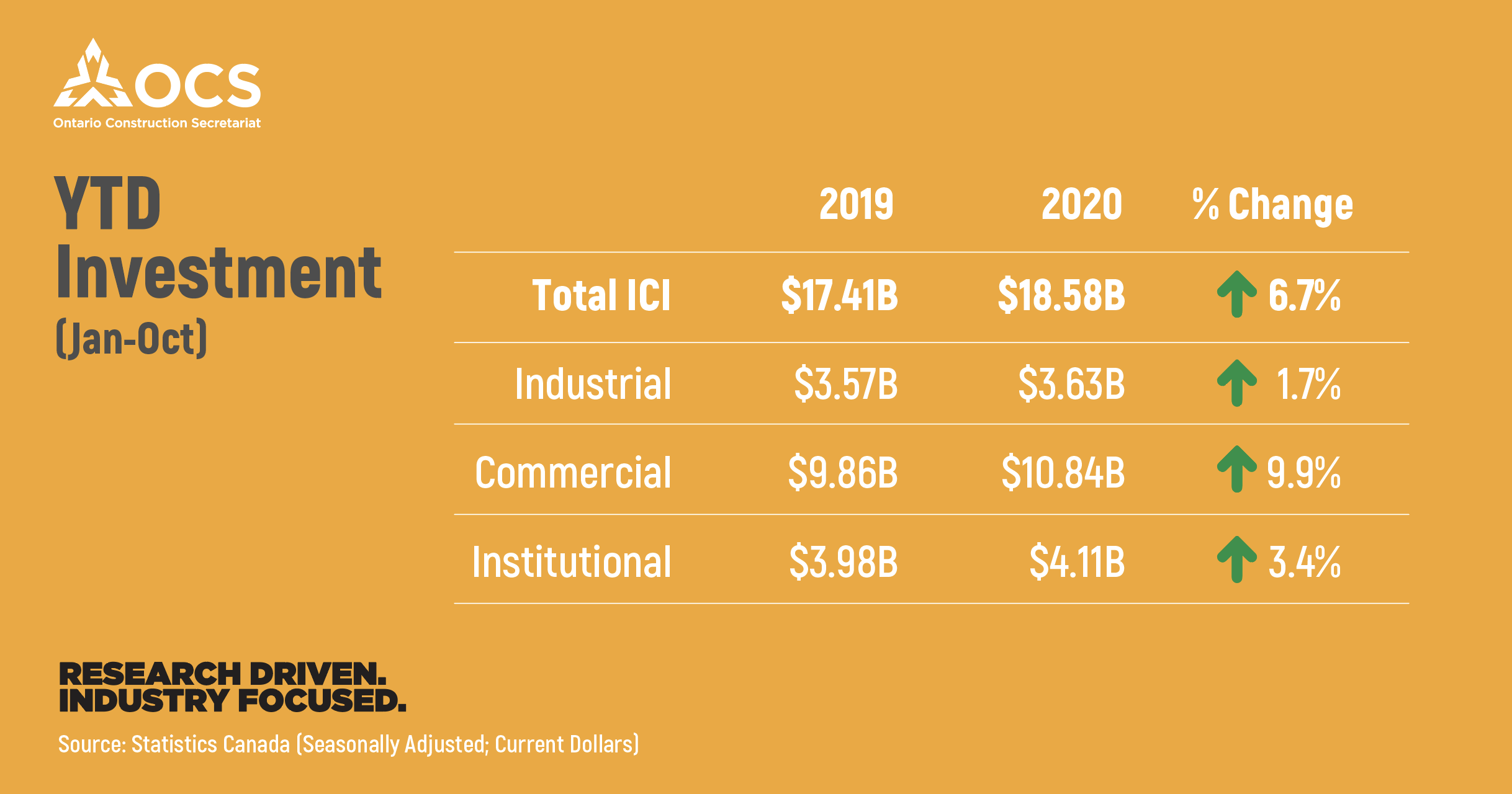 Ontario's construction industry added 28,400 jobs in November, reaching 544,900. This is the highest level of employment in the industry since March, and was the third consecutive month-over-month increase. The overall unemployment rate for all industries in Ontario also posted its best number since March, falling to 9.1% in November compared to 9.6% in the previous month.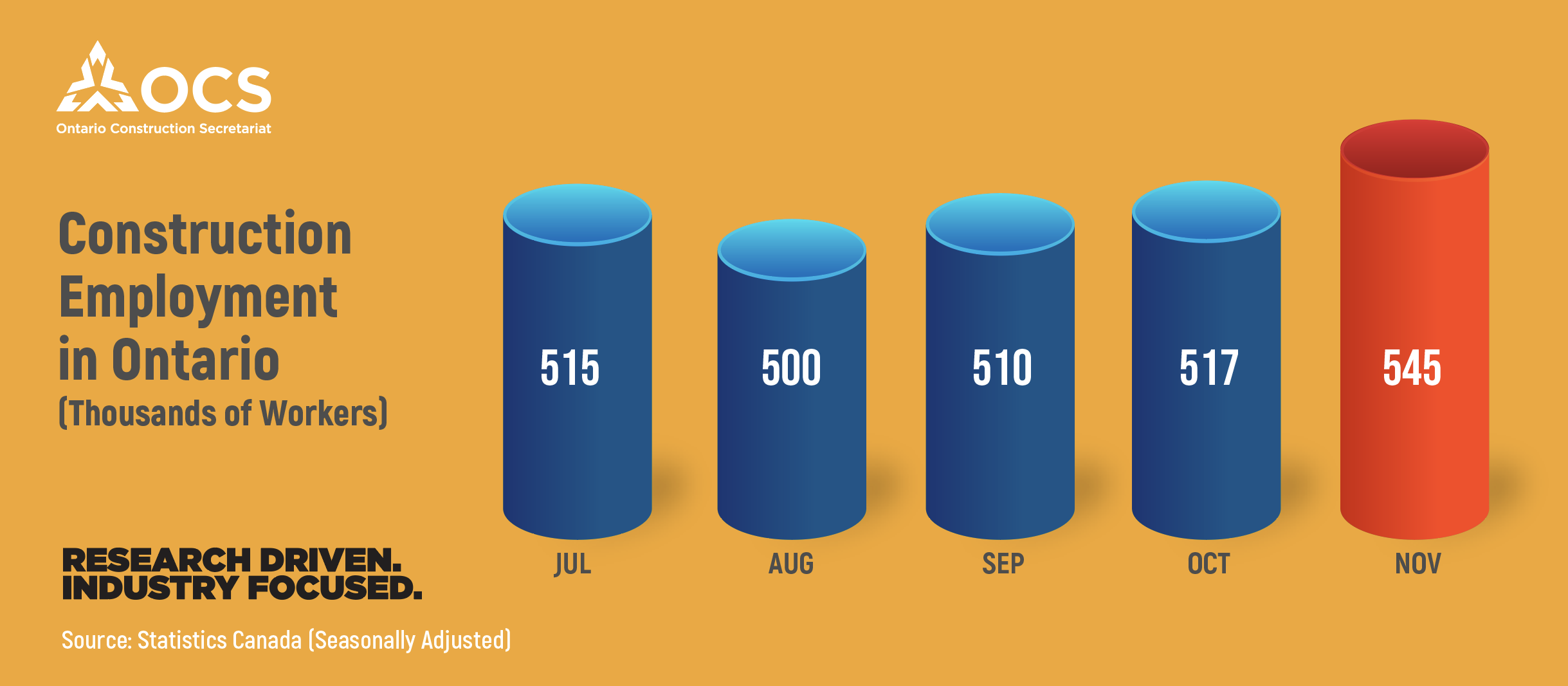 _____________________________
FOR MORE INFORMATION, CONTACT:
Katherine Jacobs
Director of Research
Ontario Construction Secretariat (OCS)
180 Attwell Drive, Suite 360, Toronto, ON M9W 6A9
P 416.620.5210 ext. 222
F 416.620.5310
kjacobs@iciconstruction.com