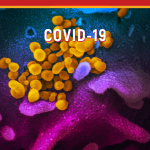 These are this week's top stories, regarding the construction industry in Ontario, that you need to know.
The Coronavirus Contractors Survey: Restart & Recovery is released as the second wave in a series of independent studies conducted by the Ontario Construction Secretariat (OCS). The survey provides insight on how the ICI construction industry is beginning to recover during the coronavirus pandemic. Health and safety of workers remain top concern for contractors who are facing the impacts physical distancing has on productivity and project costs.
The Ontario government continues to protect the health and safety of the public during the COVID-19 outbreak by extending all emergency orders in force under s.7.0.2 (4) of the Emergency Management and Civil Protection Act.
As the economy gradually reopens, the Ontario government is helping people affected by COVID-19 get back to work. The government is providing an Ontario Tools Grant of $2.5 million in 2020-21 and $7.5 million in 2021-22 and ongoing. This will help new eligible apprentices purchase the equipment they need to start their careers.
The stress of constant news updates, the uncertainty of our future and the looming cloud of economic downfall can and does have physical symptoms. Inside all of this stress and anxiety, many people are trying to do little things to keep themselves motivated, happy, and engaged to feel a sense of purpose and hope while stuck at home. For those used to the hustle and grit associated with construction work, finding these tasks and projects can be a little more difficult.
An Ontario Superior Court of Justice decision will allow construction to resume on a $200-million wind farm south of Ottawa, five months after Ontario's environment minister stopped work on the project. However, that may not be the end of the battle.
The Labourers' International Union of North America (LiUNA) will be adopting a Waterloo company's contract-tracing application to help enhance safety during the COVID-19 pandemic.
GO Train ridership is down by as much as 95 per cent as a result of COVID-19, and Metrolinx is using the opportunity to speed up some critical construction projects, including the Bay East Teamway at Union Station.
When the Lester Group's construction foreman Jerry Arnold told his carpentry crew they would be building and maintaining a field hospital for COVID-19 patients, he was surprised by their enthusiasm for a job that could possibly expose them to the virus.
Additional Information Sources