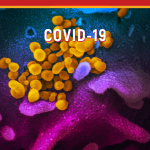 These are this week's top stories, regarding the construction industry in Ontario, that you need to know.
Prime Minister Justin Trudeau has announced that the federal government will be offering cities an advanced transfer of $2.2 billion in infrastructure money to help cover COVID-19-prompted budget shortfalls, as the start of a new month marks the beginning of more regional re-openings.
Statistics Canada released April's building permit numbers yesterday, revealing that Ontario's ICI building permit values fell to their lowest monthly total in over three years. The province's ICI permit values declined by 23% in April, following an 11% drop in March. Permitting activity at the local level has fluctuated with significant declines in April in some metro areas, but increases in others, including Toronto.
In consultation with the Chief Medical Officer of Health, Ontario is extending the provincial Declaration of Emergency to June 30. The decision supports the government's efforts to respond to the COVID-19 outbreak and protect the health and safety of Ontarians as the province reopens in a measured and responsible way.
 The Ontario government has laid out a detailed "enhanced plan" for COVID-19 testing that includes future collaboration with sectors such as construction and possibly even vans or buses that would visit specific workplaces and test workers on site.
In the midst of this COVID-19 pandemic, two affordable housing projects in Hamilton have set new records for air tightness in larger-scale Canadian buildings. Indwell's 45 unit, 60,000 sq. ft. project in conjunction with Hughson Street Baptist Church, and 50 unit, 35,000 sq. ft. Project with the Hamilton Public Library both achieved 0.12 ACH50 in mid-construction testing – that's 80 per cent less than their allowable limit.
Labour and business leaders from Ontario's construction sector have thanked the province for helping to keep workers safe during the COVID-19 pandemic.
Patrick J. Dillon, business manager at the Provincial Building and Construction Trades Council of Ontario and Geoff Smith, president and CEO of EllisDon, commended the government's quick and effective actions since the global pandemic broke which, they said, helped keep construction workers safe in an open letter to Monte McNaughton, Minister of Labour, Training and Skills Monte McNaughton.
Today, Caroline Mulroney, Minister of Transportation, and Kinga Surma, Associate Minister of Transportation (GTA), announced the Ontario government is moving forward with the next step in building the Ontario Line, the signature project in the largest subway expansion in the province's history.
The Ontario government continues investing in local manufacturers in order to keep frontline workers and communities safe during the COVID-19 outbreak. More innovative businesses are receiving financial support today through the Ontario Together Fund to re-tool their processes and increase their capacity to make personal protective equipment (PPE).
Additional Information Sources