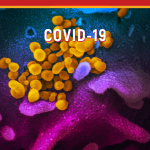 These are this week's top stories, regarding the construction industry in Ontario, that you need to know.
The Ontario government has extended all emergency orders currently in force under s.7.0.2 (4) of the Emergency Management and Civil Protection Act. This extension will be in effect until June 30, 2020 to ensure the government continues to have the necessary tools to safely and gradually reopen the province, while continuing to support frontline health care workers and protect vulnerable populations from COVID-19.
The Ontario government is providing employers with a new general workplace guide, which will help them develop a safety plan to better protect workers, customers and clients. The new downloadable toolkit offers tips on how to help prevent the spread of COVID-19 as more people get back on the job during Stage 2 of the reopening of the province.
 Employment and tax revenues will take a staggering hit over the next decade unless governments work together to support municipal infrastructure investments, according to a new report prepared for the Residential and Civil Construction Alliance of Ontario (RCCAO). "Governments face a stark choice as they plan for the post-COVID-19 recovery," said RCCAO executive director Andy Manahan.
Prior to COVID-19, manufacturing, construction and other trades were focused on recruiting women to the sector, but since the crisis hit that has become more difficult due to what economists are calling the "she-cession."
Masks will soon be mandatory on some of Ontario's largest transit systems, agencies across the province said Thursday as they hastened to comply with government guidance urging the widespread use of face coverings to avoid a resurgence of COVID-19.
The COVID-19 pandemic has had a devastating impact on Canada, Ontario, and the Greater Toronto Area. Millions of people lost their jobs and the economy has all but ground to a halt. As governments at all levels start to look at recovery, they will need to focus on the GTA.
The ultimate pivot: Changing business course(s) with COVID-19
For many of us, COVID-19 taught business leaders that if they chose not to adjust and pivot their businesses, one of two things would happen, someone else will take their customers, or, the business will no longer survive at all.
Charitable donations mark the Canadian Federation of Labour Closure
When representatives from the IBEW presented more than CA$250,000 to seven children's hospitals across Canada, the charitable act brought closure to a turbulent chapter in the Canadian labour movement.
The Ontario General Contractors Association (OGCA) together with more than 15 construction and design companies have delivered over 2,300 litres of hand sanitizer to frontline workers in Ontario.
When carpenter and active military reservist Dimitrij Berdnikov was asked by the Canadian Armed Forces to volunteer in the military's initiative Operation LASER to assist in a troubled long-term care home during the pandemic in the Greater Toronto Area, the 28-year-old was quick to sign up.
Additional Information Sources