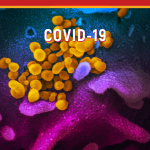 These are this week's top stories, regarding the construction industry in Ontario, that you need to know.
 In consultation with the Chief Medical Officer of Health, the Ontario government has extended the provincial Declaration of Emergency under s.7.0.7 of the Emergency Management and Civil Protection Act to July 15, 2020. This extension, approved by the Ontario Legislature earlier today, provides Ontario with the additional time, flexibility, and the necessary tools to safely and gradually allow more places to reopen, while continuing to support frontline health care providers in the fight against COVID-19.
The Ontario government has announced a two-phased approach to restarting apprenticeship and construction safety training in the province with non-college training providers allowed to launch in-class programs almost a month ahead of college programs.
 The Liberal government is increasingly at odds with some provinces over its sprawling infrastructure program, with provincial officials saying that a focus on "green" or other specific project types could limit Ottawa's ability to build projects following the COVID-19 pandemic.
Canada's biggest engineering firms are having trouble hiring. At a time of double-digit unemployment, Montreal-based WSP Global Inc. is looking for hundreds of white-collar workers as it grapples to handle a contract backlog worth $8.5-billion and expand its international footprint. But it is not able to get new employees in the door fast enough because the normal vetting and integration process has been stymied by government stay-at-home orders caused by the novel coronavirus pandemic, chief executive Alexandre L'Heureux says.
Skills Ontario is pleased to host its first Virtual Skills Summit, a free online conference highlighting a skills-based recovery roadmap for businesses following the COVID-19 pandemic.
In cities like Toronto, Vancouver and Calgary, where condo dwellers and office-goers rely on elevators as the first and last leg of their commutes, a ride on the lift has become a risk rather than an inconvenience.
Sean Strickland has become the new executive director of Canada's Building Trade Unions (CBTU). Congratulations, Sean!
The Ontario government is moving forward with 37 major infrastructure projects using the public-private partnership (P3) model, according to the Spring 2020 P3 Market Update.
The project has seen back-to-back weekends of road closures in the area of Highway 400 and Finch Avenue, but Metrolinx officials said it's happening at a rapid pace and will be done by the end of the weekend.
Citizen Care Pod Corporation is collaborating with WZMH Architects, PCL Construction, Insight Enterprises and Microsoft to launch the Citizen Care Pod, a smart screening and testing pod for COVID-19 that integrates intelligent technology within a modular design.
Despite COVID-19 delays, the City of Brantford's building department issued 94 permits with a value of just over $41 million in May 2020. That totals more than three times the value of construction permits issued in May 2019, and far exceeds the five-year average for the month of May. The largest construction permit valued of $15.4 million was issued to Vicano Developments Limited for a new warehouse at 15 Kraemer's Way.
Additional Information Sources