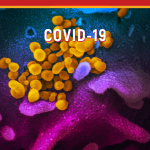 These are this week's top stories, regarding the construction industry in Ontario, that you need to know.
The Coronavirus Contractor Survey: Reemergence and Adaption is released as the third survey in a series of independent studies conducted by the Ontario Construction Secretariat (OCS). Between June 16 and June 19, 2020, the OCS led a Contractor's Survey of 200 ICI contractors from across Ontario.
The survey provides insight on how the construction industry is adapting to new safety guidelines related to the coronavirus pandemic.
The City of Ottawa plans to cover its $192 million COVID-19-related budget deficit by reducing operating expenses, leveraging reserve funds and adjusting "capital spending to maintain services and respond to evolving community needs," the city says in a statement.
 After several years of gains, then number of women in trades dropped in 2019, according to a recent Statistics Canada's Labour Force report.
With the aim to improve how sites are managed and to promote wellbeing in the construction sector, national framework organisation Pagabo has partnered up with health tech company Moodbeam to launch a wearable device called Moodbeam One, enabling construction workers to capture mood in real-time.
Skills Ontario is pleased to host its first Virtual Skills Summit, a free online conference highlighting a skills-based recovery roadmap for businesses following the COVID-19 pandemic.
Urban infrastructure – bridges, roads, railways, pipelines, power transmission towers and so on – must be inspected regularly to operate safely. Imagine if we used advanced technologies available to us, such as wireless sensors, mobile apps and machine learning, to remotely inspect and maintain this infrastructure. This could eliminate the need for regular daily inspections, save time and money for engineers and asset owners, and reduce the risks of working on job sites.
The United Brotherhood of Carpenters' Infection Control Risk Assessment (ICRA) training teaches healthcare construction protocols that save lives. In a post-COVID world, the ICRA training program will teach healthcare personnel, construction professionals and architects best practices that protect patients by working safely during all phases of healthcare facility renovations. Participants learn to perform construction and renovations safely in a health-care facility.
Roads, bridges and airport improvements are included in a $35-million injection of federal and provincial money into 12 Northern Ontario projects.
In the Town of Atikokan, approximately 11 kilometres of road are being improved, including 3 kilometres of new curbing. This project will improve access to main roads for emergency responders, improving residents' safety.
Additional Information Sources